The Bible is filled with verses and accounts of change. I have often heard it said that the only easy way to deal with change is when you are the one doing the change. Truth be told, many times we are not in control of the change and therefore we find it hard to adjust.
Change is real and necessary. For salvation we must change our mind (repent) and agree that God's way is better than our way. For Spiritual maturity we allow the Holy Spirit to change us as it is written: "And be not conformed to this world: but be ye transformed [changed] by the renewing of your mind, that ye may prove what is that good, and acceptable, and perfect, will of God." (Romans 12:2 KJV).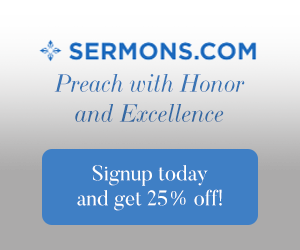 Here are some of those verses about change in the Bible.  I pray that they are helpful to you.
Many Deal with a Change of Location

Genesis 12:1-3 Now the LORD said to Abram, "Go from your country and your kindred and your father's house to the land that I will show you.  And I will make of you a great nation, and I will bless you and make your name great, so that you will be a blessing. I will bless those who bless you, and him who dishonors you I will curse, and in you all the families of the earth shall be blessed."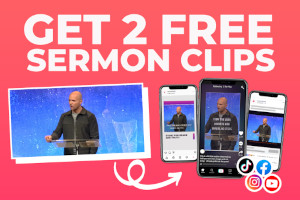 Genesis 46:3,4 Then he said, "I am God, the God of your father. Do not be afraid to go down to Egypt, for there I will make you into a great nation. I myself will go down with you to Egypt, and I will also bring you up again, and Joseph's hand shall close your eyes."

Exodus 12:40-42 The time that the people of Israel lived in Egypt was 430 years. At the end of 430 years, on that very day, all the hosts of the LORD went out from the land of Egypt. It was a night of watching by the LORD, to bring them out of the land of Egypt; so this same night is a night of watching kept to the LORD by all the people of Israel throughout their generations.

Ezekiel 12:3 As for you, son of man, prepare for yourself an exile's baggage, and go into exile by day in their sight. You shall go like an exile from your place to another place in their sight. Perhaps they will understand, though they are a rebellious house.

Acts 8:26 Now an angel of the Lord said to Philip, "Rise and go toward the south to the road that goes down from Jerusalem to Gaza." This is a desert place.

A Change of Name is Common and Promised



Genesis 17:5 No longer shall your name be called Abram, but your name shall be Abraham, for I have made you the father of a multitude of nations.

Genesis 17:15 And God said to Abraham, "As for Sarai your wife, you shall not call her name Sarai, but Sarah shall be her name.

Genesis 32:28 Then he said, "Your name shall no longer be called Jacob, but Israel, for you have striven with God and with men, and have prevailed."

Genesis 41:45 And Pharaoh called Joseph's name Zaphenath-paneah. And he gave him in marriage Asenath, the daughter of Potiphera priest of On. So Joseph went out over the land of Egypt.

Isaiah 62:2  The nations shall see your righteousness, and all the kings your glory, and you shall be called by a new name that the mouth of the LORD will give.

People Urged to Change their Mind and Agree with God

2 Chronicles 6:38,39  … if they repent with all their mind and with all their heart in the land of their captivity to which they were carried captive, and pray toward their land, which you gave to their fathers, the city that you have chosen and the house that I have built for your name, then hear from heaven your dwelling place their prayer and their pleas, and maintain their cause and forgive your people who have sinned against you.

Psalms 7:11-13 God is a righteous judge, and a God who feels indignation every day. If a man does not repent, God will whet his sword; he has bent and readied his bow; he has prepared for him his deadly weapons, making his arrows fiery shafts.

Mark 1:14,15 Now after John was arrested, Jesus came into Galilee, proclaiming the gospel of God, and saying, "The time is fulfilled, and the kingdom of God is at hand; repent  and believe in the gospel."
Acts 17:29-31 Being then God's offspring, we ought not to think that the divine being is like gold or silver or stone, an image formed by the art and imagination of man. The times of ignorance God overlooked, but now he commands all people everywhere to repent, because he has fixed a day on which he will judge the world in righteousness by a man whom he has appointed; and of this he has given assurance to all by raising him from the dead."

2 Peter 3:9 The Lord is not slow to fulfill his promise as some count slowness, but is patient toward you, not wishing that any should perish, but that all should reach repentance.

We Can Put our Trust in God to Cope with Change Because:

God is Great, Faithful, Just & Upright

Deuteronomy 32:4 For I will proclaim the name of the LORD; ascribe greatness to our God!  "The Rock, his work is perfect, for all his ways are justice. A God of faithfulness and without iniquity, just and upright is he.

God Promised and He Will Do

Numbers 23:19 God is not man, that he should lie, or a son of man, that he should change his mind. Has he said, and will he not do it? Or has he spoken, and will he not fulfill it?

God is a Firm Foundation; A Solid Rock

Psalms 18:2 The LORD is my rock and my fortress and my deliverer, my God, my rock, in whom I take refuge, my shield, and the horn of my salvation, my stronghold.

Psalms 62:6 He only is my rock and my salvation, my fortress; I shall not be shaken.

God Does Not Change

James 1:17 Every good gift and every perfect gift is from above, coming down from the Father of lights with whom there is no variation or shadow due to change.
Christian Quotes About Change
"God cannot change for the better, for He is already perfect; and being perfect, He cannot change for the worse."  ~ A. W. Pink
"There is need of a great revival of spiritual life, of truly fervent devotion to our Lord Jesus, of entire consecration to His service. It is only in a church in which this spirit of revival has at least begun, that there is any hope of radical change in the relation of the majority of our Christian people to mission work."  ~ Andrew Murray
"He who shall introduce into public affairs the principles of primitive Christianity will change the face of the world."  ~ Benjamin Franklin
"It is well for us that, amidst all the variableness of life, there is One whom change cannot affect; One whose heart can never alter, and on whose brow mutability can make no furrows." ~ Charles Spurgeon
"Often times God demonstrates His faithfulness in adversity by providing for us what we need to survive. He does not change our painful circumstances. He sustains us through them."  ~ Charles Stanley

Resources:
The Holy Bible, English Standard Version
"Scripture quotations are from The Holy Bible, English Standard Version® (ESV®), copyright © 2001 by Crossway, a publishing ministry of Good News Publishers. Used by permission. All rights reserved."
YouTube "Bring the Rain" by MercyMe