Tolerance is a hot topic in religious circles these days.  The world that we live in often seems to cry for tolerance.  In doing some research for this article I visited some websites that are all about religious tolerance.  One site seemed to pride itself in the fact that there seemed to be one representative from almost every religious affiliation including atheist, Buddhist, Wiccans … etc.  I read over their belief statements and it was a hodgepodge of meaningless sentences about nothing.  Basically, a belief that we are all valuable or worth something was the teaching.  Now please don't hear me wrong, I am not saying that being tolerant isn't valuable and worthwhile at times.  We don't need to cause divisions within people simply over debatable religious traditions.  It is important to note that if we are true to the Bible, there are teachings that are clearly intolerant.  The one that comes out loud and clear in this area is Jesus' own words in the last verse I have listed in this article.  Prayerfully read through these verses.
Verses of Tolerance and Patience
2 Timothy 4:1-2  I charge you in the presence of God and of Christ Jesus,  who is to judge the living and the dead, and by  his appearing and his kingdom: preach the word; be ready in season and out of season; reprove, rebuke, and exhort, with complete patience and teaching.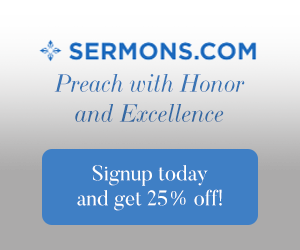 Ephesians 4:2 with all humility and gentleness, with patience, bearing with one another in love
Revelation 2:2  I know your works, your toil and your patient endurance, and how you cannot bear with those who are evil, but have tested those who call themselves apostles and are not, and found them to be false.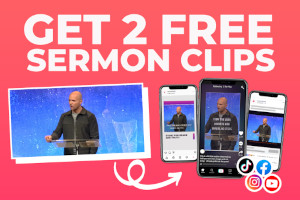 Romans 2:4 Or do you presume on the riches of his kindness and forbearance and  patience, not knowing that God's kindness is meant to lead you to repentance?
Verses About Tolerance
Romans 14:1-4 As for the one who is weak in faith, welcome him, but not to quarrel over opinions.  One person believes he may eat anything, while the weak person eats only vegetables. Let not the one who eats despise the one who abstains, and let not the one who abstains pass judgment on the one who eats, for God has welcomed him.  Who are you to pass judgment on the servant of another? It is before his own master that he stands or falls. And he will be upheld, for the Lord is able to make him stand.
Acts 10:28 And he said to them, "You yourselves know how unlawful it is for a Jew  to associate with or to visit anyone of another nation, but  God has shown me that I should not call any person common or unclean."
Proverbs 16:24   Gracious words are like a honeycomb, sweetness to the soul and  health to the body.
1 Corinthians 6:1-4  When one of you has a grievance against another, does he dare go to law before the unrighteous instead of the saints? Or do you not know that the saints will judge the world? And if the world is to be judged by you, are you incompetent to try trivial cases? Do you not know that we are to judge angels? How much more, then, matters pertaining to this life! So if you have such cases, why do you lay them before those who have no standing in the church?
Verses About Unity
1 Peter 3:8-11 Finally, all of you, have unity of mind, sympathy, brotherly love, a tender heart, and a humble mind.  Do not repay evil for evil or reviling for reviling, but on the contrary,  bless, for to this you were called, that you may obtain a blessing.  For "Whoever desires to love life and see good days, let him keep his tongue from evil and his lips from speaking deceit;  let him turn away from evil and do good;  let him seek peace and pursue it.
Psalms 133:1  Behold, how good and pleasant it is when brothers dwell in unity!
Romans 16:17  I appeal to you, brothers, to watch out for those who cause divisions and create obstacles contrary to the doctrine that you have been taught;  avoid them.
Amos 3:3  Do two walk together, unless they have agreed to meet?
Verses Where Jesus Showed Tolerance
John 8:7 And as they continued to ask him, he stood up and said to them,  "Let him who is without sin among you be the first to throw a stone at her."
Matthew 7:1  Judge not, that you be not judged.
Matthew 7:12 So whatever you wish that others would do to you, do also to them, for this is the Law and the Prophets.
Luke 9:52-56 And he sent messengers ahead of him, who went and entered a village of  the Samaritans, to make preparations for him. But the people did not receive him, because his face was set toward Jerusalem. And when his disciples James and John saw it, they said, "Lord, do you want us to tell fire to come down from heaven and consume them?"  But he turned and rebuked them.  And they went on to another village.
John 3:16  For God so loved the world, that he gave his only Son, that whoever believes in him should not perish but have eternal life.
Verses of Intolerance
2 John 10-11 If anyone comes to you and does not bring this teaching, do not receive him into your house or give him any greeting, for whoever greets him takes part in his wicked works.
Romans 16:17 I appeal to you, brothers, to watch out for those who cause divisions and create obstacles contrary to the doctrine that you have been taught; avoid them.
Matthew 7:6  Do not give dogs what is holy, and do not throw your pearls before pigs, lest they trample them underfoot and turn to attack you.
John 14:6 Jesus said to him, "I am the way, and the truth, and the life. No one comes to the Father except through me."
The highlighted verse above is so important in this discussion.  Jesus is saying that there is no other way to God (and therefore heaven) accept through Jesus.  There is no wiggle room here.  If we are open to tolerance in this verse then we are teaching against Jesus Himself.  I need to say that again, Jesus is saying that there is no other way to God other than through Him (Jesus).  Not by being good.  Not by believing in Muhammad.  Not by going to church.   Jesus alone.  That doesn't mean we need to be intolerant in areas of the Bible that are not specifically clear.  Some draw divisions over end times discussions.  Other draw divisions over the mode of baptism.  Other divisions come over the way we need to evangelize.
My point is that I believe that far too often within Bible believing churches, we (the church) have become the chords of disunity where none need to exist.  The Bible shows that we need to show the love and unity to a lost and hurting world.  It is important to study the Scripture and seek diligently for what it says, however we all need to be humble when we approach the words of God and to err on the side of love and unity whenever possible without disregarding the clear teaching of God's word.  Praise Him!
Here are some related articles that you might enjoy reading:
Resources:
The Holy Bible, English Standard Version
"Scripture quotations are from The Holy Bible, English Standard Version® (ESV®), copyright © 2001 by Crossway, a publishing ministry of Good News Publishers. Used by permission. All rights reserved."
YouTube video "Losing" by Tenth Avenue North