One fascinating story from the life of Jesus comes early on during Jesus earthly ministry. Jesus has just been baptized by John and then He goes into the desert and fasts and prays for 40 days.  Satan comes to tempt Him.  Jesus was fully God but also fully man and He would have been certainly worn down physically by this time.  The part of this story (Matthew 4) that I love is the fact that Jesus simply quotes Scripture to Satan to overcome each temptation. Jesus knew the word and in fact was the Word and He used it to overcome Satan in this instance.  Scripture can be used by all Christians in the same way.  This is just one of the reasons that it is important for Christ followers to memorize Scripture.  All new believers need to learn the word of God so that he/she learn how to act in a way pleasing to God. It is hard to narrow down a list like this but here are some great verses for all believers (especially new believers) to memorize.
1 Corinthians 15:58  "Therefore, my beloved brothers, be steadfast, immovable, always abounding in the work of the Lord, knowing that in the Lord your labor is not in vain."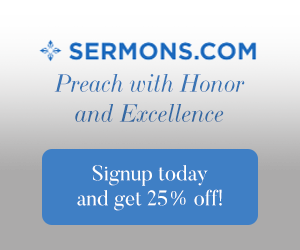 Bible Verses That Teach Salvation Through "Romans Road"
This simple list of verses from Romans can walk anyone through presenting the gospel message.
Romans 3:23 for all have sinned and fall short of the glory of God,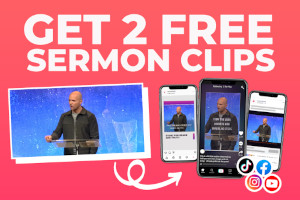 Romans 6:23  For the wages of sin is death, but the free gift of God is eternal life in Christ Jesus our Lord.
Romans 5:8 but God shows his love for us in that while we were still sinners, Christ died for us.
Romans 10:9 because, if you confess with your mouth that Jesus is Lord and  believe in your heart  that God raised him from the dead, you will be saved.
Romans 10:13 For "everyone who calls on the name of the Lord will be saved."
Verses About Being Christ's Disciple
Matthew 6:33 But seek first the kingdom of God and his righteousness, and all these things will be added to you.
Luke 9:23 And he said to all, "If anyone would come after me, let him deny himself and take up his cross daily and follow me."
Mark 10:45 For even the Son of Man came not to be served but to serve, and to give his life as a ransom for many.
Acts 1:8 But you will receive power when the Holy Spirit has come upon you, and you will be my witnesses in Jerusalem and in all Judea and Samaria, and  to the end of the earth.
2 Corinthians 4:5 For what we proclaim is not ourselves, but Jesus Christ as Lord, with ourselves as your servants for Jesus' sake.
Bible Verses To Encourage Us To Grow In Christ Likeness
Isaiah 26:3  You keep him in perfect peace whose mind is stayed on you, because he trusts in you.
Acts 24:16 So I always take pains to have a clear conscience toward both God and man.
Romans 1:16  For I am not ashamed of the gospel, for it is the power of God for salvation to everyone who believes, to the Jew  first and also to  the Greek.
Romans 4:20-21 No unbelief made him waver concerning the promise of God, but he grew strong in his faith as he gave glory to God fully convinced that God was able to do what he had promised.
2 Timothy 3:16 All Scripture is breathed out by God and profitable for teaching, for reproof, for correction, and for training in righteousness.
Hebrews 10:24 And let us consider how to stir up one another to love and good works,
Hebrews 11:6 And without faith it is impossible to please him, for whoever would draw near to God must believe that he exists and that he rewards those who seek him.
1 Peter 2:11 Beloved, I urge you as sojourners and exiles to abstain from the passions of the flesh, which wage war against your soul.
1 Peter 5:5 Likewise, you who are younger, be subject to the elders. Clothe yourselves, all of you, with humility toward one another, for "God opposes the proud but gives grace to the humble."
1 Peter 5:6 Humble yourselves, therefore, under the mighty hand of God so that at the proper time he may exalt you,
1 John 3:18 Little children, let us not love in word or talk but in deed and in truth.
As 2 Timothy 3:16 says, "All Scripture is breathed out of God and is profitable."  It is all worthy of our time and meditation.  I always recommend to new believers to find passages that deal with topics that they are dealing with.  For example, if they are facing much conflict and stressful situations I would recommend they memorize and meditate on Isaiah 26:3 "You keep him in perfect peace whose mind is stayed on you, because he trusts in you."  The reason for this recommendation is that we need to hear God's truth in our life and it will help us become more like Christ.  I encourage all of us to memorize Scripture.  We often want our young children to memorize the Bible but we (as adults) often get lazy in this area.  Be committed to God and to the hearing of His word.
Need some help learning how to memorize Bible verses? Take a look at these tips:
Resource – The Holy Bible, English Standard Version "Scripture quotations are from The Holy Bible, English Standard Version® (ESV®), copyright © 2001 by Crossway, a publishing ministry of Good News Publishers. Used by permission. All rights reserved."