We live in a day and in a culture that tries to minimize fathers.  Turn on many of the popular sitcoms on television today and the father is often viewed as the comic relief of the show.  Dad is just there but not involved with the things of the family.  This depiction is sometimes funny on television but oh so sad if this is the case in real life.  Fathers are so important in the development of their children.  The Bible is clear that Fathers are to be spiritual leaders in the home.  The Bible has much to say about both our earthly fathers and God our heavenly father.  Consider the following verses…
Featured Bible Verse Psalms 103:13 As a father shows compassion to his children, so the LORD shows compassion to those who fear him.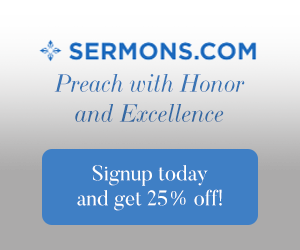 Verses For Fathers
Deuteronomy 1:29-31 Then I said to you, 'Do not be in dread or afraid of them. The LORD your God who goes before you will himself fight for you, just as he did for you in Egypt before your eyes,  and in the wilderness, where you have seen how the LORD your God carried you, as a man carries his son, all the way that you went until you came to this place.'
Psalms 127:3-5 ¶   Behold, children are a heritage from the LORD, the fruit of the womb a reward.  Like arrows in the hand of a warrior are the children of one's youth.  Blessed is the man who fills his quiver with them! He shall not be put to shame when he speaks with his enemies in the gate.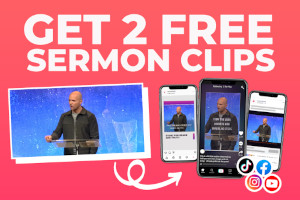 Proverbs 23:24   The father of the righteous will greatly rejoice; he who fathers a wise son will be glad in him.
Proverbs 20:7   The righteous who walks in his integrity—blessed are his children after him!
1Thessalonians 2:11-12 For you know how, like a father with his children,  we exhorted each one of you and encouraged you and charged you to walk in a manner worthy of God, who calls you into his own kingdom and glory.
Proverbs 10:1 The proverbs of Solomon. A wise son makes a glad father, but a foolish son is a sorrow to his mother.
Luke 15:20 -23   And he arose and came to his father. But while he was still a long way off, his father saw him and felt compassion, and ran and embraced him and kissed him.  And the son said to him, 'Father, I have sinned against heaven and before you. I am no longer worthy to be called your son. But the father said to his servants, 'Bring quickly the best robe, and put it on him, and put a ring on his hand, and shoes on his feet. And bring the fattened calf and kill it, and cet us eat and celebrate.  For this my son was dead, and is alive again; he was lost, and is found.' And they began to celebrate.
Exodus 20:12 "Honor your father and your mother, that your days may be long in the land that the LORD your God is giving you.
Bible Scriptures About Fathers and Discipline
Proverbs 3:11 My son, do not despise the LORD's discipline or be weary of his reproof, 12 for the LORD reproves him whom he loves, as a father the son in whom he delights.
Proverbs 23:22   Listen to your father who gave you life, and do not despise your mother when she is old.
Proverbs 4:1–4   Hear, O sons, a father's instruction, and be attentive, that you may gain insight,  for I give you good precepts; do not forsake my teaching. When I was a son with my father, tender, the only one in the sight of my mother,  he taught me and said to me,"Let your heart hold fast my words; keep my commandments, and live.
Proverbs 19:18  Discipline your son, for there is hope; do not set your heart on putting him to death.
Ephesians 6:2, 4 "Honor your father and mother" (this is the first commandment with a promise),…4 Fathers, do not provoke your children to anger, but bring them up in the discipline and instruction of the Lord.
Colossians 3:21 Fathers, do not provoke your children, lest they become discouraged.
Hebrews 12:7  It is for discipline that you have to endure. God is treating you as sons. For what son is there whom his father does not discipline?
Malachi 4:6 And he will turn the hearts of fathers to their children and the hearts of children to their fathers, lest I come and strike the land with a decree of utter destruction."
Bible Scriptures About Our Father in Heaven
Matthew 7:9-11 Or which one of you, if his son asks him for bread, will give him a stone? Or if he asks for a fish, will give him a serpent?  If you then, who are evil, know how to give good gifts to your children, how much more will your Father who is in heaven give good things to those who ask him!
John 14:2 In my Father's house are many rooms. If it were not so, would I have told you that I go to prepare a place for you?
Matthew 23:9 And call no man your father on earth, for you have one Father, who is in heaven.
Galatians 4:6 And because you are sons, God has sent the Spirit of his Son into our hearts, crying, "Abba! Father!"
Ephesians 4:4 There is one body and one Spirit—just as you were called to the one hope that belongs to your call 5 one Lord, one faith, one baptism, 6 one God and Father of all, who is over all and through all and in all.
Maybe you are reading this article because you are a father and want to take your role seriously.  Or maybe you are reading this because you had an earthly father that was not the best and you are still hurting from your upbringing.  Just know that all followers of Jesus Christ have the best Father there is.  God the Father loved you and me so much that he sent his only Son Jesus to die for your sins and mine.  That is a love that we will never fully understand but we can be thankful for.  Take some time to meditate on the verses in this article and let God draw you closer to him.
Praise God!
Looking for some more articles related to Fathers?

Take a look at these other similar type articles:
Resources
The Holy Bible, English Standard Version
"Scripture quotations are from The Holy Bible, English Standard Version® (ESV®), copyright © 2001 by Crossway, a publishing ministry of Good News Publishers. Used by permission. All rights reserved."
www.youtube.com "Daddy's Hand" by Holly Dunn