Most things come with an instruction book.  Your car has a manual and before you drive a car you even get a "learner's permit". Then you must study and pass a couple tests before you are allowed to legally drive that car. The microwave, the television, the cell phone, the stereo – they all come with instruction manuals. But what about parenting, do you have a book that tells you how to do that?  Well of course you do!  As Christians we can look to the Bible for a full set of instructions on how to be parents.  It is important to read the Bible to glean what it has to say about the awesome opportunity we have to be parents.  As believers we must keep a Biblical worldview instead of a humanistic worldview in order to maintain a Godly culture in our homes which then impacts our community. The Bible reminds us that children are precious to the parents. It also tells us how to teach, train and discipline them.  Take a look at these important Bible verses for parents.
Children are Precious Creations & Blessings – Love Them
Deuteronomy 7:14 You shall be blessed above all peoples. There shall not be male or female barren among you or among your livestock.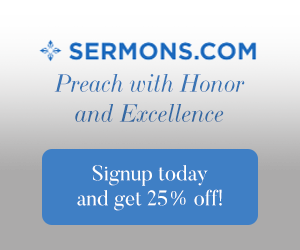 Psalms 127:3-5 Behold, children are a heritage from the LORD, the fruit of the womb a reward. Like arrows in the hand of a warrior are the children of one's youth. Blessed is the man who fills his quiver with them! He shall not be put to shame when he speaks with his enemies in the gate.
Psalms 139:13-16 For you formed my inward parts; you knitted me together in my mother's womb. I praise you, for I am fearfully and wonderfully made. Wonderful are your works; my soul knows it very well. My frame was not hidden from you, when I was being made in secret, intricately woven in the depths of the earth. Your eyes saw my unformed substance; in your book were written, every one of them, the days that were formed for me, when as yet there was none of them.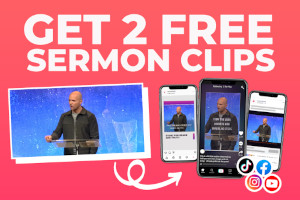 Matthew 18:12-14 What do you think? If a man has a hundred sheep, and one of them has gone astray, does he not leave the ninety-nine on the mountains and go in search of the one that went astray?  And if he finds it, truly, I say to you, he rejoices over it more than over the ninety-nine that never went astray. So it is not the will of my Father who is in heaven that one of these little ones should perish.
Ephesians 2:10 For we are his workmanship, created in Christ Jesus for good works, which God prepared beforehand, that we should walk in them.
Teaching, Training and Discipline
The Bible uses Hebrew and Greek words for "discipline" that are much more encompassing than we use in the English language today.  I have found the following definitions, which are very helpful to know when you are parenting according to the Bible:
Old Testament – The Hebrew word "muwcar"(originates from "yacar") [1]
muwcar –  properly, chastisement; figuratively, reproof, warning or instruction; also restraint: 
KJV – bond, chastening ([-eth]), chastisement, check, correction, discipline, doctrine, instruction, rebuke. 
yacar – to chastise, literally (with blows) or figuratively (with words); hence, to instruct: 
KJV – bind, chasten, chastise, correct, instruct, punish, reform, reprove, sore, teach.
New Testament – The Greek word "paideía": [2] 
1. The whole training and education of children Eph 6:4
2. Whatever in adults also cultivates the soul, especially by correcting mistakes and curbing the passions
a. Instruction which aims at the increase of virtue: 2 Tim 3:16
b. According to Biblical usage chastisement, chastening Heb 12:5
Parents Should Learn and Teach Memory Verses
The following verses are purposefully not in book order as I believe children should learn these verses in the following order: 
Ephesians 6:1-3 Children, obey your parents in the Lord, for this is right. "Honor your father and mother" (this is the first commandment with a promise), "that it may go well with you and that you may live long in the land." 
Romans 6:23 For the wages of sin is death, but the free gift of God is eternal life in Christ Jesus our Lord.
John 3:16 For God so loved the world, that he gave his only Son, that whoever believes in him should not perish but have eternal life.
Ephesians 2:8-9 For by grace you have been saved through faith. And this is not your own doing; it is the gift of God,not a result of works, so that no one may boast.
Parents are Commanded to Train Children
Deuteronomy 6:6-9 And these words that I command you today shall be on your heart. You shall teach them diligently to your children, and shall talk of them when you sit in your house, and when you walk by the way, and when you lie down, and when you rise. You shall bind them as a sign on your hand, and they shall be as frontlets between your eyes. You shall write them on the doorposts of your house and on your gates.
Proverbs 1:8-9 Hear, my son, your father's instruction, and forsake not your mother's teaching, for they are a graceful garland for your head and pendants for your neck.
Proverbs 22:6 Train up a child in the way he should go; even when he is old he will not depart from it.
Ephesians 6:4 Fathers, do not provoke your children to anger, but bring them up in the discipline and instruction of the Lord. 
Colossians 3:21 Fathers, do not provoke your children, lest they become discouraged.
Parents are Commanded to Discipline/Chastise Children
Proverbs 13:24 Whoever spares the rod hates his son, but he who loves him is diligent to discipline him.
Proverbs 19:18 Discipline your son, for there is hope; do not set your heart on putting him to death.
Proverbs 22:15 Folly is bound up in the heart of a child, but the rod of discipline drives it far from him.
Proverbs 23:13-14 (KJV) Withhold not correction from the child: for if thou beatest him with the rod, he shall not die. Thou shalt beat him with the rod, and shalt deliver his soul from hell.
Proverbs 29:15 The rod and reproof give wisdom, but a child left to himself brings shame to his mother.
Proverbs 29:17 Discipline your son, and he will give you rest; he will give delight to your heart.
 Sources:
The Holy Bible, King James Version
The Holy Bible, English Standard Version
"Scripture quotations are from The Holy Bible, English Standard Version® (ESV®), copyright © 2001 by Crossway, a publishing ministry of Good News Publishers. Used by permission. All rights reserved."
[1] Biblesoft's New Exhaustive Strong's Numbers and Concordance with Expanded Greek-Hebrew Dictionary. Copyright (c) 1994, Biblesoft and International Bible Translators, Inc.
[2] Thayer's Greek Lexicon, Electronic Database. Copyright (c) 2000 by Biblesoft