Here are seven Bible verses with commentary about overcoming fear.
Second Timothy 1:7 "For God gave us a spirit not of fear but of power and love and self-control."
What is the "spirit" that the Apostle Paul is speaking about which is called a "spirit not of fear but of power and love and self-control?" The next sentence tells you: "So do not be ashamed of the testimony about our Lord or of me his prisoner. Rather, join with me in suffering for the gospel, by the power of God" (2nd Tim 1:8). Could it have been that Timothy was afraid or ashamed of proclaiming the Lord Jesus Christ? That was why Paul was in chains, so Paul is telling Timothy that he should join him "in suffering for the gospel," so maybe Timothy thought he'd be the next one imprisoned and had been fearful for speaking of Christ because he feared arrest. Paul's point is God didn't give us a spirit of fear or cowardice in sharing Christ, but a spirit of power, which by the way, the gospel has (Rom 1:16; 1st Cor 1:18), and a spirit of love and self-control, which must be the supernatural work of the Holy Spirit. Don't be ashamed of the gospel may be Paul's point. Speak if, even if it costs you much.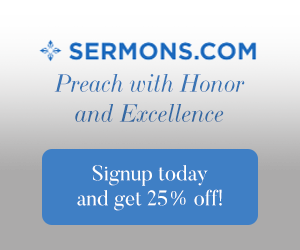 1 John 4:18 "There is no fear in love, but perfect love casts out fear. For fear has to do with punishment, and whoever fears has not been perfected in love."
There is love and then there is perfect love, but the word "perfect" has more to do with maturity, because we can't attain perfection this side of the kingdom. The Apostle John is trying to encourage a church that might well have been fearful. The first century church suffered greatly, especially those in Jerusalem. They might have feared a knock on the door from the Jews or the Romans, but the context of this chapter is about the wrath of God and the church not needing to fear God's wrath. God wrath for us was placed on Christ in the Passion, so now God loves us as His own children, and it is this "love perfected with us, so that we may have confidence for the day of judgment, because as he is so also are we in this world" (1st John 4:17). If you have confidence in Jesus' appearance, the fear is cast out because fear has to do with punishment, and Jesus took ours.
Joshua 1:9 "Have I not commanded you? Be strong and courageous. Do not be afraid; do not be discouraged, for the Lord your God will be with you wherever you go."
When Moses had died, there were probably doubters in the camp, and maybe even Joshua had doubts and fears, although the Scripture never says it. I know I would, especially knowing the stiff-necked nature of the Israelites, but God encouraged Joshua in the best possible way, telling him that wherever he went, God was going with Him, and "No man shall be able to stand before you all the days of your life. Just as I was with Moses, so I will be with you. I will not leave you or forsake you" (Joshua 1:5), so this should allow Joshua to be strong and courageous. I know it would me.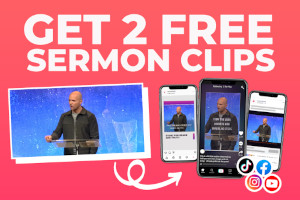 Psalm 23:4 "Even though I walk through the valley of the shadow of death, I will fear no evil, for you are with me; your rod and your staff, they comfort me."
David knew his fair share of dark valleys. Valleys where he thought he might be ambushed or trapped by King Saul's' relentless hounding of him. He distinguishes between death and the "shadow of death," meaning it's been very close at times, but a shadow still can't hurt you. I'd rather be hit by a train's shadow than a real train. David knew, even in the deepest, darkest valleys, that the Lord had His rod and staff to comfort him. Those were symbols of authority, security, and correction.
Philippians 4:6 "Do not be anxious about anything, but in everything by prayer and supplication with thanksgiving let your requests be made known to God."
The way Paul puts this is in an imperative command, so this is why it begins with "Do not." It's not just the Philippians who were given this command; it is for all Christians. Every one of us must take our anxieties and cast them all upon the Lord. That's the only way we'll not be anxious about anything at all (and that covers it!). Instead of being anxious about everything, we're to respond to "everything" by prayer and supplication," but with thanksgiving." That's how you make your requests "known to God." Praise God, trust God, and thank God. Then make your needs known. That should slay the anxiety. If it doesn't, repeat the process.
Isaiah 41:10 "Fear not, for I am with you; be not dismayed, for I am your God; I will strengthen you, I will help you, I will uphold you with my righteous right hand."
This verse by Isaiah the Prophet sounds very much like David's 23rd Psalm, but there's something different about it. Isaiah mentions God's "righteous right hand," showing the sovereign authority in this verse. It also shows that it is God Who will strengthen him and help him and uphold him, so it's not about him (Isaiah), but about Him (God). When my son was young, he was afraid of the dark, but when I was with him, he wasn't as fearful. One night we lost electricity, and even the night lights were out, but even in the dark, my young son knew my voice, and when he heard me say, "Its okay," he didn't have to fear anymore. Daddy was there. If we recognize that God is with us and never forsakes us or leaves us, then we shouldn't fear the dark. Our Daddy is there too, even in the dark. He speaks to us in His Word, illuminated by His Spirit.
Proverbs 3:5 "Trust in the Lord with all your heart, and do not lean on your own understanding."
Why would this verse be included among the seven Bible verses about overcoming fear? Is it possibly because our fear is human generated? Speaking for myself, I sometimes trust my own thinking and lean upon my own understanding. Do you sometimes do that? It's a matter of trust, isn't it?  We trust what we see more than trust our God Who we don't see, however we must learn to trust God with all our heart, not trust our eyes with what we see, because the unseen God is not restricted by time and space like we are. Let Him speak to you out of the dark…in His Word.
Conclusion
There are fewer things more calming and reassuring than certain chapters and verses in the Bible. I think a great way to destroy fear is to build up trust, and to strengthen our faith in God, we must hear and read the Word of God, because faith comes by hearing. Chapters such as Romans 8, John 10, and Revelation 21 help alleviate my fears. In fact, when I'm reading the Bible and I have some anxieties about tomorrow, I think about the manna from heaven. God only gave the Israelites enough bread for the day so that they'd learn to trust God with each and every day. God will only give us enough faith for today…we can't eat tomorrow's manna today.
Read more about choosing faith here: How to Choose Faith over Fear
Resource – Scripture quotations are from The Holy Bible, English Standard Version® (ESV®), Crossway Bibles. (2007). ESV: Study Bible : English standard version. Wheaton, Ill: Crossway Bibles. Used by permission. All rights reserved.