Are you struggling with an area of your life today and looking for peace? The Bible has some great verses about the topic of peace. This article will guide you through some of my favorite peace Bible verses and give you some areas of your life you can focus on to lead to peace.  I pray these scriptures are helpful today. If you have another great peace Bible verse that was not on this list, please add it to the comments. I encourage you to study the Bible deeper by looking up these verses and getting the context they come from. There are many other great resources out there also to learn on Bible study topics.
What Jesus Said About Peace
When we study the Bible and the topic of Peace, a great place to start is with the words of Jesus Christ.  These passages are some of the favorites of mine and many other people as they speak comfort and courage into my life. When I struggle with anxiety, I look no further then Jesus saying in John 16:33 that He has overcome this world and gives us peace. We can rest safely in our salvation and cling to these words from our Savior.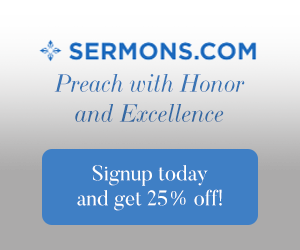 Matthew 5:9  "Blessed are the peacemakers, for they shall be called sons of God.
Matthew 11:28-30  Come to me, all who labor and are heavy laden, and I will give you rest. Take my yoke upon you, and learn from me, for I am gentle and lowly in heart, and you will find rest for your souls. For my yoke is easy, and my burden is light."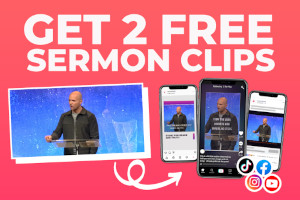 John 14:27  Peace I leave with you; my peace I give to you. Not as the world gives do I give to you. Let not your hearts be troubled, neither let them be afraid.
John 16:33 I have said these things to you, that in me you may have peace. In the world you will have tribulation. But take heart; I have overcome the world."
John 20:19  On the evening of that day, the first day of the week, the doors being locked where the disciples were for fear of the Jews, Jesus came and stood among them and said to them,  "Peace be with you."
Things You Can Do To Increase Peace
The Bible is full of direction and instruction. The topic of Peace is a great one as the Bible has given us so many Scriptures that speak to specific things we can do to gain that Peace that transcends all knowledge. Take one or two of these things today and start applying them to your life and watch as you become more at peace.
Philippians 4:6-7  do not be anxious about anything, but in everything by prayer and supplication with thanksgiving let your requests be made known to God. And the peace of God, which surpasses all understanding, will guard your hearts and your minds in Christ Jesus.
Romans 14:17-19 For the kingdom of God is not a matter of eating and drinking but of righteousness and peace and joy in the Holy Spirit. Whoever thus serves Christ is acceptable to God and approved by men. So then let us pursue what makes for peace and for mutual upbuilding.
2 Corinthians 13:11  Finally, brothers, rejoice. Aim for restoration, comfort one another,agree with one another, live in peace; and the God of love and peace will be with you.
1 Peter 1:2 according to the foreknowledge of God the Father, in the sanctification of the Spirit, for obedience to Jesus Christ and for sprinkling with his blood:  May grace and peace be multiplied to you.
Isaiah 12:2  "Behold, God is my salvation; I will trust, and will not be afraid; for the LORD GOD is my strength and my song, and he has become my salvation."
Romans 5:1  Therefore, since we have been justified by faith, we have peace with God through our Lord Jesus Christ
Living in Peace With Others Scriptures

Christians are to speak truth to the lives of those that are lost but we are also to show what Christianity is by being at peace with them. Read these New Testament Bible Scriptures on Peace and lay them next to your daily life. Are there areas that your life is not aligning with these passages? Now is the time to change!
Mark 9:50  Salt is good, but if the salt has lost its saltiness, how will you make it salty again? Have salt in yourselves, and be at peace with one another."
Luke 6:27 "But I say to you who hear, Love your enemies, do good to those who hate you,
Romans 12:17 Repay no one evil for evil, but give thought to do what is honorable in the sight of all.
1 Corinthians 7:15 But if the unbelieving partner separates, let it be so. In such cases the brother or sister is not enslaved. God has called you to peace.
James 3:18 And a harvest of righteousness is sown in peace by those who make peace.
Other Great Peace Bible Quotes and Scriptures
I will leave you with these four great quotes from the Bible on peace. Isaiah 9:6 is another one of my favorites as it gives such great descriptions of Jesus and calls Him our Prince of Peace.
Numbers 6:25-26 the LORD make his face to shine upon you and be gracious to you; the LORD lift up his countenance upon you and give you peace.
Isaiah 9:6 For to us a child is born, to us a son is given; and the government shall be upon his shoulder, and his name shall be called Wonderful Counselor, Mighty God, Everlasting Father, Prince of Peace.
Romans 8:6 For to set the mind on the flesh is death, but to set the mind on the Spirit is life and peace.
Colossians 3:15 And let the peace of Christ rule in your hearts, to which indeed you were called in one body. And be thankful.
Christian Quotes About Peace
God cannot give us a happiness and peace apart from Himself, because it is not there. There is no such thing.  –  C.S. Lewis

I have to get to the point of the absolute and unquestionable relationship that takes everything exactly as it comes from Him. God never guides us at some time in the future, but always here and now. Realize that the Lord is here now, and the freedom you receive is immediate.  –  Oswald Chambers

Blessed are the single-hearted, for they shall enjoy much peace… If you refuse to be hurried and pressed, if you stay your soul on God, nothing can keep you from that clearness of spirit which is life and peace. In that stillness you know what His will is.  –  Amy Carmichael
Looking for some more related articles?
Resources:  The Holy Bible, English Standard Version  "Scripture quotations are from The Holy Bible, English Standard Version® (ESV®), copyright © 2001 by Crossway, a publishing ministry of Good News Publishers. Used by permission. All rights reserved."