Words can hurt or they can heal and they can even help so please read my top 8 Bible verses on words and how meaningful they are.
Matthew 12:36-37 "I tell you, on the day of judgment people will give account for every careless word they speak, for by your words you will be justified, and by your words you will be condemned."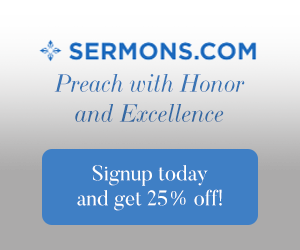 Those words spoken by Jesus are some of the most sobering of all words He ever spoke.  On the Day of Judgment, every one of us will have to give an account for everything we've ever said to anyone and every single idle word we have ever spoken will be judged by God, whether for good or for bad.  Of course, for those who are born again, their sins have been judged already but we are still accountable for what we say and how we say it.
Proverbs 16:24 "Gracious words are like a honeycomb, sweetness to the soul and health to the body."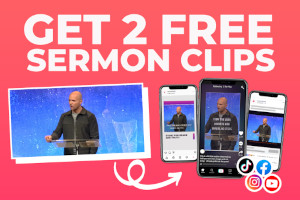 The phrase "sticks and stones may break my bones but words can never hurt me" is absolutely false.  Many a child has had irreparable harm done by the vicious words spoken by a parent in a moment or moments of anger. Our harsh words have separated some of us from our friends.  Wounds can heal but words can cut us so deeply that healing comes with great difficulty, if ever.  If any of us are going to speak words at all, let them be words that are encouraging, edifying, and exhorting.  That's why Solomon wrote that gracious words are like the sweetness of honeycomb and are like health to the bones and the body.
Proverbs 6:2-3 "if you are snared in the words of your mouth, caught in the words of your mouth, then do this, my son, and save yourself, for you have come into the hand of your neighbor: go, hasten, and plead urgently with your neighbor."
This seems to be an admonition where if we make a promise or pledge to someone to do something, we should follow through with that promise. If we can't, we need to go to our neighbor (or whoever) and plead urgently with them and apologize to them for making such a foolish promise (if that's what it was).  Be a man or woman of your word or don't give it in the first place.
Mark 8:38 "For whoever is ashamed of me and of my words in this adulterous and sinful generation, of him will the Son of Man also be ashamed when he comes in the glory of his Father with the holy angels."
What does Jesus mean that if we're ashamed of His words and of Him?  Surely this means that our Christian testimony that we share with others or our failure to do so; it is either evidenced by our profession before others or silence before others.  If we are ashamed of Jesus and His words, found in the Bible, then He will be ashamed of us "when he comes in the glory of his Father with the holy angels."  Jesus gives the meaning elsewhere when He said "whoever denies me before men, I also will deny before my Father who is in heaven" (Matt 10:33). We cannot be an underground, silent, secret agent Christian where no one knows that we're Christ's. That is denying Him and His words.
John 8:47 "Whoever is of God hears the words of God. The reason why you do not hear them is that you are not of God."
Many times Jesus said "Whoever has ears to hear, let him hear" (Matt 11:15) meaning that if they hear and do what He says, then truly they've heard Him.  James wrote "be doers of the word, and not hearers only, deceiving yourselves" (James 1:22) so we can actually deceive ourselves.  If we hear them and do what His word says, then we are of God or born again, however, if we hear them and don't do what Jesus said, then we have no assurance that we're really born of God.
Psalm 12:6 "The words of the Lord are pure words, like silver refined in a furnace on the ground, purified seven times."
The words of God are found in the Word of God, the Bible. These words are like the silver that has passed through the furnace to have all the impurities removed.  The fact that the silver is passed through the furnace seven times means that the word of God is completely pure and without error as seven is the number of completion and the furnace removes all impurities.  We are complete in God when we read and abide by the Word of God as His Word refines us more and more into the image of Christ over time.
2 Timothy 2:14 "Remind them of these things, and charge them before God not to quarrel about words, which does no good, but only ruins the hearers."
I hate to admit it but I had to cancel our Wednesday night Bible study because some of the members in the class could not stop fighting over what they were studying.  They were throwing scriptures at one another like weapons in order to prove that they were right.  One would throw a chapter and verse at the other while the other would respond by hurling back another verse; much like one would cast stones at someone they were fighting.  The Word of God is like a sword (Heb 4:12) but it was never intended to be used against one another but against the enemy and for our sanctification.
1 Thessalonians 4:18 "Therefore encourage one another with these words."
I left this one for last to intentionally encourage you that the greatest use of words is to build up and not tear down.  It's so easy for us to tear down one another with our words.  Our words can hurt or they can help. They can encourage or they can discourage. They can build or they can destroy.  We know which God prefers.
Conclusion
It is so true that "The tongue has the power of life and death, and those who love it will eat its fruit" (Prov 18:21) as "Those who guard their lips preserve their lives, but those who speak rashly will come to ruin" (Prov 13:3).  Which words will you use today?  What words will you use?  How will you use them?
Here is something else that might interest you: Words of Kindness
Resource – Scripture quotations are from The Holy Bible, English Standard Version® (ESV®), copyright © 2001 by Crossway, a publishing ministry of Good News Publishers. Used by permission. All rights reserved.