If we truly desire to have a heart like Jesus, we will always be seeking to help out those that are not as fortunate or blessed as we are.  It doesn't matter what income level you are at, there will almost always be people that are more needy than we are.  We may think that we are strapped financially but if we think realistically, if we are able to be looking on the internet and searching for guidance from God Scripturally, then we are probably more blessed financially than many others around us.  Jesus would even tell His disciples that He came help the sick (and we know that many do not think they are sick and in need of a rescue that only comes from knowing Jesus personally).  I have made 3 subcategories under this topic of orphans.  I quote some verses that talk directly about orphans (and fatherless too) but I included some other verses that remind us of our responsibility to help the needy and poor also.  Consider the following…
Psalms 146:9 "The LORD watches over the sojourners; he upholds the widow and the fatherless, but the way of the wicked he brings to ruin."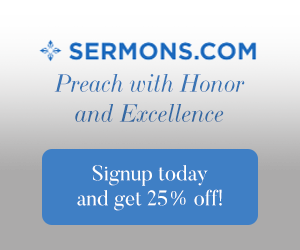 Bible Verses About Orphans
Exodus 22:22  You shall not mistreat any widow or fatherless child.
Lamentations 5:3  We have become orphans, fatherless; our mothers are like widows.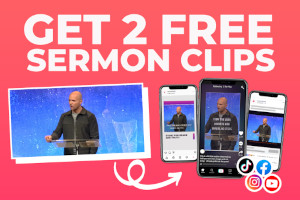 Hosea 14:3  Assyria shall not save us; we will not ride on horses; and we will say no more, 'Our God,' to the work of our hands. In you the orphan finds mercy."
John 14:18   "I will not leave you as orphans; I will come to you."

Scripture Quotes about the "Fatherless"
Psalms 10:14  But you do see, for you note mischief and vexation, that you may take it into your hands; to you the helpless commits himself; you have been  the helper of the fatherless.
Psalms 68:5  Father of the fatherless and protector of widows is God in his holy habitation.
Psalms 82:3 Give justice to the weak and the fatherless; maintain the right of the afflicted and the destitute.
Proverbs 23:10  Do not move an ancient landmark or enter the fields of the fatherless,
Esther 2:7 He was bringing up Hadassah, that is Esther, the daughter of his uncle, for she had neither father nor mother. The young woman had a beautiful figure and was lovely to look at, and when her father and her mother died, Mordecai took her as his own daughter.
Jeremiah 49:11  Leave your fatherless children; I will keep them alive; and let your widows trust in me."
Verses About The "Needy" and "Poor"
Isaiah 10:2   to turn aside the needy from justice and to rob the poor of my people of their right, that widows may be their spoil, and that they may make the fatherless their prey!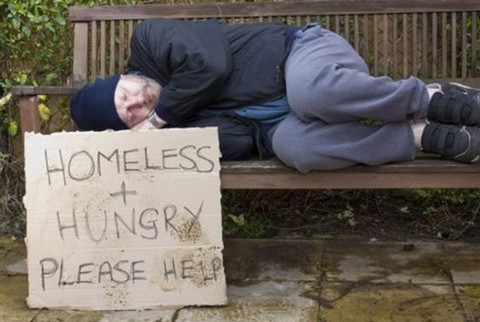 Isaiah 58:7   Is it not to share your bread with the hungry and bring the homeless poor into your house; when you see the naked, to cover him, and not to hide yourself from your own flesh?
Job 31:16-18   "If I have withheld anything that the poor desired, or have caused the eyes of the widow to fail, or have eaten my morsel alone, and the fatherless has not eaten of it (for from my youth the fatherless grew up with me as with a father, and from my mother's womb I guided the widow )"
Jeremiah 5:28  they have grown fat and sleek. They know no bounds in deeds of evil; they judge not with justice the cause of the fatherless, to make it prosper, and they do not defend the rights of the needy.
Psalms 82:4  Rescue the weak and the needy; deliver them from the hand of the wicked."
Matthew 6:2-4  "Thus, when you give to the needy, sound no trumpet before you, as the hypocrites do in the synagogues and in the streets, that they may be praised by others. Truly, I say to you, they have received their reward. But when you give to the needy, do not let your left hand know what your right hand is doing, so that your giving may be in secret.  And your Father who sees in secret will reward you.
Acts 20:35 In all things I have shown you that by working hard in this way we must  help the weak and  remember the words of the Lord Jesus, how he himself said, 'It is more blessed  to give than to receive.'"
Final Thoughts
A few years ago I had the privilege of leading a mission trip for some adults to a very impoverished area of Costa Rica.  The people that we were ministering to were very needy indeed.  The church (one of the better buildings in this area) had to be surrounded by heavy gates and barbwire around all sides because people would overrun and take and destroy almost everything that was not guarded in this area.  These were truly needy people… However, the one thought that I remember leaving that trip with was how complete and full these people were even though they had almost nothing financially.  These people blessed us (builders on this trip) more than we would ever bless them and they taught us a valuable lesson that when we have God, we have everything we need.  The riches of this world will never fill the void if God is not at the center of our life.
I hope that when you read these verses you were rejoicing in how God has blessed you and also I pray that you were motivated to help those in need that are around us every day.  We may not always see the need of people unless we are looking for it.  Sometimes this can seem overwhelming too and maybe we ask ourselves, "what difference can I make?"  I once heard Andy Stanley talk about this topic and he gives a powerful message on "do for 1, what you wish you could do for everyone."  His point was simple to the fact that we cannot help everyone but if we all do what we can, we will truly be the hands and feet of Jesus.
More reading: What Does the Bible Say About Helping the Poor?
Resource – Scripture quotations are from The Holy Bible, English Standard Version® (ESV®), copyright © 2001 by Crossway, a publishing ministry of Good News Publishers. Used by permission. All rights reserved.