"Grace, grace, God's grace, Grace that will pardon and cleanse within; Grace, grace, God's grace, Grace that is greater than all our sin!" These are some lyrics to one of my favorite hymns of faith by Julia H. Johnson originally published in 1910. But God's grace has been available for many, many more years. Take a look at these amazing KJV Bible verses about grace.
1 Corinthians 15:10 "But by the grace of God I am what I am: and his grace which was bestowed upon me was not in vain; but I laboured more abundantly than they all: yet not I, but the grace of God which was with me."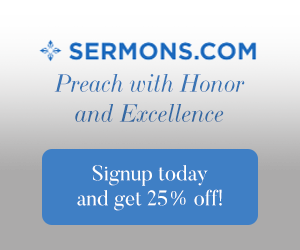 Where Does Grace Come From?
Acts 15:11 But we believe that through the grace of the Lord Jesus Christ we shall be saved, even as they.
Romans 3:24–26 Being justified freely by his grace through the redemption that is in Christ Jesus: Whom God hath set forth to be a propitiation through faith in his blood, to declare his righteousness for the remission of sins that are past, through the forbearance of God; To declare, I say, at this time his righteousness: that he might be just, and the justifier of him which believeth in Jesus.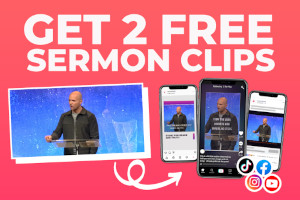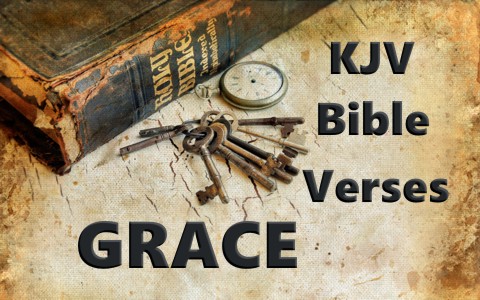 Ephesians 1:6–8 To the praise of the glory of his grace, wherein he hath made us accepted in the beloved. In whom we have redemption through his blood, the forgiveness of sins, according to the riches of his grace; Wherein he hath abounded toward us in all wisdom and prudence;
Ephesians 2:8–9 For by grace are ye saved through faith; and that not of yourselves: it is the gift of God: Not of works, lest any man should boast.
2 Thessalonians 2:16–17 Now our Lord Jesus Christ himself, and God, even our Father, which hath loved us, and hath given us everlasting consolation and good hope through grace, Comfort your hearts, and stablish you in every good word and work.
More Descriptions of Grace
Acts 4:33 And with great power gave the apostles witness of the resurrection of the Lord Jesus: and great grace was upon them all.
2 Corinthians 12:9 And he said unto me, My grace is sufficient for thee: for my strength is made perfect in weakness. Most gladly therefore will I rather glory in my infirmities, that the power of Christ may rest upon me.
Ephesians 1:6 To the praise of the glory of his grace, wherein he hath made us accepted in the beloved.
Ephesians 2:4–5 But God, who is rich in mercy, for his great love wherewith he loved us, Even when we were dead in sins, hath quickened us together with Christ, (by grace ye are saved;)
1 Timothy 1:15–16 This is a faithful saying, and worthy of all acceptation, that Christ Jesus came into the world to save sinners; of whom I am chief. Howbeit for this cause I obtained mercy, that in me first Jesus Christ might shew forth all longsuffering, for a pattern to them which should hereafter believe on him to life everlasting.
1 Peter 4:10 As every man hath received the gift, even so minister the same one to another, as good stewards of the manifold grace of God.
Amazing Grace
Romans 6:14 For sin shall not have dominion over you: for ye are not under the law, but under grace.
Romans 11:6 And if by grace, then is it no more of works: otherwise grace is no more grace. But if it be of works, then is it no more grace: otherwise work is no more work.
Titus 2:11–14 For the grace of God that bringeth salvation hath appeared to all men, Teaching us that, denying ungodliness and worldly lusts, we should live soberly, righteously, and godly, in this present world; Looking for that blessed hope, and the glorious appearing of the great God and our Saviour Jesus Christ; Who gave himself for us, that he might redeem us from all iniquity, and purify unto himself a peculiar people, zealous of good works.
Hebrews 4:16 Let us therefore come boldly unto the throne of grace, that we may obtain mercy, and find grace to help in time of need.
James 4:6 But he giveth more grace. Wherefore he saith, God resisteth the proud, but giveth grace unto the humble.
2 Peter 3:9 The Lord is not slack concerning his promise, as some men count slackness; but is longsuffering to us-ward, not willing that any should perish, but that all should come to repentance.
Final Thoughts
Grace, amazing grace! We sing about it, we talk about it, we know that without it we are most miserably condemned. I pray that you consider how amazing God's grace is and that you think about these Bible verses and even share them with someone who needs to be reminded that we have a merciful and gracious Heavenly Father, for by grace are we saved because we can't do it ourselves.
Great article here about grace: Awesome Bible Discussion Questions on Grace
Resource – Scripture quotations are from The Holy Bible, King James Version