At the core or heart of Christianity is the fact that we should be caring people.  If we truly believe the Word of God we know that apart from God, we are all headed toward eternal damnation.  Having a heart that cares shows that we are seeking to be like Jesus.  Jesus compassion for others was easy to see in the pages of the Gospels.  Jesus was going from place to place, from town to town, and was not only meeting the spiritual needs of people but He clearly was compassionate for their physical needs.  He often healed the sick, gave comfort to the poor and provided for the physical nourishment and needs of thousands as was evident in some of His miracles.  The listing below shows verses that deal with both caring for others and also for the importance of physicians and medicine even back in Old Testament times.  Consider the following…
Bible Verses on Caring for Others
Exodus 17:12 But Moses' hands grew weary, so they took a stone and put it under him, and he sat on it, while Aaron and Hur held up his hands, one on one side, and the other on the other side. So his hands were steady until the going down of the sun.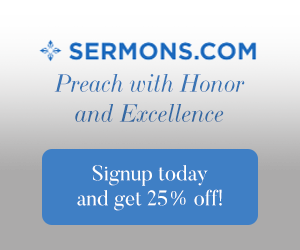 Deuteronomy 15:11 For  there will never cease to be poor in the land. Therefore I command you,  'You shall open wide your hand to your brother, to the needy and to the poor, in your land.'
Psalms 30:2  O LORD my God, I  cried to you for help, and you have  healed me.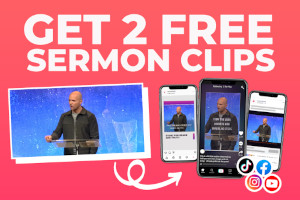 Isaiah 53:4-5   Surely he has borne our griefs and carried our sorrows; yet we esteemed him stricken,  smitten by God, and afflicted. But he was pierced for our transgressions; he was crushed for our iniquities;  upon him was the chastisement that brought us peace,  and with his wounds we are healed.
Jeremiah 30:17   For I will restore  health to you, and  your wounds I will heal, declares the LORD, because  they have called you an outcast:   'It is Zion, for whom no one cares!'
Ezekiel 34:16  I will seek the lost,  and I will bring back the strayed, and I will bind up the injured, and I will strengthen the weak, and  the fat and the strong I will destroy.  I will feed them in justice.
Matthew 5:4-5  "Blessed are  those who mourn, for they shall be comforted.   "Blessed are the  meek, for they  shall inherit the earth."
Matthew 25:44 Then they also will answer, saying, 'Lord, when did we see you hungry or thirsty or a stranger or naked or sick or in prison, and did not minister to you?'
Luke 3:10-11 And the crowds asked him,  "What then shall we do?"  And he answered them,  "Whoever has two tunics is to share with him who has none, and whoever has food is to do likewise."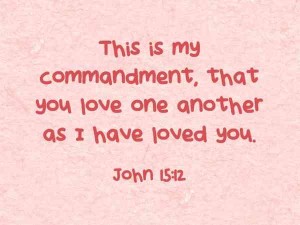 John 15:12   "This is my commandment, that you love one another as I have loved you.
Romans 12:13  Contribute to the needs of the saints and  seek to show hospitality.
Romans 15:1   We who are strong have an obligation to bear with the failings of the weak, and not to please ourselves.
James 5:13-15  Is anyone among you suffering? Let him pray. Is anyone cheerful? Let him  sing praise.  Is anyone among you sick? Let him call for the elders of the church, and let them pray over him,  anointing him with oil in the name of the Lord.  And the prayer of faith will save the one who is sick, and the Lord will raise him up. And  if he has committed sins, he will be forgiven.
1Peter 5:7  casting all your anxieties on him, because  he cares for you.
1John 3:17 But  if anyone has the world's goods and sees his brother in need, yet  closes his heart against him,  how does God's love abide in him?
3John 2  Beloved, I pray that all may go well with you and that you may be in good health, as it goes well with your soul.
Scripture Passages on Medicine
Proverbs 17:22   A joyful heart is good medicine, but a crushed spirit  dries up the bones.
Ecclesiastes 3:3  a time to kill, and a time to heal; a time to break down, and a time to build up;
Isaiah 38:21  Now Isaiah had said, "Let them take a cake of figs and apply it to the boil, that he may recover."
Jeremiah 8:22   Is there no  balm in Gilead?   Is there no physician there?   Why then has the health of the daughter of my people not been restored?
Jeremiah 30:13  There is none to uphold your cause, no medicine for your wound, no healing for you.
Luke 10:34 He went to him and  bound up his wounds, pouring on  oil and wine. Then he set him on his own animal and brought him to an inn and took care of him.
1Timothy 5:23 (No longer drink only water, but  use a little wine  for the sake of your stomach and your frequent ailments.)
Bible Verses About Physicians
Genesis 50:2 And Joseph commanded his servants the physicians to  embalm his father. So the physicians embalmed Israel.
Job 13:4  As for you,  you whitewash with lies;  worthless physicians are you all.
Matthew 9:12 But when he heard it, he said, "Those who are well have no need of a physician, but those who are sick.
Mark 5:24-29 And he went with him.  And a great crowd followed him and  thronged about him. And there was a woman  who had had a discharge of blood for twelve years, and who had suffered much under many physicians, and had spent all that she had, and was no better but rather grew worse. She had heard the reports about Jesus and came up behind him in the crowd and touched his garment. For she said, "If I touch even his garments, I will be made well."  And immediately the flow of blood dried up, and she felt in her body that she was healed of her  disease.
Jesus' earthly ministry showed the importance of meeting not only the spiritual needs of the individual but the physical needs as well.  It would be hard for a person that does not have food to understand his/her spiritual needs.  We are not to only do one or the other but a caring person will do both.  Nurses are often some of the most caring people that I have ever been around.  It is a beautiful thing to witness when a nurse or some type of medical professional truly cares and serves a person with great physical needs.  I have personally witnessed many caring nurses that have gone beyond what is required in their job descriptions to care for others.  Praise God for that!!!
If you are a nurse or doctor and have come across this article I just want to say that what you do everyday is a beautiful picture of being the hands and feet of Jesus Christ to those in need.  May we never take these people for granted and may we all (even if we are not nurses or doctors) show compassion for the needs of other people and in doing so, show the love of Christ to the world.
Want to read more about caring for others? Take a look at this article:
Resource – The Holy Bible, English Standard Version "Scripture quotations are from The Holy Bible, English Standard Version® (ESV®), copyright © 2001 by Crossway, a publishing ministry of Good News Publishers. Used by permission. All rights reserved. Youtube Video "Give Me Your Eyes" by Brandon Heath posted by called2shepherd