Of all the Bible verse posts that are gathered here on WCWTK, this is the one that I urge you to read most carefully. It is the one that talks about the most important opportunity you will ever have in this lifetime. It is the one that lists Bible verses about salvation. These are Bible verses that define salvation, teach us of it's assuredly and help us to take Jesus to others. As a Christian and ambassador for Christ, these Bible verses about salvation are the best tools you can have in your heart. Study them, write them done so that when the opportunity presents itself, you will have an answer for the hope that lies within you (1 Peter 3:15)
And this is the testimony, that God gave us eternal life, and this life is in his Son. 12  Whoever has the Son has life; whoever does not have the Son of God does not have life. 1 John 5:11-12
God Made a Perfect Garden and Put Man in it
Genesis 2:8 And the LORD God planted a garden in Eden, in the east, and there he put the man whom he had formed.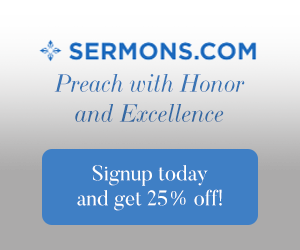 God Gave Man Only One Rule and the Consequence for Disobedience
Genesis 3:3 but God said, 'You shall not eat of the fruit of the tree that is in the midst of the garden, neither shall you touch it, lest you die.'"
Man and His Wife Disobeyed
Genesis 3:6 So when the woman saw that the tree was good for food, and that it was a delight to the eyes, and that the tree was to be desired to make one wise, she took of its fruit and ate, and she also gave some to her husband who was with her, and he ate.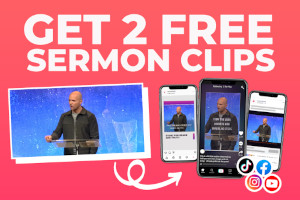 God is the Judge and What He Says Goes
Romans 3:23 for all have sinned and fall short of the glory of God
God is Gracious and Patient; God Gives Second Chances
Romans 6:23 For the wages of sin is death, but the free gift of God is eternal life in Christ Jesus our Lord.
2 Peter 3:9 The Lord is not slow to fulfill his promise as some count slowness, but is patient toward you, not wishing that any should perish, but that all should reach repentance.
God's Grace is a Gift and We Don't Earn it because Christ Did All the Work Already at the Cross
Ephesians 2:8-9 For by grace you have been saved through faith. And this is not your own doing; it is the gift of God, 9  not a result of works, so that no one may boast.
Titus 3:4-7  But when the goodness and loving kindness of God our Savior appeared, 5 he saved us, not because of works done by us in righteousness, but according to his own mercy, by the washing of regeneration and renewal of the Holy Spirit, 6 whom he poured out on us richly through Jesus Christ our Savior, 7 so that being justified by his grace we might become heirs according to the hope of eternal life.
When You Believe This, Salvation from Death in Hell is Yours
John 3:18 Whoever believes in him is not condemned, but whoever does not believe is condemned already, because he has not believed in the name of the only Son of God.
John 3:36 Whoever believes in the Son has eternal life; whoever does not obey the Son shall not see life, but the wrath of God remains on him.
Acts 4:11-12 "…This Jesus is the stone that was rejected by you, the builders, which has become the cornerstone. 12 And there is salvation in no one else, for there is no other name under heaven given among men by which we must be saved."
God's Plan is for You to Enjoy Eternity with Him
Colossians 1:5 … because of the hope laid up for you in heaven. Of this you have heard before in the word of the truth, the gospel
1 Thessalonians 4:17 Then we who are alive, who are left, will be caught up together with them in the clouds to meet the Lord in the air, and so we will always be with the Lord.
1 John 3:2 Beloved, we are God's children now, and what we will be has not yet appeared; but we know that when he appears we shall be like him, because we shall see him as he is.
Revelation 22:5 And night will be no more. They will need no light of lamp or sun, for the Lord God will be their light, and they will reign forever and ever.
Today is the Day
If this is the first time you have really considered these verses and you would like to have salvation, then today is the day! Believe what Jesus did for you more than 2,000 years ago; come to Jesus and let us know you did so we can rejoice with you and welcome you into the family of God.
Sources:
The Holy Bible, English Standard Version
"Scripture quotations are from The Holy Bible, English Standard Version® (ESV®), copyright © 2001 by Crossway, a publishing ministry of Good News Publishers. Used by permission. All rights reserved."
YouTube video "I Will Rise" by Chris Tomlin