The book of Ephesians is 6 chapters of solid Christian teachings!  From chapter 1 to 6, in that order, you will read about: spiritual blessings in Christ, thanksgiving and prayer, grace through faith, being one in Christ, the mystery of the gospel revealed, prayer for spiritual strength, unity in the body of Christ, new life, walking in love, wives and husbands, children and parents, slaves and masters, and putting on the whole armor of God.  Let us dive into this book and gain some insight on 21 important verses that were indeed written by God through man. (2 Timothy 3:16)  In this article I am going to follow the book from beginning to end starting in chapter 1.  I am using the headings above so you can follow along with me.
Spiritual Blessings In Christ
Ephesians 1:3 "Blessed be the God and Father of our Lord Jesus Christ, who has blessed us in Christ with every spiritual blessing in the heavenly places."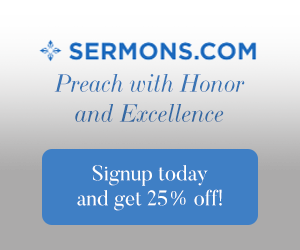 Ephesians 1:7  "In Him we have redemption through His blood, the forgiveness of our trespasses, according to the riches of His grace."
Ephesians 1:16-14  "In Him you also, when you heard the word of truth, the gospel of your salvation, and believed in Him, were sealed with the promised Holy Spirit, who is the guarantee of our inheritance until we acquire possession of it, to the praise of His glory."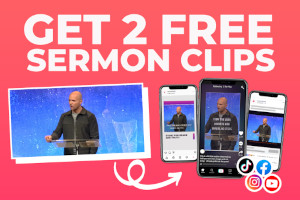 Thanksgiving And Prayer
Ephesians 1:16-18 "I do not cease to give thanks for you, remembering you in my prayers, that the God of our Lord Jesus Christ, the Father of glory, may give you a spirit of wisdom and of revelation in the knowledge of Him, having the eyes of your hearts enlightened, that you may know what is the hope to which He has called you, what are the riches of His glorious inheritance in the saints."
Grace Through Faith
Ephesians 2:4-5 "But God, being rich in mercy, because of the great love with which He loved us, even when we were dead in our trespasses, made us alive together with Christ—by grace you have been saved—"
Ephesians 2:8-9 "For by grace you have been saved through faith.  And this is not your own doing; it is the gift of God, not a result of works, so that no one may boast."
One In Christ
Ephesians 2:18-20  "For through Him we both have access in one Spirit to the Father.  So then you are no longer strangers and aliens, but you are fellow citizens with the saints and members of the household of God, built on the foundation of the apostles and prophets, Christ Jesus Himself being the cornerstone."
The Mystery Of The Gospel Revealed
Ephesians 3:6 "This mystery is that the Gentiles are fellow heirs, members of the same body, and partakers of the promise in Christ Jesus through the gospel."
Ephesians 3:11-12  "This was according to the eternal purpose that he has realized in Christ Jesus our Lord, in whom we have boldness and access with confidence through our faith in Him."
Prayer For Spiritual Strength
Ephesians 3:14-16 "For this reason I bow my knees before the Father, from whom every family in heaven and on earth is named, that according to the riches of His glory He may grant you to be strengthened with power through His Spirit in your inner being."
Ephesians 3:19 "And to know the love of Christ that surpasses knowledge, that you may be filled with all the fullness of God."
Unity In The Body Of Christ
Ephesians 4:4-6 "There is one body and one Spirit—just as you were called to the one hope that belongs to your call—one Lord, one faith, one baptism, one God and Father of all, who is over all and through all and in all."
Ephesians 4:15 "Rather, speaking the truth in love, we are to grow up in every way into Him who is the head, into Christ."
The New Life
Ephesians 4:25-27  "Therefore, having put away falsehood, let each one of you speak the truth with his neighbor, for we are members one of another.  Be angry and do not sin; do not let the sun go down on your anger, and give no opportunity to the devil."
Ephesians 4:32  "Be kind to one another, tenderhearted, forgiving one another, as God in Christ forgave you."
Walk In Love
Ephesians 5:1-2  "Therefore be imitators of God, as beloved children.  And walk in love, as Christ loved us and gave Himself up for us, a fragrant offering and sacrifice to God."
Wives And Husbands
Ephesians 5:33 "However, let each one of you love his wife as himself, and let the wife see that she respects her husband."
Children And Parents
Ephesians 6:1 "Children, obey your parents in the Lord, for this is right."
Ephesians 6:4 "Fathers, do not provoke your children to anger, but bring them up in the discipline and instruction of the Lord."
Slaves And Masters
Ephesians 6:5-6 "Slaves, obey your earthly masters with fear and trembling, with a sincere heart, as you would Christ, not by the way of eye-service, as people-pleasers, but as servants of Christ, doing the will of God from the heart."
Think of yourself as a slave.  Paul calls himself a "servant of Christ Jesus" in Romans 1:1.  This word is correctly defined as "slave" also.  Therefore, being a slave to Christ means living out Ephesians 6:5-6 for all believers.
The Whole Armor Of God
Ephesians 6:10-11 "Finally, be strong in the Lord and in the strength of His might.  Put on the whole armor of God, that you may be able to stand against the schemes of the devil."
The Belt – Truth  ( Related Reading: Belt of Truth: 5 Daily Spiritual Warfare Tips)
Breastplate – Righteousness  (Related Reading: Breastplate of Righteousness: 5 Spiritual Warfare Tips)
Shoes – Proclamation Of The Gospel (Related Reading: Sandals of Peace: 5 Daily Spiritual Warfare Tips)
Shield – Faith  ( Related Reading: Shield of Faith: 5 Daily Spiritual Warfare Tips)
Helmet – Salvation ( Related Reading: Helmet of Salvation: 5 Daily Spiritual Warfare Tips )
Sword – Spirit (the Word of God)  ( Related Reading: Sword of The Spirit: 5 Daily Spiritual Warfare Tips)
I encourage you to read about the armor in more detail for yourself at the end of chapter 6.
Conclusion
May you be strengthened and encouraged always through the Word of God!  God bless you as you continue to live a life worthy of the calling!
Resource – "Scripture quotations are from The Holy Bible, English Standard Version® (ESV®), copyright © 2001 by Crossway, a publishing ministry of Good News Publishers. Used by permission. All rights reserved."