I did a search on any form of the words that make up judgment and was presented with a list of over 400 Bible verses! Thankfully when I searched on love, mercy and grace I received nearly 1000 hits for all those words together. So we can say that although our God is full of love, mercy and grace, He is also a righteous Creator and therefore must sometimes execute judgment. Here are 20 Bible verses about judgment that I encourage you to study.
The LORD God Executes Judgment
Exodus 6:6 Say therefore to the people of Israel, 'I am the LORD, and I will bring you out from under the burdens of the Egyptians, and I will deliver you from slavery to them, and I will redeem you with an outstretched arm and with great acts of judgment.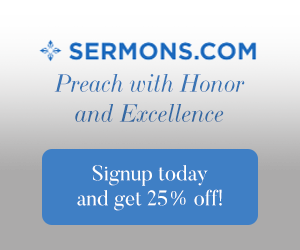 Exodus 12:12 For I will pass through the land of Egypt that night, and I will strike all the firstborn in the land of Egypt, both man and beast; and on all the gods of Egypt I will execute judgments: I am the LORD.
Psalms 51:4 Against you, you only, have I sinned and done what is evil in your sight, so that you may be justified in your words and blameless in your judgment.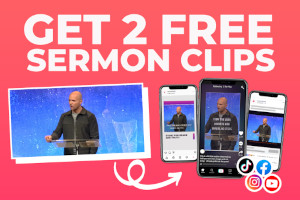 Psalms 75:6-7  For not from the east or from the west  and not from the wilderness comes lifting up,  but it is God who executes judgment,  putting down one and lifting up another.
Psalms 97:8 Zion hears and is glad, and the daughters of Judah rejoice, because of your judgments, O LORD.
Ecclesiastes 12:14 For God will bring every deed into judgment, with every secret thing, whether good or evil.
Revelation 19:1-3 After this I heard what seemed to be the loud voice of a great multitude in heaven, crying out, "Hallelujah! Salvation and glory and power belong to our God, for his judgments are true and just; for he has judged the great prostitute who corrupted the earth with her immorality, and has avenged on her the blood of his servants." Once more they cried out, "Hallelujah! The smoke from her goes up forever and ever."
Jesus & Holy Spirit Pronounce Judgment
John 5:21-31 For as the Father raises the dead and gives them life, so also the Son gives life to whom he will. The Father judges no one, but has given all judgment to the Son, that all may honor the Son, just as they honor the Father. Whoever does not honor the Son does not honor the Father who sent him. Truly, truly, I say to you, whoever hears my word and believes him who sent me has eternal life. He does not come into judgment, but has passed from death to life."Truly, truly, I say to you, an hour is coming, and is now here, when the dead will hear the voice of the Son of God, and those who hear will live. For as the Father has life in himself, so he has granted the Son also to have life in himself. And he has given him authority to execute judgment, because he is the Son of Man. Do not marvel at this, for an hour is coming when all who are in the tombs will hear his voice and come out, those who have done good to the resurrection of life, and those who have done evil to the resurrection of judgment. "I can do nothing on my own. As I hear, I judge, and my judgment is just, because I seek not my own will but the will of him who sent me. If I alone bear witness about myself, my testimony is not true.
John 9:38-39 He said, "Lord, I believe," and he worshiped him. Jesus said, "For judgment I came into this world, that those who do not see may see, and those who see may become blind."
John 12:30-32 Jesus answered, "This voice has come for your sake, not mine. Now is the judgment of this world; now will the ruler of this world be cast out. And I, when I am lifted up from the earth, will draw all people to myself."
John 16:7-9 Nevertheless, I tell you the truth: it is to your advantage that I go away, for if I do not go away, the Helper will not come to you. But if I go, I will send him to you. And when he comes, he will convict the world concerning sin and righteousness and judgment: concerning sin, because they do not believe in me
Judges Appointed of Men & Ordained by God
Deuteronomy 1:13-18 Choose for your tribes wise, understanding, and experienced men, and I will appoint them as your heads.'  And you answered me, 'The thing that you have spoken is good for us to do.'  So I took the heads of your tribes, wise and experienced men, and set them as heads over you, commanders of thousands, commanders of hundreds, commanders of fifties, commanders of tens, and officers, throughout your tribes.  And I charged your judges at that time, 'Hear the cases between your brothers, and judge righteously between a man and his brother or the alien who is with him. You shall not be partial in judgment. You shall hear the small and the great alike. You shall not be intimidated by anyone, for the judgment is God's. And the case that is too hard for you, you shall bring to me, and I will hear it.' And I commanded you at that time all the things that you should do. (the words of Moses)
2 Chronicles 19:8 Moreover, in Jerusalem Jehoshaphat appointed certain Levites and priests and heads of families of Israel, to give judgment for the LORD and to decide disputed cases. They had their seat at Jerusalem.
Proverbs 20:7-9 The righteous who walks in his integrity— blessed are his children after him!  A king who sits on the throne of judgment  winnows all evil with his eyes. Who can say, "I have made my heart pure;  I am clean from my sin"?
Romans 13:1-3 (KJV) Let every soul be subject unto the higher powers. For there is no power but of God: the powers that be are ordained of God. Whosoever therefore resisteth the power, resisteth the ordinance of God: and they that resist shall receive to themselves damnation. For rulers are not a terror to good works, but to the evil. Wilt thou then not be afraid of the power? do that which is good, and thou shalt have praise of the same:
Admonishments About Judgment
Matthew 7:2-4 For with the judgment you pronounce you will be judged, and with the measure you use it will be measured to you. Why do you see the speck that is in your brother's eye, but do not notice the log that is in your own eye? Or how can you say to your brother, 'Let me take the speck out of your eye,' when there is the log in your own eye?
Romans 14:1-4 As for the one who is weak in faith, welcome him, but not to quarrel over opinions. One person believes he may eat anything, while the weak person eats only vegetables. Let not the one who eats despise the one who abstains, and let not the one who abstains pass judgment on the one who eats, for God has welcomed him. Who are you to pass judgment on the servant of another? It is before his own master that he stands or falls. And he will be upheld, for the Lord is able to make him stand.
Romans 14:12-14 So then each of us will give an account of himself to God. Therefore let us not pass judgment on one another any longer, but rather decide never to put a stumbling block or hindrance in the way of a brother. I know and am persuaded in the Lord Jesus that nothing is unclean in itself, but it is unclean for anyone who thinks it unclean.
1 Corinthians 4:5 Therefore do not pronounce judgment before the time, before the Lord comes, who will bring to light the things now hidden in darkness and will disclose the purposes of the heart. Then each one will receive his commendation from God.
1 Peter 4:17 For it is time for judgment to begin at the household of God; and if it begins with us, what will be the outcome for those who do not obey the gospel of God?
The King is Coming
Everyone will stand before God in Judgment one day soon. Those who have heard the word of truth, the gospel of their salvation, and believed in him (Jesus), are sealed with the promised Holy Spirit (Eph 1:13). The promise is eternal life for all who believe. This judgment will be for rewards because salvation is already guaranteed. Those who have heard and do not believe will also be judged at a different judgment and their names are not written in the book of life. You can know that you have eternal life; won't you come to Jesus today? Read about how to do that in the article below and then don't forget to enjoy the video in the upper right of this page.
Sources:
The Holy Bible, King James Version
The Holy Bible, English Standard Version
"Scripture quotations are from The Holy Bible, English Standard Version® (ESV®), copyright © 2001 by Crossway, a publishing ministry of Good News Publishers. Used by permission. All rights reserved."
YouTube "The King is Coming" by the Cathedrals