As a believer, chances are that you will be challenged by an unbeliever regarding your faith at least once in your lifetime. You will or have attempted to share the truth of the gospel with them but there is always some reason why they will not hear you. The Bible says that you should "…be ready always to give an answer to every man that asketh you a reason of the hope that is in you with meekness and fear" (1 Peter 3:15). I say that we can be ready, however doing it with meekness and fear is not always how it turns out, especially when you are dealing with a difficult unbeliever, right? To help equip you to give that answer, here are 25 KJV Bible verses to share with the difficult unbeliever. These are some verses to answer some very common excuses.

Not Today, Maybe Tomorrow
Joshua 24:15 And if it seem evil unto you to serve the LORD, choose you this day whom ye will serve; whether the gods which your fathers served that were on the other side of the flood, or the gods of the Amorites, in whose land ye dwell: but as for me and my house, we will serve the LORD.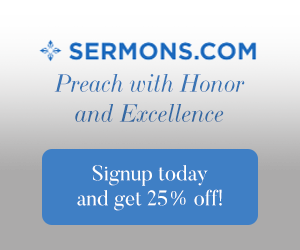 Proverbs 27:1 Boast not thyself of to morrow; For thou knowest not what a day may bring forth.
Isaiah 55:6 Seek ye the LORD while he may be found, Call ye upon him while he is near: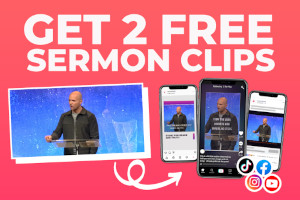 Luke 12:19–20 And I will say to my soul, Soul, thou hast much goods laid up for many years; take thine ease, eat, drink, and be merry. But God said unto him, Thou fool, this night thy soul shall be required of thee: then whose shall those things be, which thou hast provided?
2 Corinthians 6:2 (For he saith, I have heard thee in a time accepted, and in the day of salvation have I succoured thee: behold, now is the accepted time; behold, now is the day of salvation.)
I Am a Bad Person, It is Too Late for Me
Ezekiel 33:19 But if the wicked turn from his wickedness, and do that which is lawful and right, he shall live thereby.
Matthew 20:6 And about the eleventh hour he went out, and found others standing idle, and saith unto them, Why stand ye here all the day idle?
John 6:37 All that the Father giveth me shall come to me; and him that cometh to me I will in no wise cast out.
Romans 10:13 For whosoever shall call upon the name of the Lord shall be saved.
I Already Tried Being A Christian, I Am Not Good At It
Daniel 3:17 If it be so, our God whom we serve is able to deliver us from the burning fiery furnace, and he will deliver us out of thine hand, O king.
2 Timothy 1:12 For the which cause I also suffer these things: nevertheless I am not ashamed: for I know whom I have believed, and am persuaded that he is able to keep that which I have committed unto him against that day.
Hebrews 7:25 Wherefore he is able also to save them to the uttermost that come unto God by him, seeing he ever liveth to make intercession for them.
Jude 24–25 Now unto him that is able to keep you from falling, and to present you faultless before the presence of his glory with exceeding joy, to the only wise God our Saviour, be glory and majesty, dominion and power, both now and ever. Amen.
God Loves Everyone, I Don't Need to Be Saved
Matthew 22:13 Then said the king to the servants, Bind him hand and foot, and take him away, and cast him into outer darkness; there shall be weeping and gnashing of teeth.
Luke 13:3 I tell you, Nay: but, except ye repent, ye shall all likewise perish.
John 3:18 He that believeth on him is not condemned: but he that believeth not is condemned already, because he hath not believed in the name of the only begotten Son of God.
John 3:36 He that believeth on the Son hath everlasting life: and he that believeth not the Son shall not see life; but the wrath of God abideth on him.
Romans 3:23 For all have sinned, and come short of the glory of God;
Romans 6:23 For the wages of sin is death; but the gift of God is eternal life through Jesus Christ our Lord.
Hebrews 2:1–4 Therefore we ought to give the more earnest heed to the things which we have heard, lest at any time we should let them slip. For if the word spoken by angels was stedfast, and every transgression and disobedience received a just recompence of reward; How shall we escape, if we neglect so great salvation; which at the first began to be spoken by the Lord, and was confirmed unto us by them that heard him; God also bearing them witness, both with signs and wonders, and with divers miracles, and gifts of the Holy Ghost, according to his own will?
The Cost is Too Much – I Will Have to Leave My Friends and Family
Proverbs 13:20 He that walketh with wise men shall be wise: But a companion of fools shall be destroyed.
Mark 8:36 For what shall it profit a man, if he shall gain the whole world, and lose his own soul?
Luke 18:29–30 And he said unto them, Verily I say unto you, There is no man that hath left house, or parents, or brethren, or wife, or children, for the kingdom of God's sake, Who shall not receive manifold more in this present time, and in the world to come life everlasting.
1 Corinthians 15:33 Be not deceived: evil communications corrupt good manners.
Final Thoughts
Before we knew Christ we too had excuses. Sometimes we need to step back and remember the day when we thought like an unbeliever. Then we need to call upon the Holy Spirit to give us just the right words. We must remember that Jesus sent us out among the unbelievers to share the good news of the gospel of Jesus Christ. We must also be careful to season our words and share the Word of God with meekness and fear. Jesus said "Behold, I send you forth as sheep in the midst of wolves: be ye therefore wise as serpents, and harmless as doves" (Matthew 10:16). Don't push it — don't beat them over the head with the Bible. Know the Word and incorporate it into your daily conversation. Let the Holy Spirit use you as a tool to draw them to believe.
Here are some more verses to share: KJV Bible Verses on How He Loves Us
Resource – Scripture quotations are from The Holy Bible, King James Version.