True and ultimate freedom is found in Jesus Christ, the Son of God.  Jesus said, "I am the way, and the truth, and the life.  No one comes to the Father, except through me." (John 14:6)  Let us praise His Name always as we remember His shed blood for us all at Calvary!  Here are 21 Bible verses on different aspects of freedom.
Redeemed, Big Daddy Weave "I am redeemed! You set me free! So, I'll shake off these heavy chains, wipe away every stain. Now I'm not who I used to be. I am redeemed! I'm redeemed!"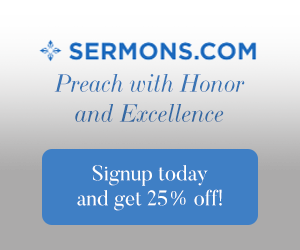 Freedom In Christ
Galatians 5:1  "For freedom Christ has set us free; stand firm therefore, and do not submit again to the yoke of slavery."
2 Corinthians 3:17 "Now the Lord is the Spirit, and where the Spirit of the Lord is, there is freedom."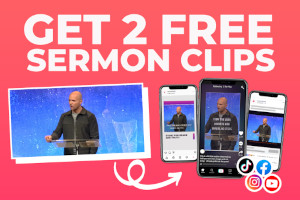 Galatians 2:4 "…our freedom that we have in Christ Jesus…"
John 8:36 "So if the Son sets you free, you will be free indeed."
Romans 8:2 "For the law of the Spirit of life has set you free in Christ Jesus from the law of sin and death."
The Calling To Freedom
Galatians 5:13 "For you were called to freedom, brothers. Only do not use your freedom as an opportunity for the flesh, but through love serve one another."
Freedom From Sin
Acts 10:43 "To Him all the prophets bear witness that everyone who believes in Him receives forgiveness of sins through His name."
Romans 6:6-7 "We know that our old self was crucified with Him in order that the body of sin might be brought to nothing, so that we would no longer be enslaved to sin.  For one who has died has been set free from sin."
1 Corinthians 10:13b "God is faithful, and He will not let you be tempted beyond your ability, but with the temptation He will also provide a way of escape, that you may be able to endure it."
Freedom From Fear
Proverbs 1:33 "But whoever listens to me will dwell secure and will be at ease, without dread of disaster."
Romans 8:15 "For you did not receive the spirit of slavery to fall back into fear, but you have received the Spirit of adoption as sons, by whom we cry, 'Abba!  Father!'"
2 Timothy 1:7 "For God gave us a spirit not of fear but of power and love and self-control."
Psalm 56:4 "In God, whose word I praise, in God I trust; I shall not be afraid.  What can flesh do to me?"
Other Freedom Scriptures
John 8:32 "And you will know the truth, and the truth will set you free."
Luke: 4:18-19 "The Spirit of the Lord is upon me, because He has anointed me to proclaim good news to the poor.  He has sent me to proclaim liberty to the captives and recovering of sight to the blind, to set at liberty those who are oppressed, to proclaim the year of the Lord's favor."
1 Peter 2:16-17 "Live as people who are free, not using your freedom as a cover-up for evil, but living as servants of God.  Honor everyone.  Love the brotherhood.  Fear God.  Honor the emperor."
2 Corinthians 1:8-10 "For we do not want you to be ignorant, brothers, of the affliction we experienced in Asia.  For we were so utterly burdened beyond our strength that we despaired of life itself.  Indeed, we felt that we had received the sentence of death.  But that was to make us rely not on ourselves but on God who raises the dead.  He delivered us from such a deadly peril, and He will deliver us.  On Him we have set our hope that he will deliver us again."
Hebrews 2:14-15 "Since therefore the children share in flesh and blood, He Himself likewise partook of the same things, that through death He might destroy the one who has the power of death, that is, the devil, and deliver all those who through fear of death were subject to lifelong slavery."
Psalm 91:14-15 "Because he holds fast to Me in love, I will deliver him; I will protect him, because he knows My name.  When he calls to Me, I will answer him; I will be with him in trouble; I will rescue him and honor him."
Colossians 1:22 "He has now reconciled in His body of flesh by His death, in order to present you holy and blameless and above reproach (free from sin/unblemished) before Him."
Psalm 118:5 "Out of my distress I called on the Lord; the Lord answered me and set me free."
Conclusion
Freedom in Christ is true freedom.  Until you understand and accept Him as Lord and Savior, you will stay in bondage to sin, shackled up by many chains.  Give your heart to Jesus today and shake off those chains, if you have not already.  We are not promised tomorrow, so do not delay!  Start your journey of freedom with Jesus Christ!  For those that are free, stay strong and finish the race well!  God bless you as you live a life worthy of the calling!
"Scripture quotations are from The Holy Bible, English Standard Version® (ESV®), copyright © 2001 by Crossway, a publishing ministry of Good News Publishers. Used by permission. All rights reserved."