When you gave your life to Christ, He gave you a new heart, a regenerate heart.  He turned your heart of stone into a heart of flesh.  He showed you how to stop living for yourself and start serving others.  There is no doubt that you have some people you love that are headed for hell.  I know I do.  With this in mind, we should pray daily for them, that Christ would draw them out of the muck and mire and set their feet on a solid foundation in Himself.  For the ones that are receptive to your faith, you can do some serious seed planting by showing them verses from the Bible to help them make the decision to follow Christ.
They Have A Condition
All those that are lost have a condition.  It is a condition of the heart and mind.  It is called sin.  They are currently a slave to it, obeying all of its desires.  They don't realize that they are on the fast track to hell.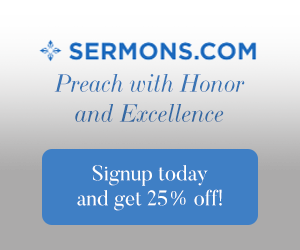 Romans 6:20 says, "For when you were slaves to sin, you were free in regards to righteousness.  But what fruit were you getting at that time from the things of which you are now ashamed?  For the end of those things is death."
You see, anyone who is a slave to sin doesn't understand their predicament.  That is why they boast in themselves and are not ashamed.  Their end is in death, eternal death.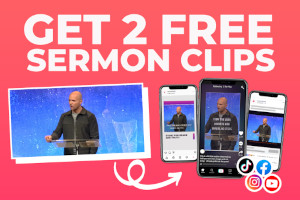 Related article: What is the sinful nature? A Bible study
The Great Deceiver
Satan is the best in his field.  He can deceive anyone, and he does every single day.  He tempts people in every way possible to sin against God.  Those that you are witnessing to need to realize that Satan is real and that they are merely bait in his traps.  Right now your lost friends/loved ones are sons and daughters of Satan.
John 8:44 says, "You are of your father the devil, and your will is to do your father's desires.  He was a murderer from the beginning, and has nothing to do with the truth, because there is no truth in him.  When he lies, he speaks out of his own character, for he is a liar and the father of lies." 
They have become his children because they have believed his lies and evil schemes.  They have been deceived.  2 Corinthians 11:14 describes him as an angel of light.  It's no wonder that his children follow him.
1 Peter 5:8 describes him accurately, "Be sober-minded; be watchful.  Your adversary the devil prowls around like a roaring lion, seeking someone to devour." 
Satan is excited for every sinner's arrival into hell.  The lost need to understand who Satan is and how he desperately wants them to die without knowing Jesus.
Related reading: If God is love, what is Satan?
Their Sin Put Jesus To Death
The lost need to know that their sin put Jesus on the cross.
Romans 5:8 says, "But God shows His love for us in that while we were still sinners, Christ died for us."
1 John 4:10 says, "In this is love, not that we have loved God but that He loved us and sent His Son to be the propitiation for our sins."
This is love in the highest degree!  That is why we serve such an awesome Savior!  He died in advance to pay for our sins!  But still, it is our sin that put Jesus on the cross.  There is no way we could have done anything to regain our freedom in God on our own.  This is why Jesus died for us.  Only a perfect, spotless sacrifice would be acceptable to God.  How do we know that Jesus was and still is perfect?
1 John 3:5 says, "You know that He (Jesus) appeared to take away sins, and in Him there is no sin." 
Without His death we would all most certainly still be facing God's wrath.
Jesus Saves
Those who are lost need to understand that Jesus' death, burial and resurrection was necessary for their salvation.
Romans 10:9-10 says, "Because, if you confess with your mouth that Jesus is Lord and believe in your heart that God raised Him from the dead, you will be saved.  For with the heart one believes and is justified (made right), and with the mouth one confesses and is saved." 
This must also be coupled with the belief that this (Jesus' death, burial and resurrection) is the only possible way we will be in heaven when we die.
Jesus said, "I am the way, and the truth, and the life.  No one comes to the Father except through Me." (John 14:6) 
The lost need to understand that any faith that teaches contrary to Christ is a lie: Mormonism, Buddhist, Islam, Jehovah's Witness, and others have led many astray.  Jesus is the only way!
Related reading: Is Jesus The  Only Way?
The Future?
Many questions arise as to what happens when conversion happens.  Three main things occur: salvation is given, a regenerate heart is formed, and the sealing of the Holy Spirit occurs.  I just covered salvation in the "Jesus Saves" section above.  A regenerate heart (spiritual cleansing) is given by God who has drawn us to Himself through Jesus!
Titus 3:3-5 says, "For we ourselves were once foolish, disobedient, led astray, slaves to various passions and pleasures, passing our days in malice and envy, hated by others and hating one another.  But when the goodness and loving kindness of God our Savior appeared, He saved us, not because of works done by us in righteousness, but according to His own mercy, by the washing of regeneration and renewal of the Holy Spirit." 
This washing of regeneration creates a new spirit in us:
"Therefore, if anyone is in Christ, he is a new creation. The old has passed away; behold, the new has come." (2 Corinthians 5:17) 
Lastly, we are sealed with the Holy Spirit at conversion.
Ephesians 1:13-14 says, "In Him you also, when you heard the word of truth, the gospel of your salvation, and believed in Him, were sealed with the promised Holy Spirit, who is the guarantee of our inheritance (in heaven) until we acquire possession of it, to the praise of His glory."
I will not cover any other aspects about the Holy Spirit here, but please feel free to check out a great article about the Holy Spirit from our fellow writer and friend, Jack Wellman, at this link: https://www.whatchristianswanttoknow.com/who-or-what-is-the-holy-spirit-a-bible-study/
Conclusion
When leading someone to Christ, you need to convey their need for Christ.  The lost are in sin and are children of the devil.  Jesus is the only way to salvation!  I pray that if you have not accepted Jesus that you will not delay!  Eternity is forever, and heaven and hell are very real places!  For those that know and love Jesus, may God bless you as you live a life worthy of the calling!
Related Reading: What Is The Romans Road To Salvation?
Resource – "Scripture quotations are from The Holy Bible, English Standard Version® (ESV®), copyright © 2001 by Crossway, a publishing ministry of Good News Publishers. Used by permission. All rights reserved."