Around this time of the year many folks are thinking about sending out Christmas cards. I have one sister who sends them out the day after Thanksgiving. Hers is the one that I receive first every year. There are lots and lots of ways to send out your Christmas greetings.  Some people use Christmas time as an opportunity to send out an annual update on what has happened throughout the year in their family. Others, like myself, enjoy hand-making cards for the loved ones in our life. If you are not into letter-writing or home-made crafts, you can get lovely preprinted cards from just about any store. Something that makes a card special is a personal message on the inside.  Why not add a great Bible verse to your Christmas card?  Here are twenty verses that I think will work well no matter what your medium for mailing the Christmas greetings.
A Sign from the Lord 
Isaiah 7:14 Therefore the Lord himself will give you a sign. Behold, the virgin shall conceive and bear a son, and shall call his name Immanuel.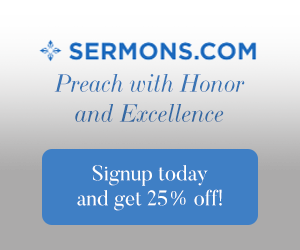 Matthew 2:10 When they saw the star, they rejoiced exceedingly with great joy.
Luke 2:12 And this will be a sign for you: you will find a baby wrapped in swaddling cloths and lying in a manger.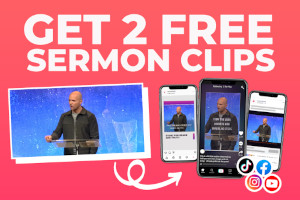 He is Highly Exalted; Prince and King 
Isaiah 9:6 For to us a child is born, to us a son is given; and the government shall be upon his shoulder, and his name shall be called Wonderful Counselor, Mighty God, Everlasting Father, Prince of Peace. 
Zechariah 9:9 Rejoice greatly, O daughter of Zion! Shout aloud, O daughter of Jerusalem! Behold, your king is coming to you; righteous and having salvation is he, humble and mounted on a donkey, on a colt, the foal of a donkey. 
Acts 5:31 Him hath God exalted with his right hand to be a Prince and a Saviour, for to give repentance to Israel, and forgiveness of sins.
Philippians 2:8-10 And being found in human form, he humbled himself by becoming obedient to the point of death, even death on a cross. Therefore God has highly exalted him and bestowed on him the name that is above every name, so that at the name of Jesus every knee should bow, in heaven and on earth and under the earth 
The Promised Messiah, Born of a Virgin 
Isaiah 11:1 There shall come forth a shoot from the stump of Jesse, and a branch from his roots shall bear fruit. 
Matthew 1:21 She will bear a son, and you shall call his name Jesus, for he will save his people from their sins. 
Matthew 1:23 "Behold, the virgin shall conceive and bear a son, and they shall call his name Immanuel" (which means, God with us). 
Luke 1:30-31 And the angel said to her, "Do not be afraid, Mary, for you have found favor with God. And behold, you will conceive in your womb and bear a son, and you shall call his name Jesus. 
Luke 2:15-16 When the angels went away from them into heaven, the shepherds said to one another, "Let us go over to Bethlehem and see this thing that has happened, which the Lord has made known to us."And they went with haste and found Mary and Joseph, and the baby lying in a manger. 
Good News, Great Joy and a Precious Gift 
Luke 2:10 And the angel said to them, "Fear not, for behold, I bring you good news of great joy that will be for all the people.
Luke 2:11 For unto you is born this day in the city of David a Savior, who is Christ the Lord.
Luke 2:14 "Glory to God in the highest, and on earth peace among those with whom he is pleased!" 
John 3:16 For God so loved the world, that he gave his only Son, that whoever believes in him should not perish but have eternal life.
Romans 6:23 For the wages of sin is death, but the free gift of God is eternal life in Christ Jesus our Lord.
Romans 15:13 May the God of hope fill you with all joy and peace in believing, so that by the power of the Holy Spirit you may abound in hope. 
2 Corinthians 9:15 (KJV) Thanks be unto God for his unspeakable gift.
James 1:17 Every good gift and every perfect gift is from above, coming down from the Father of lights with whom there is no variation or shadow due to change.
Don't miss these great songs in a related article: (Read and let us know your favorite)
Sources:  The Holy Bible, King James Version The Holy Bible, English Standard Version "Scripture quotations are from The Holy Bible, English Standard Version® (ESV®), copyright © 2001 by Crossway, a publishing ministry of Good News Publishers. Used by permission. All rights reserved."