Heaven! The Bible describes it as a literal place. We see it described as a house (John 14:2), a city (Heb 11:10) and a country (Heb 11:16) and even a kingdom and Paradise (Luke 23:42-43). It is that place that we think on that gives us blessed hope (Titus 2:13-14). It is a place that the Bible speaks of often. Take a look at these 17 awesome KJV Bible verses about Heaven:
Featured Heaven Verse: Philippians 3:20–21 "For our conversation is in heaven; from whence also we look for the Saviour, the Lord Jesus Christ: Who shall change our vile body, that it may be fashioned like unto his glorious body, according to the working whereby he is able even to subdue all things unto himself."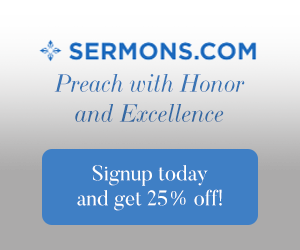 Heaven is Hope, Rest & Strength
Psalm 73:25–26 Whom have I in heaven but thee? And there is none upon earth that I desire beside thee. My flesh and my heart faileth: But God is the strength of my heart, and my portion for ever.
2 Thessalonians 1:7–9 And to you who are troubled rest with us, when the Lord Jesus shall be revealed from heaven with his mighty angels, In flaming fire taking vengeance on them that know not God, and that obey not the gospel of our Lord Jesus Christ:  Who shall be punished with everlasting destruction from the presence of the Lord, and from the glory of his power;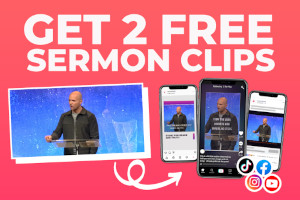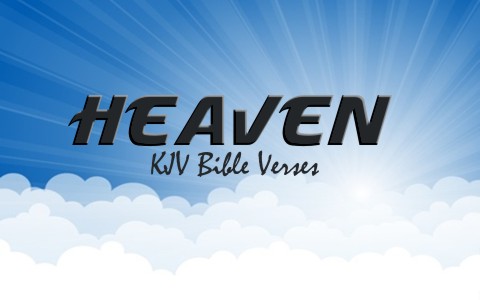 2 Peter 3:13 Nevertheless we, according to his promise, look for new heavens and a new earth, wherein dwelleth righteousness.
Revelation 14:13 And I heard a voice from heaven saying unto me, Write, Blessed are the dead which die in the Lord from henceforth: Yea, saith the Spirit, that they may rest from their labours; and their works do follow them.
Revelation 22:1–5 And he shewed me a pure river of water of life, clear as crystal, proceeding out of the throne of God and of the Lamb. In the midst of the street of it, and on either side of the river, was there the tree of life, which bare twelve manner of fruits, and yielded her fruit every month: and the leaves of the tree were for the healing of the nations. And there shall be no more curse: but the throne of God and of the Lamb shall be in it; and his servants shall serve him: And they shall see his face; and his name shall be in their foreheads. And there shall be no night there; and they need no candle, neither light of the sun; for the Lord God giveth them light: and they shall reign for ever and ever.
God Made Heaven and Controls it
Genesis 1:1 In the beginning God created the heaven and the earth.
Isaiah 42:5 Thus saith God the LORD, He that created the heavens, and stretched them out; He that spread forth the earth, and that which cometh out of it; He that giveth breath unto the people upon it, And spirit to them that walk therein:
Isaiah 65:17 For, behold, I create new heavens and a new earth: And the former shall not be remembered, nor come into mind.
Jeremiah 10:12 He hath made the earth by his power, He hath established the world by his wisdom, And hath stretched out the heavens by his discretion.
Hebrews 1:10–12 And, Thou, Lord, in the beginning hast laid the foundation of the earth; and the heavens are the works of thine hands: They shall perish; but thou remainest; and they all shall wax old as doth a garment; And as a vesture shalt thou fold them up, and they shall be changed: but thou art the same, and thy years shall not fail.
Inheritance for Believers
John 14:2 In my Father's house are many mansions: if it were not so, I would have told you. I go to prepare a place for you.
Romans 8:17–18 And if children, then heirs; heirs of God, and joint-heirs with Christ; if so be that we suffer with him, that we may be also glorified together. For I reckon that the sufferings of this present time are not worthy to be compared with the glory which shall be revealed in us.
2 Corinthians 12:2 I knew a man in Christ above fourteen years ago, (whether in the body, I cannot tell; or whether out of the body, I cannot tell: God knoweth;) such an one caught up to the third heaven.
2 Corinthians 12:4 How that he was caught up into paradise, and heard unspeakable words, which it is not lawful for a man to utter.
Hebrews 11:16 But now they desire a better country, that is, an heavenly: wherefore God is not ashamed to be called their God: for he hath prepared for them a city.
1 Peter 1:3–5 Blessed be the God and Father of our Lord Jesus Christ, which according to his abundant mercy hath begotten us again unto a lively hope by the resurrection of Jesus Christ from the dead, To an inheritance incorruptible, and undefiled, and that fadeth not away, reserved in heaven for you, Who are kept by the power of God through faith unto salvation ready to be revealed in the last time.
Final Thoughts
In this world where we often deal with worry and strife it is so good to have that blessed hope of Heaven. Heaven is real and to get there all you have to do it come to Jesus. Do it now for tomorrow may be too late.
More verses about Heaven here: Bible Verses About Heaven
Resource – Scripture quotations are from The Holy Bible, King James Version