"Content" is defined as "satisfied with what one is or has."(dictionary.com)  This is a feeling that is propagated by an attitude.  You only have 2 possible choices when situations arise.  You can be reactive and let the situation dictate your response, or you can be proactive and choose your actions based on discipline.  Being content is a proactive choice in everything.  It is a choice that you and I can make in every single situation.  Contentment doesn't mean you are happy in the bad times.  It means you are satisfied with life because you know that God has things in control.
Here are 10 of the best Bible verses dealing with contentment:
1 Timothy 6:6-8 – "But Godliness with contentment is great gain, for we brought nothing into the world, and we cannot take anything out of the world.  But if we have food and clothing, with these we will be content."
Timothy really makes a great point here.  We are so blessed with many things that are not necessary that I think we miss the point.  The world is out for gain: cars, houses, fame, etc…  Timothy is conveying that we need to be satisfied with the bare necessities of life.  Not that cars, houses and fame are bad, but if we are pushing for these kinds of things then there may be a heart issue with contentment that needs to be looked at.  And as Timothy said, "we cannot take anything out of the world."  Why strive so hard for material things that mean nothing in the end?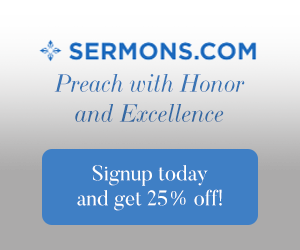 Luke 12:15 – "And he said to them, 'take care, and be on your guard against all covetousness, for one's life does not consist in the abundance of his possessions.'"
These are the words of Jesus spoken in the book of Luke.  Here Jesus paints a clear picture.  Coveting is the opposite of contentment.  If jealousy of others pushes you to getting things that they have then you are missing the point.  Jesus said "life does not consist in the abundance of his possessions."  Don't be swayed by the glamour and prestige around you.  It is all an attempt by Satan to keep you worldly minded and not eternally minded.
Isaiah 26:3 – "You keep him in perfect peace whose mind is stayed on You, because he trusts in You."
This is a wonderful verse for self-reflection.  If you genuinely and whole-heartedly trust in the Lord, you will feel at peace in all situations because God is in control.  This doesn't necessarily mean that you will be full of laughter and happiness, but that you will be satisfied because it is the will of the Father that is being done and not your own.  If you aren't at peace in your own heart right now, stop reading for a moment and reflect on things that you may need to change.  Give your concerns to the Father.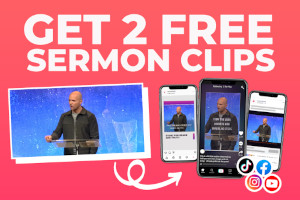 2 Corinthians 12:10 – "For the sake of Christ, then, I am content with weaknesses, insults, hardships, persecutions, and calamities.  For when I am weak, then I am strong."
There is an important point here: "for the sake of Christ."  This is the reason why we all can be content.  Christ left perfection in Heaven to come down to the most disorderly place ever.  He came down willingly, knowing that men would lead Him to a horrific death on a cross, so that we could be saved and be holy before God.  That is why we can be content in all of the bad stuff.  If Christ loved us enough to die for us all, then being content is nothing compared to the gift we have been given.  We can be thankful in all things because Christ loved us all of the way to the cross.
Matthew 6:25-26 – "Therefore I tell you, do not be anxious about your life, what you will eat or what you will drink, nor about your body, what you will put on.  Is not life more than food, and the body more than clothing?  Look at the birds of the air: they neither sow nor reap nor gather into barns, and yet your Heavenly Father feeds them.  Are you not of more value than they?"
Jesus makes another great point here.  Worry is also the complete opposite of contentment.  God loves us.  He will take care of us.  When you worry about things, you are not putting your full trust in God.
Related Reading: How To Stop Worrying: 7 Tips for Christians
Psalm 23:1 – "The Lord is my shepherd; I shall not want."
This is the start of a very familiar Psalm used at many funeral services.  David wrote this Psalm.  You can hear the contentment in his voice because he knows that he will never be left wanting.  God is the shepherd and we are the sheep.  God will take care of His sheep and we need to trust in His promises. (Jeremiah 29:11, Matthew 11:28-29)
Matthew 5:6 – "Blessed are those who hunger and thirst for righteousness, for they shall be satisfied."
These words are straight from the mouth of Jesus.  If your greatest hunger is for righteousness, you will be satisfied.  When you hunger for worldly things, you always become discontent.  When you hunger for righteousness you always become content.
Hebrews 13:5 – "Keep your life free from love of money, and be content with what you have, for he has said, 'I will never leave you nor forsake you.'"
If your full trust is in the Lord then you can be assured that His promises are true.  God will never leave nor forsake you.  Therefore, there is no need to fret.  God has planned out every day of your life, so ask Him for guidance and allow Him to lead you.
Philippians 4:19 – "And my God will supply every need of yours according to his riches in glory in Christ Jesus."
This is such a refreshing verse to read.  We need not fear anything, for God will supply everything we need.
Philippians 4:11-13 – "Not that I am speaking of being in need, for I have learned in whatever situation I am to be content. I know how to be brought low, and I know how to abound. In any and every circumstance, I have learned the secret of facing plenty and hunger, abundance and need.  I can do all things through Him who strengthens me."
Paul really drives home the main point of contentment in these three verses.  "I am to be content" means that there is a predetermined attitude for all situations.  It is planned and through self-discipline it can be achieved.  "I can do all things through Him who strengthens me" must be engraved in our hearts and minds.  When we focus on the Word, we can respond appropriately in all circumstances.  Christ is our Savior; He won't let us down.  He will strengthen us to be content.
Conclusion
These 10 verses are a great way for us all to look at contentment for what it is, and to learn how to be satisfied in all things.  If you are not satisfied with things in your life, it is likely your human desires are getting in the way of God's desires.  When you desire what He desires, you will experience contentment to the fullest.  God bless you as you live a life worthy of the calling!
"Scripture quotations are from The Holy Bible, English Standard Version® (ESV®), copyright © 2001 by Crossway, a publishing ministry of Good News Publishers. Used by permission. All rights reserved."