Romans is a wonderful book of the Bible.  Many of you probably have heard of the "Roman Road" before, as you can show people the path to salvation through different verses in Romans.  Romans was written by Paul to the Christian churches in Rome.  This book is chalk full of wisdom and knowledge.  Some passages can be difficult to understand, especially chapter 9 with predestination, but every verse is in the Bible for a reason: God wanted us to read it and dwell upon them all.
May God bless you as you think about these 25 verses from the book of Romans!  I have broken them down by chapter.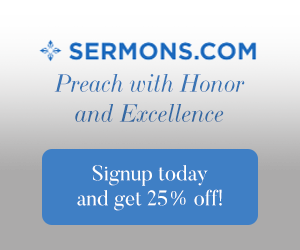 Chapter 1
Romans 1:16 "For I am not ashamed of the gospel, for it is the power of God for salvation to everyone who believes, to the Jew first and also to the Greek (all Gentiles)."
Romans 1:18  "For the wrath of God is revealed from Heaven against all ungodliness and unrighteousness of men, who by their unrighteousness suppress the truth."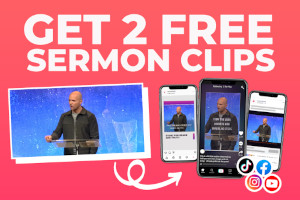 Chapter 2
Romans 2:6-7 "He will render to each one according to his works: to those who by patience in well-doing seek for glory and honor and immortality, He will give eternal life; but to those who are self-seeking and do not obey the truth, but obey unrighteousness, there will be wrath and fury."
Chapter 3
Romans 3:23-24 "For all have sinned and fall short of the glory of God, and are justified by His grace a gift, through the redemption that is in Christ Jesus."
Chapter 4
Romans 4:7-8 "Blessed are those whose lawless deeds are forgiven, and whose sins are covered; blessed is the man against whom the Lord will not count his sin."
Chapter 5
Romans 5:6 "For while we were still weak, at the right time Christ died for the ungodly."
Romans 5:8 "But God shows His love for us in that while we were still sinners, Christ died for us."
Chapter 6
Romans 6:1-2, 7 "What shall we say then?  Are we to continue in sin that grace may abound?  By no means!  How can we who died to sin still live in it?  For one who has died has been set free from sin."
Romans 6:4 "We were buried therefore with Him by baptism into death, in order that, just as Christ was raised from the dead by the glory of the Father, we too might walk in newness of life."
Romans 6:10-11  "For the death He died He died to sin, once for all, but the life He lives He lives to God.  So you also must consider yourselves dead to sin and alive to God in Christ Jesus."
Romans 6:22-23  "But now that you have been set free from sin and have become slaves of God, the fruit you get leads to sanctification and its end, eternal life.  For the wages of sin is death, but the gift of God is eternal life in Christ Jesus our Lord."
Chapter 7
Romans 7:18-20 "For I know that nothing good dwells in me, that is, in my flesh.  For I have the desire to do what is right, but not the ability to carry it out.  For I do not do the good I want, but the evil I do not want is what I keep on doing.  Now if I do what I do not want, it is no longer I who do it, but sin that dwells within me."
Chapter 8
Romans 8:1 "There is therefore now no condemnation for those who are in Christ Jesus."
Romans 8:18 "For I consider that the sufferings of this present time are not worth comparing with the glory that is to be revealed in us."
Romans 8:28 "And we know that for those who love God all things work together for good, for those who are called according to His purpose."
Romans 8:31 "What then shall we say to these things?  If God is for us, who can be against us?"
Romans 8:37 "No, in all these things we are more than conquerors through Him who loved us."
Romans 8:38-39 "For I am sure that neither death nor life, nor angels nor rulers, nor things present nor things to come, nor powers, nor height nor depth, nor anything else in all creation, will be able to separate us from the love of God in Christ Jesus our Lord."
Chapter 10
Romans 10:1  "Brothers, my heart's desire and prayer to God for them is that they may be saved."
Romans 10:9 –"Because, if you confess with your mouth that Jesus is Lord and believe in your heart that God raised Him from the dead, you will be saved."
Chapter 12
Romans 12:1-2  "I appeal to you, therefore, brothers, by the mercies of God, to present your bodies as a living sacrifice, holy and acceptable to God, which is your spiritual worship.  Do not be conformed to this world, but be transformed by the renewal of your mind, that by testing you may discern what is the will of God, what is good and acceptable and perfect."
Romans 12:9-10 "Let love be genuine.  Abhor what is evil; hold fast to what is good.  Love one another with brotherly affection.  Outdo one another in showing honor."
Romans 12:21 "Do not be overcome by evil, but overcome evil with good."
Chapter 13
Romans 13:1 "Let every person be subject to the governing authorities.  For there is no authority except from God, and those that exist have been instituted by God."
Chapter 14
Romans 14:11-12 "For it is written, 'As I live, says the Lord, every knee shall bow to Me, and every tongue shall confess to God.'  So then each of us will give an account of himself to God."
Conclusion
Take some time and reflect on these verses and what God wants you to hear Him say to you today.  God bless you as you continue to live a life worthy of the calling!
Resource – "Scripture quotations are from The Holy Bible, English Standard Version® (ESV®), copyright © 2001 by Crossway, a publishing ministry of Good News Publishers. Used by permission. All rights reserved."