One of the things that Christians can mostly agree to disagree upon is the subject of dating. Perhaps this is because that word "dating" is not even used in the Bible, yet the idea of relationships between men and women are laced throughout God's Word. For the purposes of this article let's define dating as "when there is a relationship between one man and one woman which goes beyond friendship and continues into marriage; dating would be the time they spend with one another". Some Christians hold to the "courtship" view, which is a way for the man and woman to get to know each other, and each other's family, with the permission of parents. Generally, the man and woman are chaperoned during a courtship. Bible verses about dating then could include most any verse that speaks of relationships and the importance of choosing a like-minded Christian as a husband or wife. Take a look at these Bible verses about dating and then go ahead and include your own below in the comments.
Choose Someone Who Loves the Lord Above All
Matthew 6:33 But seek first the kingdom of God and his righteousness, and all these things will be added to you.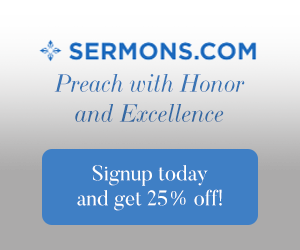 Matthew 10:37 Whoever loves father or mother more than me is not worthy of me, and whoever loves son or daughter more than me is not worthy of me.
Matthew 22:39 And he said to him, "You shall love the Lord your God with all your heart and with all your soul and with all your mind…"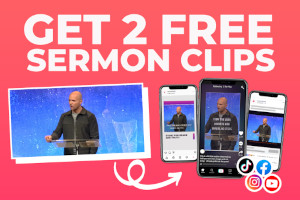 Choose Someone Who Walks With the Lord
Psalms 46:5 God is in the midst of her; she shall not be moved; God will help her when morning dawns.
Proverbs 3:5-6 Trust in the Lord with all your heart, and do not lean on your own understanding. In all your ways acknowledge him, and he will make straight your paths.
1 Corinthians 15:33 Do not be deceived: "Bad company ruins good morals."
2 Corinthians 6:14-15 Do not be unequally yoked with unbelievers. For what partnership has righteousness with lawlessness? Or what fellowship has light with darkness? What accord has Christ with Belial? Or what portion does a believer share with an unbeliever?
1 Peter 4:8 Above all, keep loving one another earnestly, since love covers a multitude of sins.

Choose Someone Who Displays Good Fruit & Is Like-minded
Romans 12:9-10 Let love be genuine. Abhor what is evil; hold fast to what is good. Love one another with brotherly affection. Outdo one another in showing honor.

1 Corinthians 13:4-7 Love is patient and kind; love does not envy or boast; it is not arrogant or rude. It does not insist on its own way; it is not irritable or resentful; it does not rejoice at wrongdoing, but rejoices with the truth. Love bears all things, believes all things, hopes all things, endures all things.
Galatians 5:22-24 But the fruit of the Spirit is love, joy, peace, patience, kindness, goodness, faithfulness, gentleness, self-control; against such things there is no law.  And those who belong to Christ Jesus have crucified the flesh with its passions and desires.

Ephesians 5:19  And do not get drunk with wine, for that is debauchery, but be filled with the Spirit, addressing one another in psalms and hymns and spiritual songs, singing and making melody to the Lord with your heart
Philippians 2:5 Have this mind among yourselves, which is yours in Christ Jesus
Be Careful to Remain Pure: Marriage is the Goal
Genesis 2:24 Therefore a man shall leave his father and his mother and hold fast to his wife, and they shall become one flesh.
Job 31:1 I have made a covenant with my eyes; how then could I gaze at a virgin?
Proverbs 4:23 Keep your heart with all vigilance, for from it flow the springs of life.

Romans 12:1-2 I appeal to you therefore, brothers, by the mercies of God, to present your bodies as a living sacrifice, holy and acceptable to God, which is your spiritual worship. Do not be conformed to this world, but be transformed by the renewal of your mind, that by testing you may discern what is the will of God, what is good and acceptable and perfect.
1 Corinthians 6:18-20  Flee from sexual immorality. Every other sin a person commits is outside the body, but the sexually immoral person sins against his own body. Or do you not know that your body is a temple of the Holy Spirit within you, whom you have from God? You are not your own, for you were bought with a price. So glorify God in your body.
1 Timothy 5:22 Do not be hasty in the laying on of hands, nor take part in the sins of others; keep yourself pure.
Hebrews 13:4 Let marriage be held in honor among all, and let the marriage bed be undefiled, for God will judge the sexually immoral and adulterous.
A Couple Other Things to Consider
Here are a couple other articles from our archives that you might like to read:
Sources:
The Holy Bible, English Standard Version
"Scripture quotations are from The Holy Bible, English Standard Version® (ESV®), copyright © 2001 by Crossway, a publishing ministry of Good News Publishers. Used by permission. All rights reserved."
YouTube "Love You Forever" by Ryan Huston