Here are eight Bible verses about being lost.
Luke 15:6-7 "And when he comes home, he calls together his friends and his neighbors, saying to them, 'Rejoice with me, for I have found my sheep that was lost.'  Just so, I tell you, there will be more joy in heaven over one sinner who repents than over ninety-nine righteous persons who need no repentance."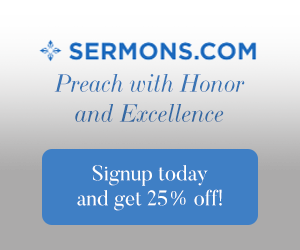 In the Parable of the Lost Sheep, Jesus said, "What man of you, having a hundred sheep, if he has lost one of them, does not leave the ninety-nine in the open country, and go after the one that is lost, until he finds it" (Luke 15:4). If you had lost a child of yours, you'd be desperately seeking to find that child.  You'd leave everyone else behind to find the one that was lost. So it was with this parable. God is seeking those who will worship Him in Spirit and in truth (John 4:24). Is that you?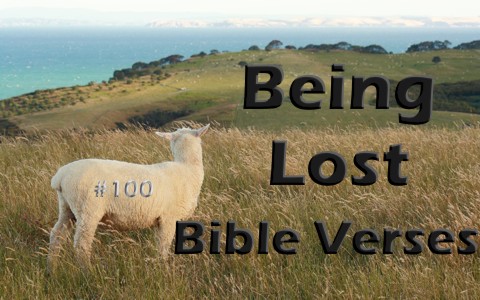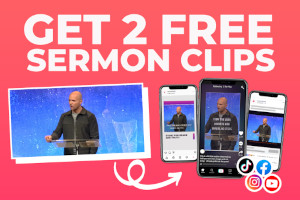 Ephesians 2:1-2 "And you were dead in the trespasses and sins in which you once walked, following the course of this world, following the prince of the power of the air, the spirit that is now at work in the sons of disobedience."
I don't know how much more you can be lost than to be dead in sins!  It is true "…we all once lived in the passions of our flesh, carrying out the desires of the body and the mind, and were by nature children of wrath, like the rest of mankind" (Eph 2:3) but….and that word "but" is the door on which some of the most amazing things hinge just as Paul wrote "But God, being rich in mercy, because of the great love with which he loved us, even when we were dead in our trespasses, made us alive together with Christ—by grace you have been saved— and raised us up with him and seated us with him in the heavenly places in Christ Jesus" (Eph 2:4-6).
Luke 15:31-32 "And he said to him, 'Son, you are always with me, and all that is mine is yours.  It was fitting to celebrate and be glad, for this your brother was dead, and is alive; he was lost, and is found.'"
This may be the inspiration behind John Newton's song, "Amazing Grace."  We too were dead in our sins and lost as could be with absolutely no hope but like the Prodigal Father was looking for his son and when he saw him, ran out to greet him, embrace him, and shower him with kisses, so too does the Father pursue us (Luke 15:20).
Luke 15:9-10 "And when she has found it, she calls together her friends and neighbors, saying, 'Rejoice with me, for I have found the coin that I had lost.' Just so, I tell you, there is joy before the angels of God over one sinner who repents."
There is nothing better than to share the gospel with someone only to see them come to repentance and faith.  What joy there is to lead someone to saving faith in Christ but we're not the only ones to rejoice over this as all of heaven rejoices at even one, single sinner who repents.  That should be our joy too when we see someone saved.
John 14:26 "But the Helper, the Holy Spirit, whom the Father will send in my name, he will teach you all things and bring to your remembrance all that I have said to you."
I don't know about you but I need all the help I can get when I am studying Scripture and need the Holy Spirit to illuminate the Word of God to give it meaning.  The Spirit of God also helps me to recall verses when I need them, whether that's when I share the faith with someone or behind the pulpit.  Either way, God receives all the glory.
Luke 15:20 "And he arose and came to his father. But while he was still a long way off, his father saw him and felt compassion, and ran and embraced him and kissed him."
This is the moment of God's calling; when He sees us a "long way off" and separated from Him by our sins but at the moment we confess our sins, and put our trust in Christ, the father embraces us as one of His very own.  We were all prodigals at one time.
Isaiah 41:10 "Fear not, for I am with you; be not dismayed, for I am your God; I will strengthen you, I will help you, I will uphold you with my righteous right hand."
When we experience times in our lives when we have fear and are dismayed, either by circumstances or things we've brought on ourselves, God says don't fear, "for I am with you" so "do not be dismayed" for His is our God.  He is the one Who will strengthen you when you are weak and when you feel like falling, He will "uphold you with [His] righteous right hand."  The right hand is the hand of authority and strength so it's no coincidence that Isaiah mentions God's right hand.
Luke 15:4-5 "What man of you, having a hundred sheep, if he has lost one of them, does not leave the ninety-nine in the open country, and go after the one that is lost, until he finds it? And when he has found it, he lays it on his shoulders, rejoicing."
I remember getting lost in a honeycomb cave in Arkansas.  It was very frightening because one by one, my cousins' flashlights started dying out and we couldn't find our way out of the cave.  We ended up going in circles.  We were lost, hungry, tired, scared and all we could do is pray.  Jesus, as the Great Shepherd, seeks those sheep of His "in the open country" and He goes "after the one that is lost" and that was us at one point.  Then, when He finds us, He carries us over His shoulders and rejoices over the fact that we are lost no longer.
Conclusion
If you want to know more about what Jesus speaks about being lost, read Luke chapter 15. It is all about being lost and then being found, just like God found us. I would say it this way; He sought me, He caught me, He bought me, and He taught me what I ought to be. Jesus says to all who are lost, "Come to me, all who labor and are heavy laden, and I will give you rest. Take my yoke upon you, and learn from me, for I am gentle and lowly in heart, and you will find rest for your souls" (Matt 11:28-29).
Something else that might interest you: 5 Strong Prayers for the Lost
Resource – Scripture quotations are from The Holy Bible, English Standard Version® (ESV®), copyright © 2001 by Crossway, a publishing ministry of Good News Publishers. Used by permission. All rights reserved.