There are many words that come to mind when we think of sin in the Bible.  Sometimes a topic of sin will take our minds to the "Seven Deadly Sins."  This list is also called vices or cardinal sins within the Catholic belief system.  One of these sins is the topic of this article today, namely, the sin of lust.  The word lust seems to have an underlying message of pleasing one's self.  It is often looking on something and having a passionate desire to have or obtain that thing or even person.  Sometimes this will be a sexual sin but not always.  We can lust on things that are not necessarily sexual but many times lust does involve sexual idolatry.  Consider these verses about lust and sexual immorality.
Matthew 5:28 "But I say to you that everyone who looks at a woman with lustful intent has already committed adultery with her in his heart."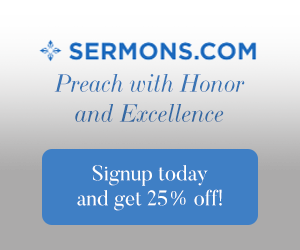 Bible Verses Containing the Word Lust
Numbers 15:39 And it shall be a tassel for you to look at and remember all the commandments of the LORD, to do them, not to follow after your own heart and your own eyes, which you are inclined to whore after.
Proverbs 6:25  Do not desire her beauty in your heart, and do not let her capture you with her eyelashes;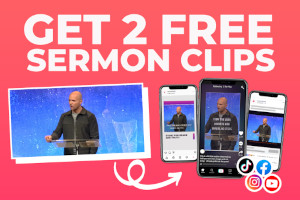 Romans 1:26  For this reason God gave them up to dishonorable passions. For their women exchanged natural relations for those that are contrary to nature;
Galatians 5:16  But I say, walk by the Spirit, and you will not gratify the desires of the flesh.
1 Thessalonians 4:3-5 For this is the will of God, your sanctification: that you abstain from sexual immorality; that each one of you know how to control his own body in holiness and honor, not in the passion of lust like the Gentiles who do not know God;
1 Peter 1:14 As obedient children, do not be conformed to the passions of your former ignorance,
1 John 2:16 For all that is in the world—the desires of the flesh and the desires of the eyes and pride of life—is not from the Father but is from the world.
Scripture Passages About Sexual Immorality
1 Corinthians 6:18 Flee from sexual immorality. Every other sin a person commits is outside the body, but the sexually immoral person sins against his own body.
Galatians 5:19-21 Now the works of the flesh are evident: sexual immorality, impurity, sensuality, idolatry, sorcery, enmity, strife, jealousy, fits of anger, rivalries, dissensions, divisions, envy, drunkenness, orgies, and things like these. I warn you, as I warned you before, that those who do such things will not inherit the kingdom of God.
Colossians 3:5  Put to death therefore what is earthly in you: sexual immorality, impurity, passion, evil desire, and covetousness, which is idolatry.
Hebrews 13:4 Let marriage be held in honor among all, and let the marriage bed be undefiled, for God will judge the sexually immoral and adulterous.
Verses To Help Us Overcome Lust
Job 31:1 "I have made a covenant with my eyes; how then could I gaze at a virgin?"
1 Corinthians 10:13 No temptation has overtaken you that is not common to man.  God is faithful, and he will not let you be tempted beyond your ability, but with the temptation he will also provide the way of escape, that you may be able to endure it.
2 Corinthians 10:5 We destroy arguments and every lofty opinion raised against the knowledge of God, and take every thought captive to obey Christ,
James 1:12-16  Blessed is the man who remains steadfast under trial, for when he has stood the test he will receive the crown of life, which God has promised to those who love him. Let no one say when he is tempted, "I am being tempted by God," for God cannot be tempted with evil, and he himself tempts no one. But each person is tempted when he is lured and enticed by his own desire.  Then desire when it has conceived gives birth to sin, and sin when it is fully grown brings forth death.  Do not be deceived, my beloved brothers.
1 Peter 2:11 Beloved, I urge you as sojourners and exiles to abstain from the passions of the flesh,  which wage war against your soul.
I had a great role model in my life while growing up.  It was my father.  He was a great spiritual model for me to follow.  One lesson that he taught me I will never forget.  He was having a conversation during a Dallas Cowboy Football game with a friend that was not a believer.  I remember at one time during the football game the cameras panned down to the Cowboy cheerleaders.  This unbelieving man knew the Scripture passage that to look on someone with lust in your heart was like committing the act of immorality.  He was asking my dad about that in a quizzical way but my dad did not waver and explained Jesus words clearly.  I'm sure my father doesn't even remember this conversation but it was a lesson he taught me while I was about 10 years old.  Lust is clearly a sin against God and not a sin to laugh about.  My prayer for you today is to flee immorality of all kinds and lust too and seek the help of the Holy Spirit to walk closer to God today.
Take a look at this related article that has some great tips.
Resource – The Holy Bible, English Standard Version "Scripture quotations are from The Holy Bible, English Standard Version® (ESV®), copyright © 2001 by Crossway, a publishing ministry of Good News Publishers. Used by permission. All rights reserved."