As humans we must provide our bodies with regular rest and sleep. It is essential to good health and well-being. Even God rested after creating all that is on earth. Take a look at my top 10 KJV Bible verses about sleeping and rest. Perhaps you know of some more verses? Feel free to share.
#10 Psalms 127:2 – It is vain for you to rise up early, to sit up late, to eat the bread of sorrows: for so he giveth his beloved sleep.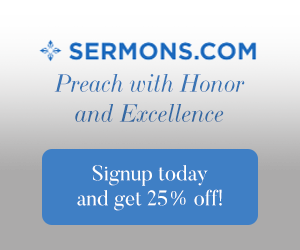 While it might seem so, this verse is not saying that it is not good to rise up early or to sit up late. But instead it is saying that if the reason that you are doing it is to "eat the bread of sorrows" or consume your day with the cares of the world, then you ought not to do it. Instead, when you rise up and before you lay down to sleep spend some time with the Lord. He will bless you with sleep when you take time for Him.
#9 Psalms 37:7 – Rest in the LORD, and wait patiently for him: fret not thyself because of him who prospereth in his way, because of the man who bringeth wicked devices to pass.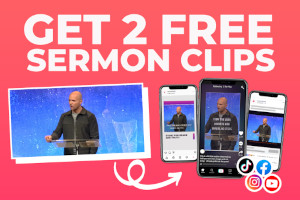 Again, why grumble, murmur or worry about what wicked people in the world gain? When we wait patiently for what the LORD has for us we will be more at ease and restful. Put your trust n Him, He will do what He promises to do.
#8 Genesis 2:3 – And God blessed the seventh day, and sanctified it: because that in it he had rested from all his work which God created and made.
Rest is necessary. God gave us the example Himself. It is important not only to take time to rest, but we also need to remember all that God has done for us. We should take one day a week to spend time with Him and His people and to rest from the work week. He sanctified a day for this. That means He set a day aside to rest. We should follow in that.
#7 Psalm 121:1-4 – I will lift up mine eyes unto the hills, From whence cometh my help. My help cometh from the LORD, Which made heaven and earth.  He will not suffer thy foot to be moved: He that keepeth thee will not slumber.  Behold, he that keepeth Israel shall neither slumber nor sleep.
Though the Lord rested on that seventh day, He is always aware of your need of Him. He is our help in time of need. When I read this passage I am often reminded of the Bible story when Elijah challenged the people who could not decide whether to follow the Lord God or the god Baal. Elijah was the only remaining prophet of the Lord God and Baal had 450 prophets. Finally Elijah challenged them to make a burnt offering to their god Baal while he made a burnt offering to the Lord God. He said whichever God answered by fire would be The God. They agreed and called upon Baal but he did not answer. Elijah even teased then by saying "… Cry aloud: for he is a god; either he is talking, or he is pursuing, or he is in a journey, or peradventure he sleepeth, and must be awaked" (1 Kings 18:27). In the end it was only the Lord God who answered with fire, consuming even the water from the mote around the sacrifice to Baal.
Our God does not sleep; He sees all; He knows all; He is everywhere.
#6 Proverbs 3:24 – When thou liest down, thou shalt not be afraid: yea, thou shalt lie down, and thy sleep shall be sweet.
This is a sweet promise from the Lord. We all have those nights that we just cannot fall to sleep. In the context of this verse from Proverbs 3, Solomon is talking about the precepts and commandments of the Lord that we find in the Bible. This verse comes after he reminds the reader that the words of the Lord should be so well known that they actually take on parts of the body. For example, he says "let not them depart from thine eyes" and "they shall be life unto thy soul … grace to they neck". And "walk in thy way safely … and thy foot shall not stumble" (Proverbs 3:21-23).
Similarly, when we have the words of the Lord in our heart (perhaps because we read the Bible just before laying down to sleep) "thou shalt lie down, and thy sleep shall be sweet".
#5 Proverbs 6:9 – How long wilt thou sleep, O sluggard? when wilt thou arise out of thy sleep?
This verse speaks to the fact that we can sleep too much. Too much sleep allows us to become lazy and makes it so that the things that we should be doing do not get done. Just prior to this verse in Proverbs 6, the writer talks about how hard working even an ant is and later he says "So shall thy poverty come as one that travelleth, And thy want as an armed man." (Proverbs 6:11). This also goes to the concept that Paul speaks of in 2 Thessalonians 3:10 "For even when we were with you, this we commanded you, that if any would not work, neither should he eat."  So then, when you sleep too much you don't work and if you don't work neither should you eat.
#4 Matthew 8:24 – And, behold, there arose a great tempest in the sea, insomuch that the ship was covered with the waves: but he was asleep.
God does not sleep, however when Jesus lived as a man and dwelt among us on earth He had to do as we do, He had to sleep. The fact that He had to sleep shows that He was a man. The fact that the wind, waves and storm did not frighten Him awake shows that He knew His Father did not sleep nor slumber and that He was safe to sleep. Oh! That we could be so comfortable in the Father's arms.
#3 Jeremiah 6:16 – Thus saith the LORD, Stand ye in the ways, and see, and ask for the old paths, where is the good way, and walk therein, and ye shall find rest for your souls. But they said, We will not walk therein.
Sometimes people reject the rest that the Lord offers. In the case of what was historically happening in Jerusalem during this time, the Israelites were wicked in the sight of the Lord. They were choosing to do that which displeased the Lord and did not heed the Lord's warning of the coming desolation. When we choose to walk away from the Lord we should expect that rest will not come easily.
#2 Mark 6:31 – And he said unto them, Come ye yourselves apart into a desert place, and rest a while: for there were many coming and going, and they had no leisure so much as to eat.
Even the Lord's chosen disciples sometimes forgot to rest. The Bible warns that we can become weary in well doing. We need to remember that spending time away from ministry is necessary. Sometimes we just need to retreat "to a desert place, and rest a while".
#1 Hebrews 4:9-11 – There remaineth therefore a rest to the people of God. For he that is entered into his rest, he also hath ceased from his own works, as God did from his. Let us labour therefore to enter into that rest, lest any man fall after the same example of unbelief.
Of all the Bible has to say about rest, this is by far my most favorite passage. There is no more perfect rest than that which comes when you are in Christ. It is this passage in Scripture that I often point to when there is a disagreement as to which is the actual Sabbath day. It really is not about the day at all. It is about where our rest is, not when we rest. It is a bout knowing that we can enter into His perfect rest all because we believe in what He did for us.
Final Thoughts
I like my sleep and when I do not get proper rest I often become ill. Be sure to spend time daily in the word so that you can have "sweet sleep". His words are soothing to the soul and they are full of promises to those that diligently seek Him.
Take a look at this related article: Bible Verses About Rest
Resource – Scripture quotations are from The Holy Bible, King James Version