Truth is defined by one source as "sincerity in action, character, and utterance" [1]. Perhaps the most famous verse about truth in the Bible is what Jesus said "… I am the way, and the truth, and the life. No one comes to the Father except through me." (John 14:6) So Jesus is truth and Jesus is also the Word (John 1:1, 14).  As Christians we believe that every word in the Bible is true; this is the foundation upon which we live our lives. Knowing what the Bible says about truth and hiding God's word in our heart helps us to know when we are listening to the Voice of Truth. Here are twenty great scripture quotes about truth.
The Bible is the Word of Truth
Psalm 119:160 The sum of your word is truth, and every one of your righteous rules endures forever.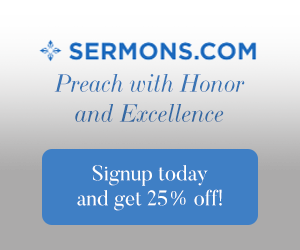 Daniel 10:21 But I will tell you what is inscribed in the book of truth: there is none who contends by my side against these except Michael, your prince.

John 17:17 Sanctify them in the truth; your word is truth.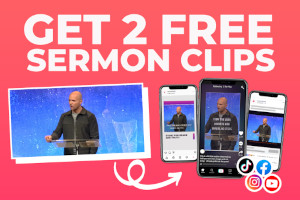 Ephesians 1:13-14 In him you also, when you heard the word of truth, the gospel of your salvation, and believed in him, were sealed with the promised Holy Spirit, who is the guarantee of our inheritance until we acquire possession of it, to the praise of his glory.

James 1:18 Of his own will he brought us forth by the word of truth, that we should be a kind of firstfruits of his creatures.
God Leads in Truth
Job 34:12 Of a truth, God will not do wickedly, and the Almighty will not pervert justice.

Psalm 25:5 Lead me in your truth and teach me, for you are the God of my salvation; for you I wait all the day long.

Psalm 43:3 Send out your light and your truth; let them lead me; let them bring me to your holy hill and to your dwelling!

Psalm 86:11 Teach me your way, O LORD, that I may walk in your truth; unite my heart to fear your name.

James 1:18 Of his own will he brought us forth by the word of truth, that we should be a kind of firstfruits of his creatures.

Jesus Teaches Truth; Jesus Is Truth



Matthew 22:16 And they sent their disciples to him, along with the Herodians, saying, "Teacher, we know that you are true and teach the way of God truthfully, and you do not care about anyone's opinion, for you are not swayed by appearances.

John 1:14 And the Word became flesh and dwelt among us, and we have seen his glory, glory as of the only Son from the Father, full of grace and truth.

John 1:17 For the law was given through Moses; grace and truth came through Jesus Christ.

John 8:31-32 … So Jesus said to the Jews who had believed in him, "If you abide in my word, you are truly my disciples, and you will know the truth, and the truth will set you free."

John 17:8 For I have given them the words that you gave me, and they have received them and have come to know in truth that I came from you; and they have believed that you sent me. (Jesus speaking)

Walking in and Speaking Truth
Psalm 15:1-2 O LORD, who shall sojourn in your tent? Who shall dwell on your holy hill? He who walks blamelessly and does what is right and speaks truth in his heart;

Zechariah 8:16 These are the things that you shall do: Speak the truth to one another; render in your gates judgments that are true and make for peace;

Ephesians 4:25 Therefore, having put away falsehood, let each one of you speak the truth with his neighbor, for we are members one of another.

1 John 1:8 If we say we have no sin, we deceive ourselves, and the truth is not in us.

1 John 3:18 Little children, let us not love in word or talk but in deed and in truth.
Christian Quotes About Truth
"Today not only in philosophy but in politics, government, and individual morality, our generation sees solutions in terms of synthesis and not absolutes. When this happens, truth, as people have always thought of truth, has died."  ~ Francis Schaeffer

"I believe that in the end the truth will conquer." ~ John Wycliffe

"Let us rejoice in the truth, wherever we find its lamp burning." ~ Albert Schweitzer

"Never let us be guilty of sacrificing any portion of truth on the altar of peace." ~ J. C. Ryle

"As a matter of honor, one man owes it to another to manifest the truth." ~ Thomas Aquinas
Do You Like to Read About Other Bible Topics?
If this article was helpful to you, please consider linking this article to your own blog or sharing this through the social buttons to the left. You might also find some of these other good Bible Verse articles helpful:
20 Bible Verses About Prayer–  The Bible says some amazing quotes about Prayer. Check out these Bible verses.
25 Bible Verses About Love– What does the Bible say about love? Check out these great scriptures and quotes.
10 Bible Verses About God's Promises–  Check out these powerful Bible verses on the promises of God.
Resources:
The Holy Bible, English Standard Version
"Scripture quotations are from The Holy Bible, English Standard Version® (ESV®), copyright © 2001 by Crossway, a publishing ministry of Good News Publishers. Used by permission. All rights reserved."
[1] Source: http://www.merriam-webster.com/dictionary/truth
www.youtube.com – " The Voice Of Truth"- Casting Crowns