I love the book of John!  I love it for many reasons, but here are two of them.  The first is that it is written by John, also known as "the disciple whom Jesus loved."  I love the intimacy that John and Jesus shared as brothers!  The second reason is for how the book starts in the first 5 verses.  It proclaims Jesus in a mighty way!  I'll start this article out with those 5 verses.  Here are 20 inspiring verses from the book of John in the order they appear in the book!
Jesus Is The Word
John 1:1-5 – "In the beginning was the Word, and the Word was with God, and the Word was God.  He was in the beginning with God.  All things were made through Him, and without Him was not anything made that was made.  In Him was life, and the life was the light of men.  The light shines in the darkness, and the darkness has NOT overcome it!"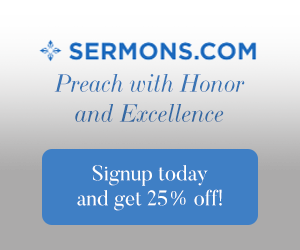 Death Cannot Hold Him
John 2:19 – "Jesus answered them, 'destroy this temple, and in three days I will raise it up.'"
–          Jesus was referring to His body as the temple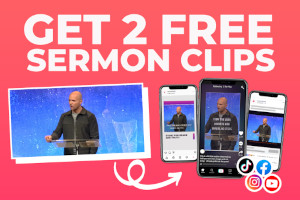 Jesus Is Life
John 3:16-17 – "For God so loved the world, that He gave His only Son, that whoever believes in Him should not perish but have eternal life.  For God did not send His Son into the world to condemn the world, but in order that the world might be saved through Him."
Jesus Gives Life
John 4:13-14 – "Jesus said to her, 'Everyone who drinks of this water (from the well) will be thirsty again.  The water that I will give him will become in him a spring of water welling up to eternal life.'"
Jesus Holds The Judgment
John 5:22 – "The Father judges no one, but has given all judgment to the Son."
Jesus Walked On Water!
John 6:19 – "When they had rowed about three or four miles, they saw Jesus walking on the sea and coming near the boat, and they were frightened."
Jesus Will Welcome You
John 6:37 – "All that the Father gives Me will come to Me, and whoever comes to Me I will never cast out."
Truth Sets You Free
John 8:31-32 – "So Jesus said to the Jews who had believed in Him, 'If you abide in My word, you are truly My disciples, and you will know the truth, and the truth will set you free."
Jesus The Good Shepherd
John 10:14 – "I am the good shepherd.  I know my own and my own know Me, just as the Father knows Me and I know the Father; and I lay down My life for the sheep."
Even Burial Clothes Obey Jesus
John 11:44 – "The man (Lazarus) who had died came out, his hands and feet bound with linen straps, and his face wrapped with a cloth.  Jesus said to them, 'Unbind him, and let him go.'"
Remain In The Light
John 12:46 – "I (Jesus) have come into the world as light, so that whoever believes in Me may not remain in darkness."
Peter's Passion
John 13:8-9 – "Peter said to Him, 'You shall never wash my feet.'  But Jesus answered him, 'If I do not wash you, you have no share with Me.' Simon Peter said to Him, 'Lord, not my feet only but also my hands and my head!'"
Love One Another
John 13:34-35 – "A new commandment I give to you, that you love one another: just as I have loved you, you also are to love one another.  By this all people will know that you are my disciples, if you have love for one another."
Jesus Is The Way
John 14:6 – "Jesus said to him, 'I am the way, and the truth, and the life.  No one comes to the Father except through Me."
Jesus Is Coming
John 14:18 – "I will not leave you as orphans; I will come to you."
The Holy Spirit
John 14:26 – "But the Helper, the Holy Spirit, whom the Father will send in My Name, He will teach you all things and bring to your remembrance all that I have said to you."
Greater Love
John 15:13 – "Greater love has no one than this, that someone lay down his life for his friends."
Again!  Jesus Is Coming!
John 16:22 – "So also you have sorrow now, but I will see you again, and your hearts will rejoice, and no one will take your joy from you."
Blessings On Us/After Resurrection
John 20:28-29 – "Thomas answered Him, 'My Lord and my God!'  Jesus said to him, 'Have you believed because you have seen Me?  Blessed are those who have not seen and yet have believed.'"
So Many Things
John 21:25 – "Now there are also many other things that Jesus did.  Were every one of them to be written, I suppose that the world itself could not contain the books that would be written."
Conclusion
I really like this last verse a bunch!  Do you ever ponder what other amazing miracles and teachings Jesus did while He was on earth?  We have an AWESOME Savior!  I hope you have enjoyed this list of 20 inspiring verses from John.  There are so many more and I would love to know some of your favorites in the comments below!  God bless you all as you continue to live a life worthy of the calling of God!
Related reading: Miracles of Jesus
Resource – Scripture quotations are from The Holy Bible, English Standard Version® (ESV®), copyright © 2001 by Crossway, a publishing ministry of Good News Publishers. Used by permission. All rights reserved.