Here are my top 7 Bible verses about bravery with commentary to follow.
Judges 21:10 "So the congregation sent 12,000 of their bravest men there and commanded them, "Go and strike the inhabitants of Jabesh-gilead with the edge of the sword."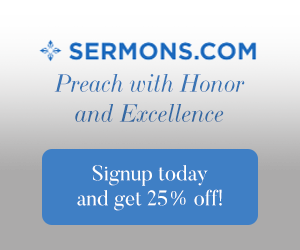 Today, churches are still in need of brave men and women in their congregations who will take the sword with them and go into all the world (Matt 28:19-20) but not against flesh and blood but to enter the harvest fields on behalf of the Lord's imperative command given in the Great Commission and the sword they use is the Word of God.  It does take brave souls because there will be resistance and they will be hated (Matt 10:22) as witnesses are entering enemy territory where Satan has blinded most of their minds from seeing the glorious light of the gospel of Jesus Christ (2 Cor 4:4).
Judges 7:3 "Now therefore proclaim in the ears of the people, saying, 'Whoever is fearful and trembling, let him return home and hurry away from Mount Gilead.' Then 22,000 of the people returned, and 10,000 remained."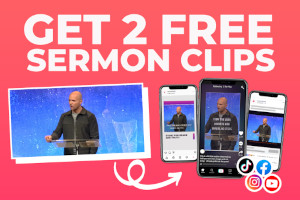 When Gideon was mustering the armies of Israel to go against the Midianites the Lord told Gideon to send everyone home who was not brave enough to face the enemy and 22,000 left, which was over 2/3 of the force. Why would God command those who feared to leave?  It's because fear is contagious and it could spread during the battle and they would fear the enemy more than trust in God and might cause the battle to be lost.
Joshua 1:9 "Have I not commanded you? Be strong and courageous. Do not be frightened, and do not be dismayed, for the Lord your God is with you wherever you go."
Here is one of the few places where God commands someone to be strong and fearless.  We have no reason to be frightened or be dismayed because the Mighty God is with us wherever we go.
Habakkuk 3:19 "God, the Lord, is my strength; he makes my feet like the deer's; he makes me tread on my high places. To the choirmaster: with stringed instruments."
The psalmist frequently refers to God giving him feet like the deer and that's high praise because it's his way of saying that his strength is from the Lord and like a deer, he can run swiftly to wherever the Lord sends him.  Habakkuk is praising God for His free gift of salvation and this gives him strength and so he writes "I will rejoice in the Lord; I will take joy in the God of my salvation" (Hab 3:18).
Psalm 27:14 "Wait for the Lord; be strong, and let your heart take courage; wait for the Lord!"
If we wait or are patiently waiting upon the Lord, we can be brave enough to take heart and be strong.  When we consider that the Lord is on our side and for us (Rom 8:31) why should we ever cower in fear over who could ever be against us?
Deuteronomy 31:6 "Be strong and courageous. Do not fear or be in dread of them, for it is the Lord your God who goes with you. He will not leave you or forsake you."
If we realize that just as God promised Joshua that He would go with him, He will also go with us, we can bravely face any obstacle for He is with us through all things, we therefore have no need to fear or dread anyone or anything as Paul wrote to the church at Rome "that neither death nor life, nor angels nor rulers, nor things present nor things to come, nor powers, nor height nor depth, nor anything else in all creation, will be able to separate us from the love of God in Christ Jesus our Lord" (Rom 8:38-39).  Since we cannot be separated from His love or from Him, why fear anything that comes our way?
Psalm 91:5-6 "You will not fear the terror of the night, nor the arrow that flies by day, nor the pestilence that stalks in darkness, nor the destruction that wastes at noonday."
I don't know about you but it is easy to fear; fear the future, fear financial problems, fear health issues, and fear relationship problems but God reassures His own children that we need not fear the terrors of night or the arrows that fly by during the day, not even the pestilence that stalks in the dark of night and even the destruction we see at high noon.  For some reason, it is much easier to fear at night when there is darkness, but that is because we don't remember that God never forsakes us and never leaves us (Heb 13:5) in both darkness and in day.
Conclusion
Truly the saved have no need to fear anything and can bravely face any obstacle or person or thing as Solomon wrote "The wicked flee when no one pursues, but the righteous are bold as a lion" (Prov 28:1).  Since God is on our side and He is with us wherever we go, why fear anything?  We can bravely face the future whether known or the unknown.
Related reading: Bible Verses About Courage
Resource – Scripture quotations are from The Holy Bible, English Standard Version® (ESV®), copyright © 2001 by Crossway, a publishing ministry of Good News Publishers. Used by permission. All rights reserved.