Have you taken time today to thank God for His mercy, kindness and grace? Are you thankful for all He has bestowed upon you? Here are some great KJV Bible verses about thankfulness.
Thankfulness Described
Psalm 116:17 I will offer to thee the sacrifice of thanksgiving, And will call upon the name of the LORD.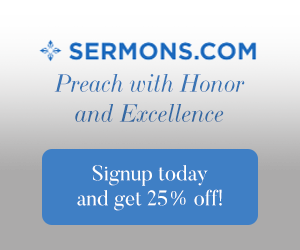 Ephesians 1:16 Cease not to give thanks for you, making mention of you in my prayers;
Ephesians 5:20 Giving thanks always for all things unto God and the Father in the name of our Lord Jesus Christ;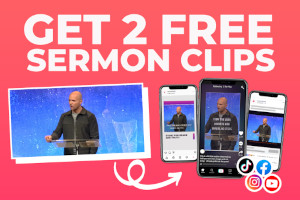 Philippians 1:3 I thank my God upon every remembrance of you,
1 Thessalonians 5:18 In every thing give thanks: for this is the will of God in Christ Jesus concerning you.
2 Thessalonians 2:13 But we are bound to give thanks alway to God for you, brethren beloved of the Lord, because God hath from the beginning chosen you to salvation through sanctification of the Spirit and belief of the truth:
Revelation 7:12 Saying, Amen: Blessing, and glory, and wisdom, and thanksgiving, and honour, and power, and might, be unto our God for ever and ever. Amen.

Examples of Unthankfulness and Ingratitude
Genesis 3:2-3 And the woman said unto the serpent, We may eat of the fruit of the trees of the garden: But of the fruit of the tree which is in the midst of the garden, God hath said, Ye shall not eat of it, neither shall ye touch it, lest ye die.
Genesis 40:23 Yet did not the chief butler remember Joseph, but forgat him.
Exodux 16:3 And the children of Israel said unto them, Would to God we had died by the hand of the LORD in the land of Egypt, when we sat by the flesh pots, and when we did eat bread to the full; for ye have brought us forth into this wilderness, to kill this whole assembly with hunger.
Deuteronomy 32:18 Of the Rock that begat thee thou art unmindful, and hast forgotten God that formed thee.
Judges 8:35 Neither shewed they kindness to the house of Jerubbaal, namely, Gideon, according to all the goodness which he had shewed unto Israel.
Luke 6:27 But I say unto you which hear, Love your enemies, do good to them which hate you, 35 But love ye your enemies, and do good, and lend, hoping for nothing again; and your reward shall be great, and ye shall be the children of the Highest: for he is kind unto the unthankful and to the evil.
Luke 17:15-18 And one of them, when he saw that he was healed, turned back, and with a loud voice glorified God, And fell down on his face at his feet, giving him thanks: and he was a Samaritan.  And Jesus answering said, Were there not ten cleansed? but where are the nine?There are not found that returned to give glory to God, save this stranger.
Romans 1:21 Because that, when they knew God, they glorified him not as God, neither were thankful; but became vain in their imaginations, and their foolish heart was darkened.
2 Timothy 3:1-5 This know also, that in the last days perilous times shall come.  For men shall be lovers of their own selves, covetous, boasters, proud, blasphemers, disobedient to parents, unthankful, unholy, Without natural affection, trucebreakers, false accusers, incontinent, fierce, despisers of those that are good, Traitors, heady, highminded, lovers of pleasures more than lovers of God; Having a form of godliness, but denying the power thereof: from such turn away.
Examples and Reasons to be Thankful
Daniel 2:23 I thank thee, and praise thee, O thou God of my fathers, Who hast given me wisdom and might, And hast made known unto me now what we desired of thee: For thou hast now made known unto us the king's matter.
John 6:11 And Jesus took the loaves; and when he had given thanks, he distributed to the disciples, and the disciples to them that were set down; and likewise of the fishes as much as they would.
John 11:41 Then they took away the stone from the place where the dead was laid. And Jesus lifted up his eyes, and said, Father, I thank thee that thou hast heard me.
1 Corinthians 11:24 And when he had given thanks, he brake it, and said, Take, eat: this is my body, which is broken for you: this do in remembrance of me.
1 Corinthians 15:57 But thanks be to God, which giveth us the victory through our Lord Jesus Christ.
2 Corinthians 9:15 Thanks be unto God for his unspeakable gift.
1 Thessalonians 1:2 We give thanks to God always for you all, making mention of you in our prayers
More about thankfulness: 5 Bibile Lessons About Being Thankful
Resource – Scripture quotations are from The Holy Bible, King James Version