There are various ways that theologians break down the concept of sanctification. Depending on who you read, you can find anywhere from 2 to 7 types of sanctification. Much of the differences are simply a matter of semantics. Personally I break it down to 2 major types of sanctification.
These two aspects, or types, of sanctification are positional sanctification and practical (or progressive) sanctification. Let's look at a brief explanation of the positional and practical aspects along with 10 great Bible verses about sanctification.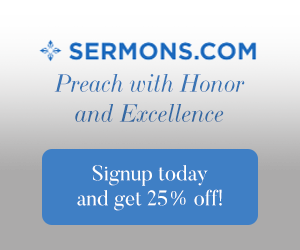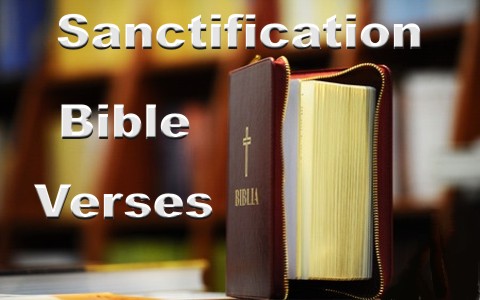 Positional Sanctification
The idea of positional sanctification is that at salvation we are completely forgiven. We have been sanctified in the sight of God because of the work of Jesus Christ in forgiving our sins. This goes hand-in-hand with justification. When God looks at a person who has accepted Christ as their savior, God sees a person completely justified—perfect—as if they had never sinned.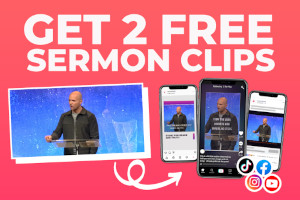 This does not mean that the Christian will never sin again while on this earth. That speaks to the practical aspect of sanctification. But positionally, this person is completely perfect in the sight of God and is as good as in the presence of God.
Here are some verses that talk about our position in Christ as being perfectly sanctified in the sight of God.
Romans 6:6 Knowing this, that our old man is crucified with him, that the body of sin might be destroyed, that henceforth we should not serve sin.
1 Corinthians 6:11 And such were some of you: but ye are washed, but ye are sanctified, but ye are justified in the name of the Lord Jesus, and by the Spirit of our God.
2 Corinthians 5:17 Therefore if any man be in Christ, he is a new creature: old things are passed away; behold, all things are become new.
2 Thessalonians 2:13 But we are bound to give thanks alway to God for you, brethren beloved of the Lord, because God hath from the beginning chosen you to salvation through sanctification of the Spirit and belief of the truth:
Hebrews 10:10 By the which will we are sanctified through the offering of the body of Jesus Christ once for all.
Practical Sanctification
When we speak of practical sanctification we are talking about the idea of how we actually live day to day. This is also known as progressive sanctification. The Bible speaks of spiritual growth, spiritual maturity and babes in Christ contrasted with being Christian soldiers and spiritually mature. The Bible even says that we should progress from desiring milk to eating meat. Each of these ideas is one of growth and maturity that comes with spending time with the Lord in a practical personal relationship with Him.
Here are some verses speaking about the progressive nature of our Christian lives as it relates to sanctification.
Romans 6:18 Being then made free from sin, ye became the servants of righteousness.
Romans 12:1, 2 I beseech you therefore, brethren, by the mercies of God, that ye present your bodies a living sacrifice, holy, acceptable unto God, which is your reasonable service. And be not conformed to this world: but be ye transformed by the renewing of your mind, that ye may prove what is that good, and acceptable, and perfect, will of God.
Galatians 2:20 I am crucified with Christ: nevertheless I live; yet not I, but Christ liveth in me: and the life which I now live in the flesh I live by the faith of the Son of God, who loved me, and gave himself for me.
1 Thessalonians 4:3 For this is the will of God, even your sanctification, that ye should abstain from fornication:
2 Peter 3:18 But grow in grace, and in the knowledge of our Lord and Saviour Jesus Christ. To him be glory both now and for ever. Amen.
Romans on Sanctification
The book of Romans is a beautiful book that illustrates positional and practical sanctification. The first several chapters are about salvation. Romans talks much about justification and positional sanctification in that section. Starting in chapter 12 there is a shift of focus in the book to one of practical sanctification—the way we should live now that we are justified. Of course there is an interweaving of these two concepts throughout the book, but if you will read the book of Romans with the concept of positional and practical sanctification in mind (with a split between the two between chapters 11 and 12) then it may make the book more understandable to you and help you understand the differences between these two concepts of sanctification.
If the whole book of Romans is too much to take in at once, let me encourage you to focus on Romans chapter 6. In this wonderful chapter you will see positional and practical sanctification interwoven beautifully. Paul speaks to how we are justified and positionally sanctified at salvation. Yet, he tells how that practically we must make choices to live as mature, holy people as we yield our lives to the Lord each day. That is practical sanctification.
May God richly bless you as you study His Word concerning sanctification.
Take a look at this related article: What is Sanctification?
Resource – Scripture quotations are from The Holy Bible, King James Version