The word risk makes us think negatively, but there are times when taking risks can be good. A more biblical way of talking about good risk is using the phrase "to step out in faith" and do something for the Lord. Let's look at both positive and negative risk-taking verses in the Bible.
Positive
2 Kings 7:4 "If we say, We will enter into the city, then the famine is in the city, and we shall die there: and if we sit still here, we die also. Now therefore come, and let us fall unto the host of the Syrians: if they save us alive, we shall live; and if they kill us, we shall but die."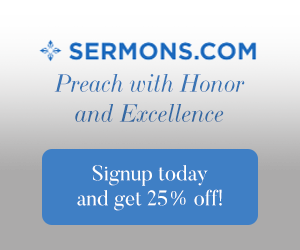 Proverbs 3:5, 6 "Trust in the Lord with all thine heart; and lean not unto thine own understanding. In all thy ways acknowledge him, and he shall direct thy paths."
Ecclesiastes 11:1-3 "Cast thy bread upon the waters: for thou shalt find it after many days. Give a portion to seven, and also to eight; for thou knowest not what evil shall be upon the earth. If the clouds be full of rain, they empty themselves upon the earth: and if the tree fall toward the south, or toward the north, in the place where the tree falleth, there it shall be."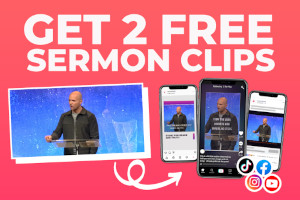 Ecclesiastes 11:4-6 "He that observeth the wind shall not sow; and he that regardeth the clouds shall not reap. As thou knowest not what is the way of the spirit, nor how the bones do grow in the womb of her that is with child: even so thou knowest not the works of God who maketh all. In the morning sow thy seed, and in the evening withhold not thine hand: for thou knowest not whether shall prosper, either this or that, or whether they both shall be alike good."
Matthew 6:34 "Take therefore no thought for the morrow: for the morrow shall take thought for the things of itself. Sufficient unto the day is the evil thereof."
Matthew 10:39 "He that findeth his life shall lose it: and he that loseth his life for my sake shall find it."
Matthew 14:28, 29 "And Peter answered him and said, Lord, if it be thou, bid me come unto thee on the water. And he said, Come. And when Peter was come down out of the ship, he walked on the water, to go to Jesus."
Mark 8:34, 35 "And when he had called the people unto him with his disciples also, he said unto them, Whosoever will come after me, let him deny himself, and take up his cross, and follow me. For whosoever will save his life shall lose it; but whosoever shall lose his life for my sake and the gospel's, the same shall save it."
Luke 12:39 "And this know, that if the goodman of the house had known what hour the thief would come, he would have watched, and not have suffered his house to be broken through."
Ephesians 5:15-17 "See then that ye walk circumspectly, not as fools, but as wise, Redeeming the time, because the days are evil. Wherefore be ye not unwise, but understanding what the will of the Lord is."
Hebrews 13:5, 6 "Let your conversation be without covetousness; and be content with such things as ye have: for he hath said, I will never leave thee, nor forsake thee. So that we may boldly say, The Lord is my helper, and I will not fear what man shall do unto me."
James 4:15 "For that ye ought to say, If the Lord will, we shall live, and do this, or that."
Negative
Proverbs 3:7 "Be not wise in thine own eyes: fear the Lord, and depart from evil."
Matthew 6:26, 27 "Behold the fowls of the air: for they sow not, neither do they reap, nor gather into barns; yet your heavenly Father feedeth them. Are ye not much better than they? Which of you by taking thought can add one cubit unto his stature?"
Matthew 10:38 "And he that taketh not his cross, and followeth after me, is not worthy of me."
Matthew 14:30, 31 "But when he saw the wind boisterous, he was afraid; and beginning to sink, he cried, saying, Lord, save me. And immediately Jesus stretched forth his hand, and caught him, and said unto him, O thou of little faith, wherefore didst thou doubt?"
Mark 8:36, 37 "For what shall it profit a man, if he shall gain the whole world, and lose his own soul? Or what shall a man give in exchange for his soul?"
Luke 12:40 "Be ye therefore ready also: for the Son of man cometh at an hour when ye think not."
Romans 8:31 "What shall we then say to these things? If God be for us, who can be against us?"
1 Timothy 6: 9, 10 "But they that will be rich fall into temptation and a snare, and into many foolish and hurtful lusts, which drown men in destruction and perdition. For the love of money is the root of all evil: which while some coveted after, they have erred from the faith, and pierced themselves through with many sorrows."
Hebrews 9:27 "And as it is appointed unto men once to die, but after this the judgment:"
James 4:13, 14 "Go to now, ye that say, To day or to morrow we will go into such a city, and continue there a year, and buy and sell, and get gain: Whereas ye know not what shall be on the morrow. For what is your life? It is even a vapour, that appeareth for a little time, and then vanisheth away."
Final Thoughts
I wanted to break these up into groups of verses for both positive and negative risk. I realize that it depends on how you are looking at a situation as to whether the verse is positive or negative. Either way, these verses should not be taken out of context and applied to whatever situation you want. You should study out what God's Word says about a particular subject or situation.
More about risk-taking: 5 Risks to Take for God Today
Resource – Scripture quotations are from The Holy Bible, King James Version