Pride and forms of the word pride are seen throughout the Bible. Here is a definition of pride both from the Hebrew and the Greek.
From the Hebrew (OT):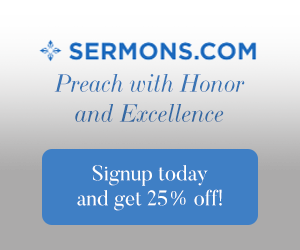 –       Various "ga'avah", "ge'eh", "gabah" and "rum" which mean majesty, pride haughtiness, exalted, highly exalted [1]
From the Greek (NT):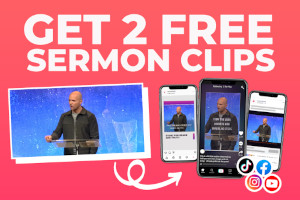 –       Various "hubris", "hubristic", "tuphow", and "phusiow" which mean excessive pride or self-confidence, arrogance, puffed up, conceited [1]
The opposite of pride is humility and the Bible says that God opposes the proud but gives grace to the humble (James 4:6). Everyone is offered grace but to accept it you must swallow your pride and admit that your thinking is wrong and God is right. Let's take a look at 20 other revealing Bible verses about pride.
Isaiah 2:11 The haughty looks of man shall be brought low, and the lofty pride of men shall be humbled, and the LORD alone will be exalted in that day.
Selfish pride is sin; it is the way of evil and the Lord hates it
2 Chronicles 26:16 In Jerusalem he [King Uzziah] made machines, invented by skillful men, to be on the towers and the corners, to shoot arrows and great stones. And his fame spread far, for he was marvelously helped, till he was strong. 16 But when he was strong, he grew proud, to his destruction. For he was unfaithful to the Lord his God and entered the temple of the Lord to burn incense on the altar of incense.
Psalms 10:3-4 For the wicked boasts of the desires of his soul, and the one greedy for gain curses and renounces the Lord.4 In the pride of his face the wicked does not seek him; all his thoughts are, "There is no God."
Psalms 59:12 For the sin of their mouths, the words of their lips, let them be trapped in their pride. For the cursing and lies that they utter

Proverbs 6:16-19 There are six things that the Lord hates, seven that are an abomination to him: 17  haughty eyes, a lying tongue, and hands that shed innocent blood,18  a heart that devises wicked plans, feet that make haste to run to evil,19  a false witness who breathes out lies, and one who sows discord among brothers.
Proverbs 8:13 The fear of the Lord is hatred of evil. Pride and arrogance and the way of evil and perverted speech I hate.
Satan is selfishly proud and uses pride to temp
Isaiah 14:12-14 "How you are fallen from heaven, O Day Star, son of Dawn! How you are cut down to the ground, you who laid the nations low! 13 You said in your heart, 'I will ascend to heaven; above the stars of God I will set my throne on high; I will sit on the mount of assembly in the far reaches of the north; 14 I will ascend above the heights of the clouds; I will make myself like the Most High.'

Matthew 4:8-9 Again, the devil took him to a very high mountain and showed him all the kingdoms of the world and their glory. 9 And he said to him, "All these I will give you, if you will fall down and worship me."
Some results of sinful pride; the Lord will discipline the proud
Pride caused leaders to be humbled and sometimes destroyed
2 Chronicles 32:25-26 But Hezekiah did not make return according to the benefit done to him, for his heart was proud. Therefore wrath came upon him and Judah and Jerusalem. 26 But Hezekiah humbled himself for the pride of his heart, both he and the inhabitants of Jerusalem, so that the wrath of the Lord did not come upon them in the days of Hezekiah.
Isaiah 10:12 When the Lord has finished all his work on Mount Zion and on Jerusalem, he will punish the speech of the arrogant heart of the king of Assyria and the boastful look in his eyes.

Luke 18:9-14 He also told this parable to some who trusted in themselves that they were righteous, and treated others with contempt: 10 "Two men went up into the temple to pray, one a Pharisee and the other a tax collector. 11 The Pharisee, standing by himself, prayed thus: 'God, I thank you that I am not like other men, extortioners, unjust, adulterers, or even like this tax collector. 12  I fast twice a week; I give tithes of all that I get.' 13 But the tax collector, standing far off, would not even lift up his eyes to heaven, but beat his breast, saying, 'God, be merciful to me, a sinner!' 14 I tell you, this man went down to his house justified, rather than the other. For everyone who exalts himself will be humbled, but the one who humbles himself will be exalted."

Acts 12:21-23 On an appointed day Herod put on his royal robes, took his seat upon the throne, and delivered an oration to them. 22 And the people were shouting, "The voice of a god, and not of a man!" 23 Immediately an angel of the Lord struck him down, because he did not give God the glory, and he was eaten by worms and breathed his last.

Pride caused the removal of good land and the fall of nations
Leviticus 26:18-20 And if in spite of this you will not listen to me, then I will discipline you again sevenfold for your sins, 19 and I will break the pride of your power, and I will make your heavens like iron and your earth like bronze. 20 And your strength shall be spent in vain, for your land shall not yield its increase, and the trees of the land shall not yield their fruit.

Isaiah 3:16-17 The Lord said: Because the daughters of Zion are haughty and walk with outstretched necks, glancing wantonly with their eyes, mincing along as they go,  tinkling with their feet,17 therefore the Lord will strike with a scab the heads of the daughters of Zion, and the Lord will lay bare their secret parts.

Zephaniah 3:11 "On that day you shall not be put to shame because of the deeds by which you have rebelled against me; for then I will remove from your midst your proudly exultant ones, and you shall no longer be haughty in my holy mountain.

Pride can be good
Isaiah 4:2 In that day the branch of the LORD shall be beautiful and glorious, and the fruit of the land shall be the pride and honor of the survivors of Israel.
2 Corinthians 5:12 We are not commending ourselves to you again but giving you cause to boast about us, so that you may be able to answer those who boast about outward appearance and not about what is in the heart.

2 Corinthians 7:2-4 Make room in your hearts for us. We have wronged no one, we have corrupted no one, we have taken advantage of no one. 3 I do not say this to condemn you, for I said before that you are in our hearts, to die together and to live together. 4 I am acting with great boldness toward you; I have great pride in you; I am filled with comfort. In all our affliction, I am overflowing with joy.

2 Corinthians 8:24 So give proof before the churches of your love and of our boasting about you to these men.

Galatians 6:4 But let each one test his own work, and then his reason to boast will be in himself alone and not in his neighbor.

Sources:
The Holy Bible, English Standard Version
"Scripture quotations are from The Holy Bible, English Standard Version® (ESV®), copyright © 2001 by Crossway, a publishing ministry of Good News Publishers. Used by permission. All rights reserved."
[1] http://www.believersweb.org/view.cfm?ID=36
 YouTube video: "Christ our Life" (Cry for Humility)