We live in a world that enjoys tearing people down. From reality TV shows to the coarse interactions on talk radio—there is a continual display of putting people down instead of building them up. The misuse of words and actions can bring destruction spiritually, emotionally, and physically.
However, it should never be said of those who follow Christ. The church is built on the foundation of Christ's love and continues to grow as we build up or edify other people with our words and actions. As followers of Christ, we are mandated by the Spirit of God to enlighten or improve the whole body of Jesus. Practice your gift of edification with the knowledge of the following top 8 Bible verses: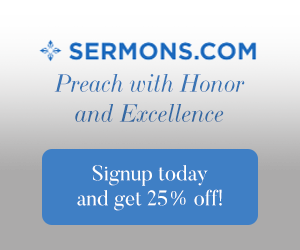 Edify with our sensitivity
"Therefore let us pursue the things which make for peace and the things by which one may edify another" (Romans 14:19).
The church is a mixture of the spiritually mature and those who are new to the faith. Some of us sense God's freedom to do things that others may feel a strong conviction to avoid. Choosing to be sensitive instead of judgmental within the body of Christ can be most edifying and will allow the church to continue to grow as outsiders sense our sincerity towards each other.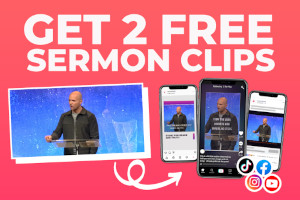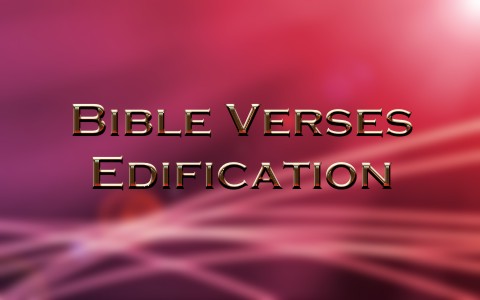 Edify with our unselfishness
"Let each of us please his neighbor for his good, leading to edification" (Romans 15:2).
It's easy to be selfish, we don't even have to think about it first to practice it. Yet we need to recognize the opportunities to practice selflessness towards others. The church is built up when we relieve our brother's or sister's burdens with our gifts of time, money, and energy.
Edify with our respect
"Therefore I write these things being absent, lest being present I should use sharpness, according to the authority which the Lord has given me for edification and not for destruction" (2 Corinthians 13:10).
There are times when we are stretched in our faith by the teachings of our church leaders. Godly pastors have been led by God to preach truth in sometimes difficult circumstances. As the body of Christ, we have the responsibility to edify our leaders and church by respecting and obeying the word of God as taught in authority.
Edify with our love
"Now concerning things offered to idols: We know that we all have knowledge. Knowledge puffs up, but love edifies" (1 Corinthians 8:1).
Nothing builds up the church more than the demonstrated love of Christ. As we love one another, we are encouraged to continue the faith in times of joy and difficulty. Our spirits are rejuvenated by the Holy Spirit when we sense and appreciate the love of God demonstrated through His people.
Edify with our gifts
"And He Himself gave some to be apostles, some prophets, some evangelists, and some pastors and teachers, for the equipping of the saints for the work of ministry, for the edifying of the body of Christ" (Ephesians 4:11-12).
God has poured out spiritual gifts on the church. As we come into the knowledge, application, and demonstration of our own individual spiritual gifts—we have the responsibility to help grow the church. Our gifts aren't meant for our own personal edification (although we can sense the edifying feeling of gratitude); rather, we are meant to use our gifts for others.
Edify with our hope
"So encourage each other and build each other up, just as you are already doing" (1 Thessalonians 5:11).
There are many times when under severe pressure, hope can seem elusive to the saints of God suffering under tremendous persecution. As believers, we have the ability to build them up in the faith with hope from God's word. By knowing and sharing the truths of Scripture, we can witness the power of God breaking the devil's grip of despair.
Edify with our testimony
"The church then had peace throughout Judea, Galilee, and Samaria, and it became stronger as the believers lived in the fear of the Lord. And with the encouragement of the Holy Spirit, it also grew in numbers" (Acts 9:31).
When the Lord intervenes in our lives, we should never keep it to ourselves. Sharing our testimony—both the good and bad parts of it—can strengthen those who have difficulty believing that God will do great things for them. Our truthful testimonies give others the ability to overcome fear, anxiety, and doubt.
Edify with our words
"But, speaking the truth in love, may grow up in all things into Him who is the head—Christ from whom the whole body, joined and knit together by what every joint supplies, according to the effective working by which every part does its share, causes growth of the body for the edifying of itself in love" (Ephesians 4:15-16).
The words we speak are so much powerful than many of us recognize. Our words can bring new life or death to any situation. By speaking the truth in love, we grant grace to the hearers so that they can push forward in this life when bombarded with overwhelmingly negative words both inwardly and outwardly.
Equipped to Edify
As believers, we are equipped by the Spirit of God to take up our cross and build up the church. We can resist our carnal nature by staying humble in the process of growing in the faith. Our Father longs to see His children help and edify one another for the building of Christ's kingdom.
Here are some more ideas: Love One Another
Resource – New International Version Bible, The Holy Bible, New International Version®, NIV® Copyright© 1973, 1978, 1984, 2011 by Biblca, Inc.™ Used by permission. All rights reserved worldwide.