Everyone has experienced fear at one time or another. Sometimes it is a healthy fear as in the case of if we encounter a lion that wants to eat us. But, some people live in a constant state of fear that is not related to a survival mechanism. This state of fear is one that is based on a perception that even non-threatening things can cause us harm. This being said, it is important that if we experience fear, that we look at it from God's perspective to deal with it effectively. Therefore, it is important to be familiar with key Bible passages about fear for counseling those who are struggling with fear.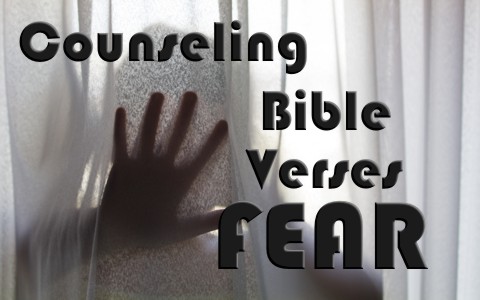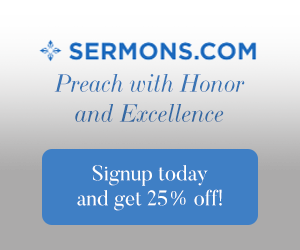 What does God say about dealing with fear?
When it comes to counseling people with fear, there are several key passages that should be considered. The first thing is to realize that fear is an emotion that is generated by our thinking. Therefore, fear is a state of mind. In certain situations, we might have a fear of being attacked by a bear. However, consider the fact that Daniel was cast into a den of lions, yet when the king hastily came to the den in the morning, Daniel responded excitedly how God had sent an angel to shut the mouths of the lions (Daniel 6). The fact that Daniel had obeyed God rather than an ungodly law set his heart toward trusting God in the situation instead of being gripped with fear.
Bible Verse and Passages About Fear
Other verses that illustrate trusting God to deliver us from fear are as follows: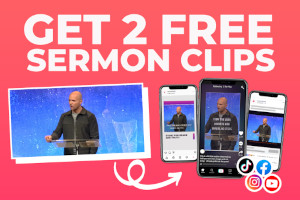 Yea, though I walk through the valley of the shadow of death, I will fear no evil: for thou art with me; thy rod and thy staff they comfort me. Psalm 23:4
The LORD is my light and my salvation; whom shall I fear? the LORD is the strength of my life; of whom shall I be afraid? Psalm 27:1
The fear of man bringeth a snare: but whoso putteth his trust in the LORD shall be safe. Proverbs 29:25
Say to them that are of a fearful heart, Be strong, fear not: behold, your God will come with vengeance, even God with a recompence; he will come and save you. Isaiah 35:4
Fear thou not; for I am with thee: be not dismayed; for I am thy God: I will strengthen thee; yea, I will help thee; yea, I will uphold thee with the right hand of my righteousness. Isaiah 41:10
Fear them not therefore: for there is nothing covered, that shall not be revealed; and hid, that shall not be known. What I tell you in darkness, that speak ye in light: and what ye hear in the ear, that preach ye upon the housetops. And fear not them which kill the body, but are not able to kill the soul: but rather fear him which is able to destroy both soul and body in hell. Are not two sparrows sold for a farthing? and one of them shall not fall on the ground without your Father. But the very hairs of your head are all numbered. Fear ye not therefore, ye are of more value than many sparrows. Matthew 10:26-31
For ye have not received the spirit of bondage again to fear; but ye have received the Spirit of adoption, whereby we cry, Abba, Father. The Spirit itself beareth witness with our spirit, that we are the children of God: Romans 8:15-16
For God hath not given us the spirit of fear; but of power, and of love, and of a sound mind.
2 Timothy 1:7
Let your conversation be without covetousness; and be content with such things as ye have: for he hath said, I will never leave thee, nor forsake thee. So that we may boldly say, The Lord is my helper, and I will not fear what man shall do unto me. Hebrews 13:5-6
When it comes to overcoming fear, the Bible also tells us that prayer and focusing our thoughts on the things of God will guard our thinking and take away fear. The following verses illustrate the same.
Likewise the Spirit also helpeth our infirmities: for we know not what we should pray for as we ought: but the Spirit itself maketh intercession for us with groanings which cannot be uttered. And he that searcheth the hearts knoweth what is the mind of the Spirit, because he maketh intercession for the saints according to the will of God. And we know that all things work together for good to them that love God, to them who are the called according to his purpose. Romans 8:26-28
Rejoice in the Lord alway: and again I say, Rejoice. Let your moderation be known unto all men. The Lord is at hand. Be careful for nothing; but in every thing by prayer and supplication with thanksgiving let your requests be made known unto God. And the peace of God, which passeth all understanding, shall keep your hearts and minds through Christ Jesus. Finally, brethren, whatsoever things are true, whatsoever things are honest, whatsoever things are just, whatsoever things are pure, whatsoever things are lovely, whatsoever things are of good report; if there be any virtue, and if there be any praise, think on these things. Those things, which ye have both learned, and received, and heard, and seen in me, do: and the God of peace shall be with you. Philippians 4:4-9
There is no fear in love; but perfect love casteth out fear: because fear hath torment. He that feareth is not made perfect in love. 1 John 4:18
Conclusion
Everyone has experienced fear at one time or another and although there is much more that can be mentioned, no matter what the situation, when we are confronted with fear, we can trust that God can give us peace and deliver us from fear.
Something else for you to read: Choose Fear
Resource – Scripture quotations are from The Holy Bible, King James Version