Guidance: you can take it or leave it; it can lead you in the right direction or lead you astray. That's why you need to look to the Truth for guidance, and then you will know you will not be sent off course. The Bible provides guidance by way of teaching, reproof, correction and training. Let's take a look at some Bible verses about Guidance.
2 Timothy 3:16-17 All Scripture is breathed out by God and profitable for teaching, for reproof, for correction, and for training in righteousness, 17 that the man of Godmay be complete, equipped for every good work.
Ask, Wait & Trust the Lord for Guidance
Genesis 18:14 " … Is anything too hard for the Lord? At the appointed time I will return to you, about this time next year, and Sarah shall have a son."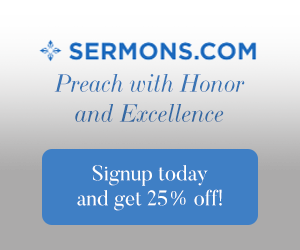 Ezra 8:21, 23 21 Then I proclaimed a fast there, at the river Ahava, that we might humble ourselves before our God, to seek from him a safe journey for ourselves, our children, and all our goods. 23So we fasted and implored our God for this, and he listened to our entreaty.

Psalms 25:5 Lead me in your truth and teach me, for you are the God of my salvation; for you I wait all the day long.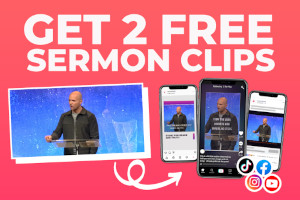 Psalms 32:8 I will instruct you and teach you in the way you should go; I will counsel you with my eye upon you.

Psalms 37:23-24 The steps of a man are established by the Lord, when he delights in his way; 24  though he fall, he shall not be cast headlong, for the Lord upholds his hand.

Proverbs 3:5-6 Trust in the Lord with all your heart, and do not lean on your own understanding.6 In all your ways acknowledge him, and he will make straight your paths.

Jeremiah 1:7-8 But the Lord said to me, "Do not say, 'I am only a youth'; for to all to whom I send you, you shall go, and whatever I command you, you shall speak.8  Do not be afraid of them, for I am with you to deliver you, declares the Lord."

Matthew 7:7 "Ask, and it will be given to you; seek, and you will find; knock, and it will be opened to you …"

James 1:5-8 If any of you lacks wisdom, let him ask God, who gives generously to all without reproach, and it will be given him. 6 But let him ask in faith, with no doubting, for the one who doubts is like a wave of the sea that is driven and tossed by the wind. 7 For that person must not suppose that he will receive anything from the Lord; 8  he is a double-minded man, unstable in all his ways.
Be Careful Who You Trust for Guidance
Leviticus 19:31 "Do not turn to mediums or necromancers; do not seek them out, and so make yourselves unclean by them: I am the Lord your God…"

1 Samuel 7:3 And Samuel said to all the house of Israel, "If you are returning to the Lord with all your heart, then put away the foreign gods and the Ashtaroth from among you and direct your heart to the Lord and serve him only, and he will deliver you out of the hand of the Philistines."

1 Chronicles 10:13-14 So Saul died for his breach of faith. He broke faith with the Lord in that he did not keep the command of the Lord, and also consulted a medium, seeking guidance. 14 He did not seek guidance from the Lord. Therefore the Lord put him to death and turned the kingdom over to David the son of Jesse.

Proverbs 11:14 Where there is no guidance, a people falls, but in an abundance of counselors there is safety.

Proverbs 14:12 There is a way that seems right to a man, but its end is the way to death.

Isaiah 30:19-22 For a people shall dwell in Zion, in Jerusalem; you shall weep no more. He will surely be gracious to you at the sound of your cry. As soon as he hears it, he answers you. 20 And though the Lord give you the bread of adversity and the water of affliction, yet your Teacher will not hide himself anymore, but your eyes shall see your Teacher. 21  And your ears shall hear a word behind you, saying, "This is the way, walk in it," when you turn to the right or when you turn to the left. 22 Then you will defile your carved idols overlaid with silver and your gold-plated metal images. You will scatter them as unclean things. You will say to them, "Be gone!"

1 John 4:1 Beloved, do not believe every spirit, but test the spirits to see whether they are from God, for many false prophets have gone out into the world.

1 Corinthians 1:25 For the foolishness of God is wiser than men, and the weakness of God is stronger than men.

Follow the Prompting of the Holy Spirit
Isaiah 11:2 And the Spirit of the Lord shall rest upon him, the Spirit of wisdom and understanding, the Spirit of counsel and might, the Spirit of knowledge and the fear of the Lord.

John 14:26 But the Helper, the Holy Spirit, whom the Father will send in my name, he will teach you all things and bring to your remembrance all that I have said to you.

Romans 8:26 Likewise the Spirit helps us in our weakness. For we do not know what to pray for as we ought, but the Spirit himself intercedes for us with groanings too deep for words.
Direct My Footsteps
I have memorized many, many scriptures by listening to them set to music. I hide the song in my heart and when a situation comes up I often recall the scripture as I learned it in the song. Don't forget to take some time to listen to the video up in the right of this page for the Psalm 32:8 scripture memory song by Integrity Music.
Sources:
The Holy Bible, English Standard Version
"Scripture quotations are from The Holy Bible, English Standard Version® (ESV®), copyright © 2001 by Crossway, a publishing ministry of Good News Publishers. Used by permission. All rights reserved."
YouTube video "God's Guidance" by Integrity Music