Phoenix Wilder And The Great Elephant Adventure – Movie Review
In theaters on April 16th
a one-night event only

Learn more & find a theater
You know those movies that renew your belief that there are still good people in the world? The ones that make you want to stand up and cheer when something goes right for a character you've become fully invested in during the short span of the movie? Think Remember the Titans, Rudy, or Homeward Bound. Stories that inspire us to be better people. Stories that remind us of the incredible power God has given us to do great things. Phoenix Wilder: And The Great Elephant Adventure is one of those movies. It's a powerful story about the incredible things one can accomplish if they are passionate, and a reminder that triumph can come through adversity, if we are willing to take some risks.
A Boy and an Elephant
The story begins with a pre-teen boy named Phoenix recalling through a dream, the moment he was told by police officers that his parents were dead. After he awakens, he is taken by what is likely a foster parent to the airport, to fly to Africa to live with his aunt and uncle. Losing parents and moving across the world would be enough adversity to make for a good story, but Phoenix goes through much more. He accompanies his uncle and several of his uncle's employees on a safari trip, where he eventually wanders off and is left behind. In the vast expanse of the plains of Africa, he is completely alone. His Aunt Sarah, Uncle Jack, and a full search party of Jack's employees begin to look for him, but he hides in a cave for the night, protecting himself from the unknown of the wilderness at night. While the search continues the next day, Phoenix encounters an elephant, trapped under a net that was clearly set to catch it. He is scared, but carefully cuts the elephant loose, realizing that poachers are behind the capture. Throughout the movie, Phoenix and the elephant become friends, and Phoenix is able to train the elephant to attack guns and poachers at his command, and to allow Phoenix to ride him. They journey together, both trying to find their families. This journey leads to much adversity, and many triumphs as well. Phoenix's persistence and compassion allowed him to accomplish something great for the elephant population in Africa, and teaches us the important lessons of putting others above ourselves, taking risks, and never giving up.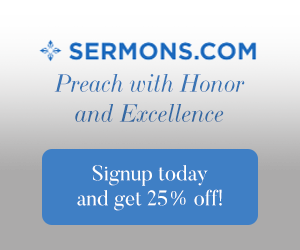 Risk-taking and Self-sacrifice
Once Phoenix realizes that his new elephant friend is being poached, he is quickly transformed from a scared boy in the wilderness, to someone on a mission to stop poaching and reunite his new elephant friend with his family. While he is still searching for his own family, his focus moves away from himself and his problems, to those of his new friend. He puts himself in danger to help the elephant. This young boy does something that many of us find difficult to do. We are so wrapped up in our own problems that we fail to take the opportunities we are given to help others. Phoenix becomes focused on helping the elephant, and in turn, the elephant offers a level of protection to him he would not have had on his own in the wilderness. He is helped through helping others. Many of the things that the pair encounters require risks to be taken. They are dealing with a ring of poachers, with vehicles and guns, and an army of man power. But they press on, taking risks and never giving up on stopping the poachers and reuniting the elephant with his family. Phoenix seems to rarely think about himself during his journey to save the elephants, even though he is still lost and alone. He is focused on helping his friend, focused on a cause he believes in, and he is willing to risk his own safety for someone else.
Creating Good out of Bad
Phoenix Wilder: And the Great Elephant Adventure is an exciting story with great scenery and videography, which will not only keep you glued to the screen, but teach you a few valuable lessons along the way. We learn about the power of love – both through the persistent search party looking for Phoenix, and through Phoenix and the elephant. We learn that good things can be found in bad circumstances if we are willing to look beyond our troubles to what God might be showing us, and to what He may be calling us to do. Phoenix had already been dealt a tough hand in life, and then being lost in the African wilderness piled his troubles on further. Many of us would give up, but he didn't. And through his tough circumstances, great things were accomplished. Finally, we learn that persistence, determination, and refusing to give up hope pays off in the end. All this from a boy and an elephant? Yes. Watch and see. You'll be glad you did.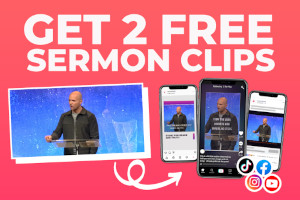 Remember, it's just a one-night event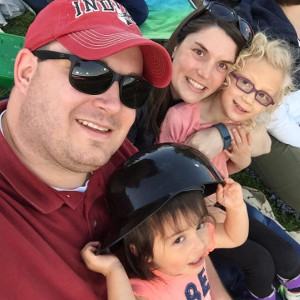 Julie McConnell
Julie is a life-long Hoosier, wife, and mother of two. When she is not working in her pharmacy, she spends her time with her husband and daughters in Indianapolis. She is a member of Geist Christian Church and enjoys playing outside with her girls, finding fun things to do in Indy, watching football, and reading bedtime stories.