Here are six Bible verses about the rapture.
1 Thessalonians 4:15 "For this we declare to you by a word from the Lord, that we who are alive, who are left until the coming of the Lord, will not precede those who have fallen asleep."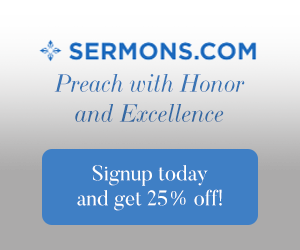 Part of the reason the Apostle Paul was writing to the church at Thessalonica was to reassure them that those who have died in the faith won't miss the kingdom because their bodies will rise and be joined with their spirits who are now with the Lord.  The dead will rise at the Lord's appearance and not miss out on eternal life, and so Paul writes, I "do not want you to be uninformed, brothers, about those who are asleep, that you may not grieve as others do who have no hope" (1 Thess 4:13). Those who have no hope, cannot hope for the resurrection unto eternal life.  Their hope is lost after death if they've never repented and trusted in Christ (Heb 9:27), but Jesus says "I am the resurrection and the life. Whoever believes in me, though he die, yet shall he live, and everyone who lives and believes in me shall never die. Do you believe this" (John 11:25-26)? I hope you answered yes, you do believe.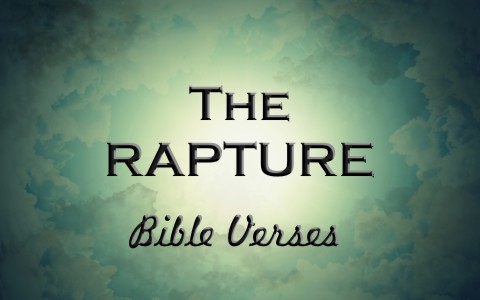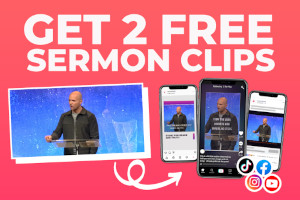 1 Thessalonians 4:16 "For the Lord himself will descend from heaven with a cry of command, with the voice of an archangel, and with the sound of the trumpet of God. And the dead in Christ will rise first."
Daniel 12 mentions a resurrection of the dead where he writes that "there shall be a time of trouble, such as never has been since there was a nation till that time. But at that time your people shall be delivered, everyone whose name shall be found written in the book. And many of those who sleep in the dust of the earth shall awake, some to everlasting life, and some to shame and everlasting contempt. And those who are wise shall shine like the brightness of the sky above; and those who turn many to righteousness, like the stars forever and ever"  (Dan 12:1b-3).  Paul does tell us that the dead rise first so we know that there is order to it.
Matthew 24:36 "But concerning that day and hour no one knows, not even the angels of heaven, nor the Son, but the Father only."
Jesus also said "But watch yourselves lest your hearts be weighed down with dissipation and drunkenness and cares of this life, and that day come upon you suddenly like a trap. For it will come upon all who dwell on the face of the whole earth. But stay awake at all times, praying that you may have strength to escape all these things that are going to take place, and to stand before the Son of Man" (Luke 21:34-36).  Both of these circumstances remind us that we don't know when the day or hour of His return will be, so we are to be ready at all times.  We must examine ourselves, confess our sins, and be ready at all times for His appearance because it's coming when no one will expect it; perhaps even us.  Jesus knows that the world can take its toll on us so He tells us to be "praying that you (and I) may have strength to escape all of these things."
1 Thessalonians 4:17 "Then we who are alive, who are left, will be caught up together with them in the clouds to meet the Lord in the air, and so we will always be with the Lord. Therefore encourage one another with these words."
This verse doesn't appear to be talking about those who were dead or the resurrection of the dead that we read about in the Old and New Testament.  This is a special group.  They are those who are alive when Christ returns and we meet with Him in the clouds but not just the clouds of heaven.  Being caught up and brought into the clouds could mean the Shekinah glory clouds?  If we are caught up in the air, but then the New Jerusalem will be coming down from heaven, (Rev 21:1-2), are we to be caught up to the New Jerusalem only to come down again? I don't really know. I do know that those of us who are alive at Christ's return will be with Him forever. That's more than enough for me.
1 Corinthians 15:52 "In a moment, in the twinkling of an eye, at the last trumpet. For the trumpet will sound, and the dead will be raised imperishable, and we shall be changed."
Is this the same trumpet that Paul wrote about in 1st Thessalonians (1 Thess 4)?  It still gives the right order where Paul writes that "the dead will be raise imperishable" and then "we shall be changed."  He does say "We shall not all sleep, but we shall all be changed" (1 Cor 15:51) and almost instantly.  By Paul's reference "we shall not all sleep" means some of us will be alive when Christ returns.  Sleep is understood in the context of 1st Corinthians 15 to mean dead.
Matthew 24:30-31 "Then will appear in heaven the sign of the Son of Man, and then all the tribes of the earth will mourn, and they will see the Son of Man coming on the clouds of heaven with power and great glory.  And he will send out his angels with a loud trumpet call, and they will gather his elect from the four winds, from one end of heaven to the other."
Either way, when Jesus returns, He will gather up those who are His own that are still alive at His return but we'll not precede those who are raised first and presented to the Lord (1 Thess 4:15) because to be absent from the body is to be in the presence of the Lord (2 Cor 5:8).  This is all that matters to the believer, either dead or alive; to be in the presence of the Lord because any place where Jesus is at is heaven to me.
Conclusion
We all have differences of opinion on the rapture just like we do the tribulation and the time of the rapture or whether there's a rapture at all but that doesn't mean we divide over things that are not essential to our salvation and our commands from God.  Instead of focusing on the rapture, let us focus on Christ or we'll sink like Peter did in the stormy seas because he took His eyes off Christ.  May we all be ready for His return at any given moment, or as the Apostle John wrote, "so that when he appears we may have confidence and not shrink from him in shame at his coming" (1 John 2:28).
Something more to read about the rapture: What is the Rapture?
Resource – Scripture quotations are from The Holy Bible, English Standard Version® (ESV®), copyright © 2001 by Crossway, a publishing ministry of Good News Publishers. Used by permission. All rights reserved.