Proverbs 1:5 – "Let the wise hear and increase in learning, and the one who understands obtain guidance."
Finances are one of the biggest hurdles that all of us face in life.  It's no wonder that this was the 2nd most talked about issue from Jesus.  Money has the power to push people into thinking that they are good.  "Why do I need God?  I'm financially sound.  I can provide everything I need for me and my family."  The problem is they may be financially sound and spiritually dead.  The same thing can go on the other end of the spectrum for people that are in financial chaos.  "Why do I need God?  He isn't providing for me anyways.  He must be a lie."  The problem here is that they are still relying on material things to be happy and not on the Creator who made them.
Here are 6 Bible scriptures for financial troubles that I pray will keep you grounded in your walk with the Lord!
Troubles Of The Rich
Matthew 19:24 – "Again I (Jesus) tell you, it is easier for a camel to go through the eye of a needle than for a rich person to enter the Kingdom of God."
The verse follows the passage of Jesus talking to a rich man who has lived a very good life.  He never committed murder, adultery, theft, false witness and many other things.  He only had one crutch: riches.  He refused to give up his wealth.  Money does something to man that nothing else does.  It gives him stability, but it is a false stability.  When we aren't relying on God for stability we are on very shaky ground.  Anything that we put as a priority before God is an idol.  And what did God say about this?  "You shall have NO other gods before Me." (Exodus 20:3)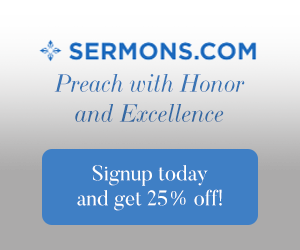 Tithing Issues
Proverbs 3:9-10 – "Honor the Lord with your wealth and with the firstfruits of all your produce; then your barns will be filled with plenty, and your vats will be bursting with wine."
I can attest to this in my own life.  Even right now I don't tithe on a regular basis.  It is one of the struggles I face.  And with this, I am dishonoring God.  According to this verse we honor God when we give back to Him what He has already given to us.  So, the contrary can be said that we dishonor Him when we don't give back to Him.  Think about that for a moment.  I know I am.  It's no wonder that I am financially struggling right now!  It's time for me to put this demon to rest and move forward!
Real Treasure
Matthew 6:21, 24 – "For where your treasure is, there your heart will be also.  No one can serve two masters, for either he will hate the one and love the other, or he will be devoted to one and despise the other.  You cannot serve God and money."
Could it be that you are in financial difficulty right now because of your allegiance to it?  More importantly is your reliance on money causing you to hate or despise the Lord?  This verse is clear.  If you serve money you "will hate" God.  If you are devoted to money you will "despise" God.  Whether you feel this or not, you cannot escape it.  You can tell right now where your treasure is because of the desires of your heart.  Are you laying up treasures here or in Heaven? (Matthew 6:19-20)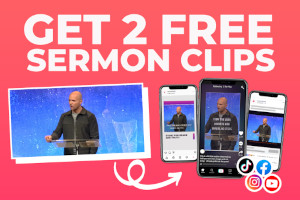 Anxiety
Matthew 6:33 – "But seek first the Kingdom of God and His righteousness, and all these things will be added to you."
Do you worry about clothing, food, your health or anything else that finances provide for?  God knows this already.  If you are anxious about these things, put your heart in the right place and give your worries to God.  "For the Gentiles seek after all these things, and your Heavenly Father knows that you need them all." (Matthew 6:32)  It may very well be that you are having troubles because your heart needs adjusting.  Go to God in prayer.  Give Him your concerns and trust that He will provide.
Mind Shift
Haggai 2:8 – "The silver is Mine; and the gold is Mine, declares the Lord of hosts."
Not one single penny you earn is yours.  It belongs to the Lord.  He has given you the means to earn your income.  I never really thought about this before, but our God is a VERY generous God.  Everything that we have belongs to Him and He lets us keep 90% of it!  Think about that!  Would you allow someone to take all of your resources only to give just 10% of them back to you?  No way!  This makes the tithe seem so little to me.  Maybe 10% isn't enough?  Maybe we could give more?  Your financial difficulties may be because of your state of mind.  Your money is not your own.  It belongs to the Lord.  Take some time to think about this and make proper steps to get this right.
Sometimes It's God
Job 1:12 – "And the Lord said to Satan, 'Behold, all that he (Job) has is in your hand.  Only against him do not stretch out your hand."
Job "was blameless and upright, one who feared God and turned away from evil." (Job 1:1)  You see, sometimes God allows Satan to attack us financially even when we are managing our finances the way God wants us to.  These times are trial grounds and we need to know that God has us and will deliver us out of the trials in His time.  If this is your situation, stay connected with God.  He will deliver you out of Satan's attempts to sway you away from Himself.
Conclusion
If you are struggling right now financially I hope these verses have helped you to understand where your troubles may be coming from.  God loves you and only wants what is best for you.  Go to God in prayer today and talk to Him about your situation.  He will listen!  May God bless you all as you continue to live a life worthy of the calling!
Another Reading: Call on God for Help in Desperate Times
Resource – "Scripture quotations are from The Holy Bible, English Standard Version® (ESV®), copyright © 2001 by Crossway, a publishing ministry of Good News Publishers. Used by permission. All rights reserved."