God loves us, every believer knows this. Even though it is a truth that we have come to count on, sometimes it is good to see it in His own words. Here are some of my favorite KJV Bible verses on how He loves us.
1 John 4:16 " And we have known and believed the love that God hath to us. God is love; and he that dwelleth in love dwelleth in God, and God in him."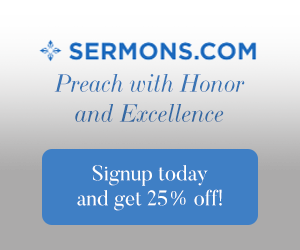 No Fear in Love
Psalms 118:6 – The LORD is on my side; I will not fear: what can man do unto me?
Isaiah 41:10 – Fear thou not; for I am with thee: be not dismayed; for I am thy God: I will strengthen thee; yea, I will help thee; yea, I will uphold thee with the right hand of my righteousness.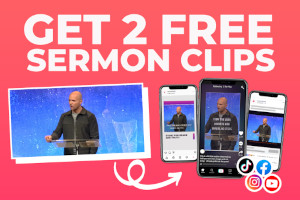 Romans 8:31 – What shall we then say to these things? If God be for us, who can be against us?
1 John 4:18 There is no fear in love; but perfect love casteth out fear: because fear hath torment. He that feareth is not made perfect in love.

His Love is Great & Everlasting
Psalms 103:8 – The LORD is merciful and gracious, slow to anger, and plenteous in mercy.
Isaiah 49:15 – Can a woman forget her sucking child, that she should not have compassion on the son of her womb? yea, they may forget, yet will I not forget thee.
Jeremiah 31:3 – The LORD hath appeared of old unto me, saying, Yea, I have loved thee with an everlasting love: therefore with lovingkindness have I drawn thee.
Romans 8:35–39 Who shall separate us from the love of Christ? shall tribulation, or distress, or persecution, or famine, or nakedness, or peril, or sword? As it is written, For thy sake we are killed all the day long; we are accounted as sheep for the slaughter. Nay, in all these things we are more than conquerors through him that loved us. For I am persuaded, that neither death, nor life, nor angels, nor principalities, nor powers, nor things present, nor things to come, Nor height, nor depth, nor any other creature, shall be able to separate us from the love of God, which is in Christ Jesus our Lord.
1 John 4:19 – We love him, because he first loved us.
His Gifts Prove His Love
Psalms 127:3 – Lo, children are an heritage of the LORD: and the fruit of the womb is his reward.
John 3:16 – For God so loved the world, that he gave his only begotten Son, that whosoever believeth in him should not perish, but have everlasting life.
John 15:13 – Greater love hath no man than this, that a man lay down his life for his friends.
Romans 5:8 – But God commendeth his love toward us, in that, while we were yet sinners, Christ died for us.
Ephesians 2:8 – For by grace are ye saved through faith; and that not of yourselves: it is the gift of God:
1 John 4:9-10 – In this was manifested the love of God toward us, because that God sent his only begotten Son into the world, that we might live through him. Herein is love, not that we loved God, but that he loved us, and sent his Son to be the propitiation for our sins.
Yes! Jesus Love Me
Isaiah 53:5 – But he was wounded for our transgressions, he was bruised for our iniquities: the chastisement of our peace was upon him; and with his stripes we are healed.
John 15:9 – As the Father hath loved me, so have I loved you: continue ye in my love.
Galatians 2:20 – I am crucified with Christ: nevertheless I live; yet not I, but Christ liveth in me: and the life which I now live in the flesh I live by the faith of the Son of God, who loved me, and gave himself for me.
1 John 3:16 – Hereby perceive we the love of God, because he laid down his life for us: and we ought to lay down our lives for the brethren.
Final Thoughts
His love is perfect and knowing this helps us on our journey. I hope that you have found at least one verse here that has lifted your spirits today. Share this post with others so they can see in God's own words how He loves us.
More about love: How is God's Love Different?
Resource – Scripture quotations are from The Holy Bible, King James Version