No matter where we are in our Christian walk, we will make mistakes. We will say, do, or think things that we shouldn't. Part of the spiritual growth of a believer is accepting that we will never be perfect because only Jesus is perfect. We, on the other hand, are being perfected to be like Jesus. This means that we are a project in process—learning to be more faithful, giving, forgiving, and patient. Learn from the top 7 Bible verses about making mistakes:
#1) When I make a mistake, I immediately confess it
"If we confess our sins, he is faithful and just and will forgive us our sins and purify us from all unrighteousness" (1 John 1:9).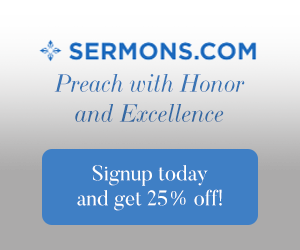 One of the biggest mistakes we can make as Christians is to downplay our own sinfulness. Sin no longer has reign over our lives; however, we still can choose sinful behavior. The grace of God doesn't give us more capacity to sin, rather it gives us the power to walk away from it. We must own up to our sinfulness in confession to God and to other mature believers if we are going to grow up spiritually.
#2) When I make a mistake, I recognize that everyone has sinned
"There is no difference between Jew and Gentile, for all have sinned and fall short of the glory of God" (Romans 3:23).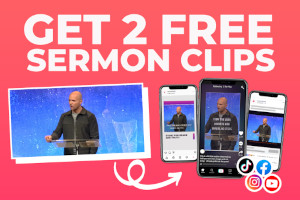 Only Jesus was born without sin, the rest of us were children of darkness until we came into the light of Christ. Our sinful nature will always draw us to fulfill the desires of the flesh, the temptations of Satan, and the longings of the world. Our remorse from sin must be tapered to conviction and not condemnation. We fall down occasionally just like other people and it can serve as a reminder for us to resist the urge of judging others when we ourselves have problems.
#3) When I make a mistake, I know that God will discipline me
"Those whom I love I rebuke and discipline. So be earnest and repent" (Revelation 3:19).
Nothing escapes the eyes of God—not the good nor the bad things we do. Our mistakes are not surprising or hidden from Him. Just as a good parent will take the time to discipline a wayward child, the Lord (the best parent of all time) will allow discipline to train us towards becoming more like Jesus and not to destroy us.
#4) When I make a mistake, I understand that God makes a way for me to escape
"No temptation has overtaken you except what is common to mankind. And God is faithful; he will not let you be tempted beyond what you can bear. But when you are tempted, he will also provide a way out so that you can endure it" (1 Corinthians 10:13).
For every temptation we may go through, God has an escape plan to keep us from doing it. Many times we miss the escape because we are consumed with filling our own desires. However, true repentance always brings us back to the place where we first chose to sin. We need this to reflect how we could've avoided it as to not repeat it.
#5) When I make a mistake, I accept God's grace for my weaknesses
"But he said to me, 'My grace is sufficient for you, for my power is made perfect in weakness.' Therefore I will boast all the more gladly about my weaknesses, so that Christ's power may rest on me" (2 Corinthians 12:9).
God isn't in heaven wringing His hands when we make mistakes. He saw it coming even before we were born. The Lord makes provision for us through His grace when we mess things up. His grace provides us with the strength, peace, knowledge, and desire to deal with our weaknesses and strive towards a victorious life in Christ.
#6) When I make a mistake, I realize that God can turn it for my good
"And we know that in all things God works for the good of those who love him, who have been called according to his purpose" (Romans 8:28).
The Lord is in control even we are not. He is the master Orchestrator of life for the believer and the unbeliever. When we've made mistakes, He can turn around the most desperate of situations into something beautiful and meaningful. Our God loves us and He is able to make all grace abound towards us to turn our evil into good.
#7) When I make a mistake, I must strengthen others
"But I have prayed for you, Simon, that your faith may not fail. And when you have turned back, strengthen your brothers" (Luke 22:32).
One of the greatest opportunities we have as believers is to help other people avoid our mistakes. However, this will require wisdom and transparency that may make us feel uncomfortable at first. Many people will be better equipped to make good decisions when they understand the consequences and costs of our mistakes.
Don't Stop at the Mistake!
God uses our mistakes or sins to help us grow up spiritually. Through the gift of the Holy Spirit we are convicted of our sins, not condemned. Satan brings condemnation with regret, shame, and guilt. However through Christ we can be forgiven and restored back to right relationship with Him as well others.
Have you read this article? Five Keys to Spiritual Growth for Your Family
Resource – New International Version Bible, The Holy Bible, New International Version®, NIV® Copyright© 1973, 1978, 1984, 2011 by Biblca, Inc.™ Used by permission. All rights reserved worldwide.