While divorce is shockingly prevalent in our generation—the pain, discouragement, and abandonment of it still hurts. Many people who are divorced didn't plan for it or even expect it to ever come to their marriage. In spite of the fact that God hates divorce, it happened in Moses' day, Jesus' day, and our day as well. As believers you must fall into the arms of Jesus Christ through the comfort of His word to cope with a divorce. Allow these 7 good Bible verses to speak to your heart during this difficult season:
There is hope
"Why, my soul, are you downcast? Why so disturbed within me? Put your hope in God, for I will yet praise him, my Savior and my God" (Psalm 42:5).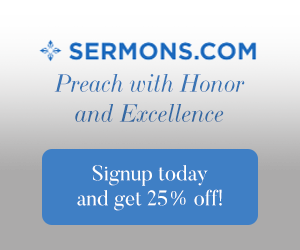 One of the first and most dominant emotions to struggle with in a divorce is utter hopelessness. You've made a covenant with God and your spouse in the midst of family and friends to never part—and yet here you are. Discouragement is Satan's main weapon against believers in this difficult time. However, there is hope and grace in Christ to make it through the pain of divorce. Put your hope in God to take care of you spiritually, emotionally, and physically.
There is peace
"You will keep in perfect peace those whose minds are steadfast, because they trust in you" (Isaiah 26:3).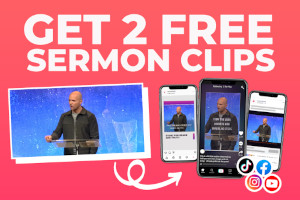 In the chaos and calamity of divorce, peace will often feel far away. Yet by trusting in the Lord rather than how you feel brings peace in the midst of stormy days. When you wake up every day with your mind set on God's goodness—He will get you through it with His perfect peace. It's not a one stop shop with peace, it's an ongoing process of learning to trust in God's faithfulness through unknown territories of life.
There is joy
"For his anger lasts only a moment, but his favor lasts a lifetime; weeping may stay for the night, but rejoicing comes in the morning" (Psalm 30:5). 
It seems hard to believe that there can be joy through this devastating experience. Yet the Lord knows how to bring joy alive in your heart during this time. Your strength to get through this divorce will be rooted in the joy that comes from the Holy Spirit. While you can't take away the experience and disappointment of a divorce, through Christ the sting of it will eventually diminish in His presence of joy.
There is comfort
"My comfort in my suffering is this: Your promise preserves my life" (Psalm 119:50). 
In a divorce situation, loneliness can creep into your heart and mind. Yet it is possible to be alone and not lonely for those who seek their comfort from the Lord and not the empty promises of the world. The Lord has made many promises to those who love Him and He keeps every last one of them. Search for His promises in the Bible and cling to them all day and night to bring you the comfort you desire.
There is provision
"And my God will meet all your needs according to the riches of his glory in Christ Jesus" (Philippians 4:19). 
For many people divorce can bring financial disaster especially if you weren't the breadwinner of the family. You could find yourself suddenly having to make major financial decisions in a short period of time. These are days of seeking wisdom from God to lead you to the right people to help give direction with your finances and finding sustainable income. The Lord promises to meet all your needs and to not forsake you nor your family.
There is justice
"For we know him who said, 'It is mine to avenge; I will repay,' and again, 'The Lord will judge his people.' It is a dreadful thing to fall into the hands of the living God" (Hebrews 10:30-31). 
There can be great pain for those whose divorce stemmed out of adultery. It's difficult enough to figure out the needs of your family and your own personal needs; but to also struggle with the betrayal can be overwhelming. Yet if you intend to seek revenge instead of trusting God to repay—you will only end up a bitter and disappointed person. This is a time of casting all your cares on God in order to gain strength so you can forgive the adulterer.
There is a future
"'For I know the plans I have for you,' declares the Lord, 'plans to prosper you and not to harm you, plans to give you hope and a future'" (Jeremiah 29:11). 
Divorce will feel like it's the end of the world. In many ways, it is the end of a relationship and everything that was promised in it. Yet the Lord is above your divorce and is able to make all grace abound towards you to move forward in faith. Your future isn't limited or restricted because of a divorce; rather through Christ you have a calling and purpose to fulfill in spite of it.
Coping in Christ
You may feel that you will never get through this divorce. However, in Christ all things are possible and you can move past it towards God's purpose for your life. The Lord will never leave nor forsake you in the season of suffering. He will make His presence known to you when you seek after Him with all your heart, soul, and mind. You will move beyond just coping and begin to live victoriously in Christ.
Related reading for you: Bible Verses About Divorce
Resource – New International Version Bible, The Holy Bible, New International Version®, NIV® Copyright© 1973, 1978, 1984, 2011 by Biblca, Inc.™ Used by permission. All rights reserved worldwide.