For most couples there's a flurry of activity all the way up to the honeymoon. Afterwards the real work of marriage begins. God speaks to married couples together and individually in order for them to grow in their relationship. It's a great start to their marriage if they memorize key scriptures to help them along the way. Start with God's word today:
#1) "That is why a man leaves his father and mother and is united to his wife, and they become one flesh" (Genesis 2:24)
One of the hardest things for a young couple to give up—is running to mom or dad when there's a problem. There's nothing wrong with you as a couple to ask advice on certain things. However if you begin your marriage with calling on your parents every time there's a disagreement, it can cause a lot damage. Part of growing as a young couple is the challenge of working through your issues together.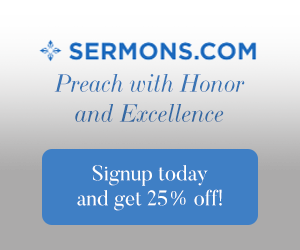 #2) "A person's wisdom yields patience; it is to one's glory to overlook an offense" (Proverbs 19:11)
After a few weeks of marriage, the reality of living with someone who is different from you becomes real. The weeks up to the wedding can mask underlying disagreements that you don't have time to deal with. However after a slow period of time, couples begin to recognize each other's faults with more clarity. Sometimes you must talk out issues—other times it may be best to let the insignificant irritants go. Patience is the key for being a wise couple.
#3) "Love never fails" (1 Corinthians 13:8)
In the course of your marriage, you may deal with a lot of failures in work, finances, health, or with other relationships. The most important aspect of your marriage is holding on to the unconditional love of Christ to get you through difficulties. Love is more than just a feeling, it's an action that can be driven through many efforts. Learning your newlywed's love language is just the beginning of your life together.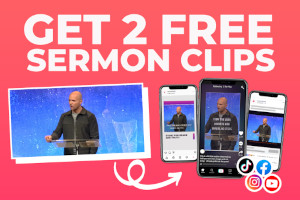 #4) "A wife of noble character is her husband's crown, but a disgraceful wife is like decay in his bones" (Proverbs 12:4)
Although our culture belittles the importance of character, the Bible highly esteems a wife who walks in it. Character is defined in a godly woman during the days of joy and hardship. Like a rich cream—it rises to the top—full of robust flavor and intensity. A husband who has the pleasure of a wife with noble character can rest in the confidence that she will be trustworthy and honorable in all she does.
#5) "The husband should fulfill his marital duty to his wife, and likewise the wife to her husband" (1 Corinthians 7:3)
A sexual relationship between newlyweds can be exciting, adventurous, and spiritual. The way a man is with a woman is a great mystery that signifies the union of Christ with His church. Your intimate times together early in the marriage can set the course for a lifetime of connection and memories. Newlyweds should always keep their sexual relationship vibrant with mutual respect, consistent communication, and freedom for openness.
#6) Enjoy life with your wife, whom you love, all the days of this meaningless life that God has given you under the sun—all your meaningless days" (Ecclesiastes 9:9)
Marriage is for one man and woman for a lifetime. This gives plenty of opportunity to enjoy each other as must as possible. Of course, there will be days of disagreements and/or anger; however as believers—this shouldn't define your marriage. Being filled with the Spirit of God gives access to a deeper joy that can be celebrated together even in the rough days. The joy of the Lord will renew your strength to carry the marriage through.
#7) "There is a time for everything, and a season for every activity under the heavens" (Ecclesiastes 3:1)
One of the most important keys to every successful marriage is understanding the different seasons. This newlywed time is precious and unique—it won't be exactly the same later in life. The responsibilities of raising a family, maintaining the budget, and serving in ministry will stretch your relationship. Yet stretching is good if it results in a deepening of your relationship with God. Enjoy this wonderful season of your marriage.
Newness of the Newlyweds
There's a beautiful glow in the newly married that is a gift from God. It's your opportunity to experience the joy of a spousal relationship that mirrors the love of Christ for His church. Your new marriage needs lots of time, tender love, and care in the Spirit. Meditate on the Scriptures above until they are a part of your regular thought life. You will never regret it as a new couple in Christ.
More key Scriptures: 20 Key Bible Verses to Memorize
Resource – New International Version Bible, The Holy Bible, New International Version®, NIV® Copyright© 1973, 1978, 1984, 2011 by Biblca, Inc.™ Used by permission. All rights reserved worldwide.