Thanksgiving Day is a time to reflect and be thankful for all that God has given us. There are many great Bible verses for Thanksgiving to reflect on. Although we mostly consider Thanksgiving Day to be something that is celebrated only in the United States of America, did you know other countries celebrate similar holidays and feasts? For example:
India celebrates harvest in various regions
Canada celebrates thanksgiving in October
The cornucopia is traced back to the ancient Greeks and Romans. It comes from Greek mythology and was said to be a "horn of plenty" that was given by the Greek god Zeus. The horn was believed to magically produce an endless supply of anything desired by the one who owns the horn.
The Chinese Festival of "Chung Ch'ui" — on this day many in China eat moon cakes (small yellow cakes) to celebrate the harvest moon
The Jewish feast of Sukkot is observed during the harvest season
Ancient Egyptians had a feast in honor of Min, the god of harvest and fertility
Lamas Day, was celebrated in the British Isles. On this day people would take a loaf of bread to church. The loaf was baked from the first harvest.
Harvest Festival is celebrated in the UK and as time goes on many of the American traditions and foods are added to celebration dinners.
Victory and Homeland Thanksgiving Day is celebrated in Croatia on August 5th. But rather than a thanksgiving holiday it is really a memorial to the day that the city of Knin was seized by the Croatian Army during the War of Independence.
Other countries such as Germany, Brazil, Ghana, Nigeria and Korea also have thanksgiving and/or harvest festivals

Let us not only be thankful one day a year but celebrate the greatness of our God with thanks everyday! This collection of Thanksgiving Bible Verses focus on reasons to praise our great God.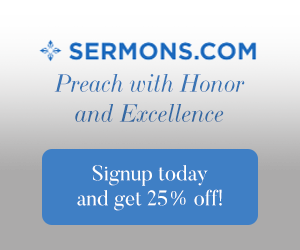 Featured Thanksgiving Verse:  Hebrews 12:28-29 Therefore, since we receive a kingdom which cannot be shaken, let us show gratitude, by which we may offer to God an acceptable service with reverence and awe; for our God is a consuming fire.
These Thanksgiving Bible Scripture Verses are great for reading before any prayer on thanksgiving day.
Singing Thanksgiving Scriptures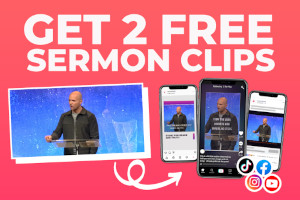 What better way to praise and show thankfulness to the Lord then through song. The book of Psalms has some great verses that highlight the worship of God through singing.  Do you have a favorite thanksgiving song? Life of Praise by Casting Crowns is a great one worship God with.
Psalm 28:7 –The LORD is my strength and my shield; My heart trusts in Him, and I am helped; Therefore my heart exults, And with my song I shall thank Him.
Psalm 69:30  I will praise the name of God with song, And shall magnify Him with thanksgiving.
Psalm 95:1-6 – O Come, let us sing for joy to the LORD; Let us shout joyfully to the rock of our salvation. Let us come before His presence with thanksgiving; Let us shout joyfully to Him with psalms. For the LORD is a great God, And a great King above all gods, In whose hand are the depths of the earth; The peaks of the mountains are His also. The sea is His, for it was He who made it; And His hands formed the dry land. Come, let us worship and bow down; Let us kneel before the LORD our Maker.
Powerful Thank You Bible Quotes

Exalt God for who He is. God has so many amazing attributes that we should focus on Glorifying Him for these.
For His Deeds
1 Chronicles 16:8 – Oh give thanks to the LORD, call upon His name; Make known His deeds among the peoples.
For His Power and Strength
Psalm 107:29-32 – He caused the storm to be still, So that the waves of the sea were hushed. Then they were glad because they were quiet; So He guided them to their desired haven. Let them give thanks to the LORD for His lovingkindness, And for His wonders to the sons of men! Let them extol Him also in the congregation of the people, And praise Him at the seat of the elders.
For His Foundation is Firm
Colossians 2:6-7  Therefore as you have received Christ Jesus the Lord, so walk in Him, having been firmly rooted and now being built up in Him and established in your faith, just as you were instructed, and overflowing with gratitude.
Speaking Praise Bible Passages

Being in constant communication with God throughout the day is a great way to show thankfulness and honor.
1 Chronicles 16:34 O give thanks to the LORD, for He is good; For His lovingkindness is everlasting.
Psalm 34:1  I will bless the LORD at all times; His praise shall continually be in my mouth.
Psalm 100:4  Enter His gates with thanksgiving, And His courts with praise. Give thanks to Him; bless His name.
Jonah 2:9  But I will sacrifice to You With the voice of thanksgiving.  That which I have vowed I will pay Salvation is from the LORD."
Ephesians 5:3-4  But immorality or any impurity or greed must not even be named among you, as is proper among saints; and there must be no filthiness and silly talk, or coarse jesting, which are not fitting, but rather giving of thanks.
Thankfulness Verses For Everything

No matter our situation we can be thankful for what God has done for us and for what He promises to do for us. Glorify Him in everything.
Colossians 3:15  And let the peace of Christ rule in your hearts, to which indeed you were called in one body; and be thankful.
1 Timothy 4:4-5 – For everything created by God is good, and nothing is to be rejected, if it is received with gratitude; for it is sanctified by means of the word of God and prayer.
1 Thessalonians 5:18  in everything give thanks; for this is God's will for you in Christ Jesus.
Christian Quotes On Thanksgiving:
"A sensible thanksgiving for mercies received is a mighty prayer in the Spirit of God. It prevails with Him unspeakably."  ~ John Bunyan
"We would worry less if we praised more. Thanksgiving is the enemy of discontent and dissatisfaction." ~ Harry Ironside
"That action is not warrantable which either fears to ask the divine blessing on its performance, or having succeeded, does not come withthanksgiving to God for its success." ~ Francis Quarles

"We ought to shout out our thanksgiving as if every war were over; as if there were no more big taxes; as if there were no sickness, no crime." ~ John R. Rice
"I preached on the righteousness of the law and the righteousness of faith. While I was speaking, several dropped down as dead and among the rest such a cry was heard of sinners groaning for the righteousness of faith that it almost drowned my voice. But many of these soon lifted up their heads with joy and broke out into thanksgiving, being assured they now had the desire of their soul – the forgiveness of their sins." ~ John Wesley
For What Are You Thankful or What are Your Country's Traditions?
How have you been blessed by the Lord? Or does your country celebrate a special day of Thanksgiving or a harvest festival? We would love to hear about it in the comments below.
Take a look at these other articles about Thanksgiving:
Sources:
"Scripture taken from the NEW AMERICAN STANDARD BIBLE®,
Copyright © 1960,1962,1963,1968,1971,1972,1973,1975,1977,1995
by The Lockman Foundation. Used by permission."