Here are seven good Bible verses about turning away from sin.
Luke 24:46-47 "Thus it is written, that the Christ should suffer and on the third day rise from the dead, and that repentance and forgiveness of sins should be proclaimed in his name to all nations, beginning from Jerusalem".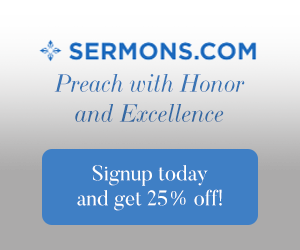 Does repentance mean "turning away from sin?" It may result in someone turning away from their sins but if we are turning from our sins, it is because of God's Spirit convicting us of our sins. The Spirit of God will make us run to the cross and cause us to humble ourselves and bring us to repentance, which God Himself grants (2 Tim 2:25). Repentance is not a superficial rending of our garments but a circumcision of the heart (Deut 10:12-22), and this means "to walk in all his ways, to love him, to serve the Lord your God with all your heart and with all your soul, and to keep the commandments and statutes of the Lord" (Deut 10:12b-13a). It's a choice and when we choose to trust in Christ, that's when the real battle begins (Rom 7), but it's good to be in the battle because if you're resisting the temptation to sin, you can see the evidence of the Holy Spirit working in you. Repentance and faith or belief is exactly what Jesus said the gospel was in beginning His ministry (Mark 1:15), and the very last thing He says to His disciples is they are to preach Jesus' suffering, death, and resurrection and that repentance and the forgiveness of sins be preached. That's our duty as well.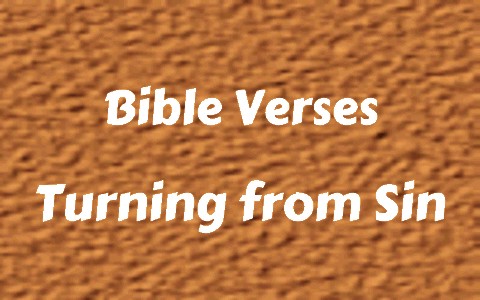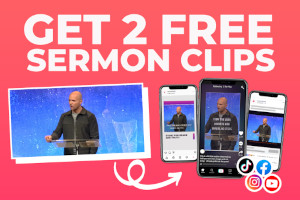 1 Corinthians 10:13 "No temptation has overtaken you that is not common to man. God is faithful, and he will not let you be tempted beyond your ability, but with the temptation he will also provide the way of escape, that you may be able to endure it."
The Apostle Paul doesn't want us to be surprised by temptations, trials, or tribulations. We know that we're not alone and our sin is not unique to human history. For one thing, every one of us falls short of the holiness of God (Rom 3:23), we not even one of us are good in ourselves (Rom 3:10-12) so just know that you and your brothers and sisters in Christ are fighting with you but this promise is that there won't be any temptation so hard to resist that God won't provide a way out of it. The Greek word used for "temptation" is "peirasmos" and it is not so much about being tempted to sin but being exposed to "an experiment, a trial," or "a proving" and that might be just it! The more we resist temptation and run from it when necessary, the more we are "able to endure it."
1 John 3:6-7 "No one who abides in him keeps on sinning; no one who keeps on sinning has either seen him or known him. Little children, let no one deceive you. Whoever practices righteousness is righteous, as he is righteous."
That's a great way to examine yourself to see if you're in the faith but also a way to see if someone may simply be professing Christ but not living like Christ. The Apostle John's point is "Whoever makes a practice of sinning is of the devil, for the devil has been sinning from the beginning" (1 John 3:8a). John makes it easy to see who is really a Christian and one who is not by seeing the fruit of that person's life and he adds, "No one born of God makes a practice of sinning, for God's seed abides in him, and he cannot keep on sinning because he has been born of God. By this it is evident who are the children of God, and who are the children of the devil: whoever does not practice righteousness is not of God, nor is the one who does not love his brother" (1 John 3:9-10).
2 Peter 3:9 "The Lord is not slow to fulfill his promise as some count slowness, but is patient toward you, not wishing that any should perish, but that all should reach repentance."
Think back to the time before you were saved? You were still an enemy of God (Rom 5:8) and ungodly to say the least, but "at the right time Christ died for the ungodly" (Rom 5:6b). What time was that for you? I sometimes think, "What would have happened if I wasn't saved when Christ came back?" It makes me very thankful and grateful. For me, and hopefully for you, Jesus came "at the right time" to die for us, the ungodly. God was slow and patient with me and didn't want me to perish. God gave us time to repent and place our faith in Jesus Christ so why not witness and pray that they might be saved.
Matthew 6:13 "And lead us not into temptation, but deliver us from evil."
I find it interesting that the disciples never asked Jesus how to preach, how to heal, or how to walk on water. The one thing they did ask to learn was how to pray. They must have seen the intensity and frequency of Jesus' prayer life (Luke 11:1a), His intimate connection and relationship with the Father, and saw the very power of God in Him, so they came up to Jesus and said "Lord, teach us to pray" (Luke 11:1c). One of the end points was to help us avoid temptation and deliver us from evil or actually, "the evil one" meaning Satan and certainly his demons.
James 4:7 "Submit yourselves therefore to God. Resist the devil, and he will flee from you."
The first point I see in this is to submit to God because if someone's not yet submitted to God, they really can't resist the devil and he won't flee you; he may hound you in fact. Remember that Satan accuses us day and night before the throne of God (Rev 12:10) and he's probably right on much of it but if someone's not submitted to God, they've not submitted to His authority and sovereignty and lordship. When we are living in sin and have unconfessed sin before us, we've damaged our relationship with God. It doesn't mean we are no longer children of God, however, our fellowship with God is blotched by our unrepentant heart. Similar to what happens with our earthly relationships – the relationship stands but it is damaged and needs to be repaired.
2 Corinthians 5:17 "Therefore, if anyone is in Christ, he is a new creation. The old has passed away; behold, the new has come."
If someone's been born again (John 3:3-8), they'll be a new creation and they'll have new desires, even the old things don't pass immediately away. Let's remember that "The heart is deceitful above all things, and desperately sick; who can understand it" (Jer 17:9) so we needed a new heart and that's just what God did! Ezekiel writes to Israel but is equally applicable to every believer; "I will give you a new heart, and a new spirit I will put within you. And I will remove the heart of stone from your flesh and give you a heart of flesh" (Ezk 36:26). I needed a heart transplant and that new heart is planted in a new creation in Christ. This new creation and all the new things is the fruit of our turning from sin and turning to Christ.
Conclusion
When a person turns from their sins, they choose to live in obedience to God. That doesn't mean they can turn away from all of them because that's humanly impossible. It takes the Spirit of God and the Word of God to obey God and although not perfect, perfect in His sight (2 Cor 5:21). I remember the late pastor Adrian Rogers say, "Holiness is not the way to Jesus, Jesus is the way to holiness" and so when a sinner says "They need to clean up their lives first" tell them, no, Jesus cleans the fish that He catches. We can do all things through Christ Who will strengthen us (Phil 4:13), including the times we're faced with temptations. Jesus tells us, "apart from me you can do nothing" (John 15:5), and so apart from Christ, nothing is all we will do.
Here is something else for you to read: Bible Verses About Repentance
Resource – Scripture quotations are from The Holy Bible, English Standard Version® (ESV®), copyright © 2001 by Crossway, a publishing ministry of Good News Publishers. Used by permission. All rights reserved.