Husbands and wives; brothers and sisters; dads, moms and children; cousins; best friends and even business associates: these are all types of relationships. I have a dear friend that once told me that relationships are most important and the more you cultivate relationships the better they become. She said just like a garden it takes work to make a relationship grow and last.
The first relationships on earth are recorded in the first book of the Bible, Genesis. That is the relationship of God to man and then the relationship of man to animals and ultimately the relationship of husband and wife; the beginning of the family. In fact, the entire Bible paints a picture of God's tremendous love for His children in that He gave his only begotten Son, Jesus so that everyone might have a new relationship in the family of God by grace through faith. When we know Jesus, a good relationship with Him will sustain us through all other earthly relationships because it is the only relationship that is guaranteed for all of eternity. Here are twenty good scriptures about relationships that I found in the Bible.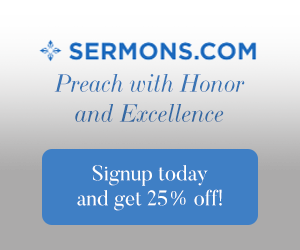 Husband and Wife
Genesis 2:18-25 Then the LORD God said, "It is not good that the man should be alone; I will make him a helper fit for him." Now out of the ground the LORD God had formed every beast of the field and every bird of the heavens and brought them to the man to see what he would call them. And whatever the man called every living creature, that was its name. The man gave names to all livestock and to the birds of the heavens and to every beast of the field. But for Adam there was not found a helper fit for him. So the LORD God caused a deep sleep to fall upon the man, and while he slept took one of his ribs and closed up its place with flesh. And the rib that the LORD God had taken from the man he made into a woman and brought her to the man. Then the man said, "This at last is bone of my bones and flesh of my flesh; she shall be called Woman, because she was taken out of Man." Therefore a man shall leave his father and his mother and hold fast to his wife, and they shall become one flesh. And the man and his wife were both naked and were not ashamed.
Proverbs 31:10,11 An excellent wife who can find?  She is far more precious than jewels. The heart of her husband trusts in her, and he will have no lack of gain.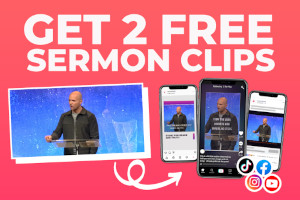 Ephesians 5:23,24 For the husband is the head of the wife even as Christ is the head of the church, his body, and is himself its Saviour. Now as the church submits to Christ, so also wives should submit in everything to their husbands.

Ephesians 5:25,32 Husbands, love your wives, as Christ loved the church and gave himself up for her… This mystery is profound, and I am saying that it refers to Christ and the church.

1 Peter 3:7 Likewise, husbands, live with your wives in an understanding way, showing honour to the woman as the weaker vessel, since they are heirs with you of the grace of life, so that your prayers may not be hindered.

Parents and Children



Exodus 20:12 Honour your father and your mother, that your days may be long in the land that the LORD your God is giving you.

Leviticus 19:3 Every one of you shall revere his mother and his father, and you shall keep my Sabbaths: I am the LORD your God.

Deuteronomy 5:16 Honour your father and your mother, as the LORD your God commanded you, that your days may be long, and that it may go well with you in the land that the LORD your God is giving you.

Psalms 127:3 Behold, children are a heritage from the LORD, the fruit of the womb a reward.

Proverbs 31:28-31 Her children rise up and call her blessed; her husband also, and he praises her: "Many women have done excellently, but you surpass them all." Charm is deceitful, and beauty is vain, but a woman who fears the LORD is to be praised. Give her of the fruit of her hands, and let her works praise her in the gates.

Malachi 1:6 A son honours his father, and a servant his master. If then I am a father, where is my honour? And if I am a master, where is my fear? says the LORD of hosts to you, O priests, who despise my name. But you say, 'How have we despised your name?'

John 19:26, 27 When Jesus saw his mother and the disciple whom he loved standing nearby, he said to his mother, "Woman, behold, your son!" Then he said to the disciple, "Behold, your mother!" And from that hour the disciple took her to his own home.

Ephesians 6:1-3 Children, obey your parents in the Lord, for this is right. "Honour your father and mother" (this is the first commandment with a promise), "that it may go well with you and that you may live long in the land."

The Family of God by Faith in Jesus
New Birth



John 3:3 Jesus answered him, "Truly, truly, I say to you, unless one is born again he cannot see the kingdom of God."

2 Corinthians 5:17-18 Therefore, if anyone is in Christ, he is a new creation. The old has passed away; behold, the new has come. All this is from God, who through Christ reconciled us to himself and gave us the ministry of reconciliation;

1 Peter 1:3-5 Blessed be the God and Father of our Lord Jesus Christ! According to his great mercy, he has caused us to be born again to a living hope through the resurrection of Jesus Christ from the dead, to an inheritance that is imperishable, undefiled, and unfading, kept in heaven for you, who by God's power are being guarded through faith for a salvation ready to be revealed in the last time.

New Name

and Joint Heirs with

Jesus



Isaiah 62:2 (KJV) And the Gentiles shall see thy righteousness, and all kings thy glory: and thou shalt be called by a new name, which the mouth of the LORD shall name.

Hosea 2:21-23 "And in that day I will answer, declares the LORD, I will answer the heavens, and they shall answer the earth, and the earth shall answer the grain, the wine, and the oil, and they shall answer Jezreel [God will sow],  and I will sow her for myself in the land. And I will have mercy on No Mercy, and I will say to Not My People, 'You are my people'; and he shall say, 'You are my God.'"

Romans 8:16-17 (KJV) The Spirit itself beareth witness with our spirit, that we are the children of God: And if children, then heirs; heirs of God, and joint-heirs with Christ; if so be that we suffer with him, that we may be also glorified together.
James 2:5 Listen, my beloved brothers, has not God chosen those who are poor in the world to be rich in faith and heirs of the kingdom, which he has promised to those who love him?
Was This Article Helpful?
If this article was helpful to you, please consider linking this article to your own blog or sharing this through the social buttons to the left. You might also check out the following article as well as the related posts below:
Resources
The Holy Bible, King James Version
"Scripture quotations are from The Holy Bible, English Standard Version® (ESV®), copyright © 2001 by Crossway, a publishing ministry of Good News Publishers. Used by permission. All rights reserved."
www.youtube.com– "Magnificent Obsession" by Steven Curtis Chapman