Here are ten encouraging Bible verses about letting go.
Ephesians 4:31-32 "Let all bitterness and wrath and anger and clamor and slander be put away from you, along with all malice. Be kind to one another, tenderhearted, forgiving one another, as God in Christ forgave you."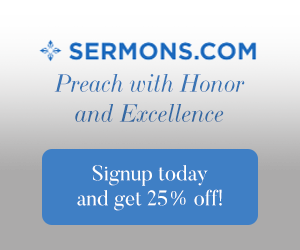 When the Apostle Paul wrote that we are to let go of all bitterness, wrath, anger, clamor, and slander, he says we must make the first move. We must be intentional in letting all of these sinful behaviors go and take the initiative to be kind to others, showing tender hearts, and remembering to forgive others, especially considering how much more we've been forgiven. The scale of what we have been forgiven and our forgiving others is infinitely more on the scale of how much God has forgiven us in Christ.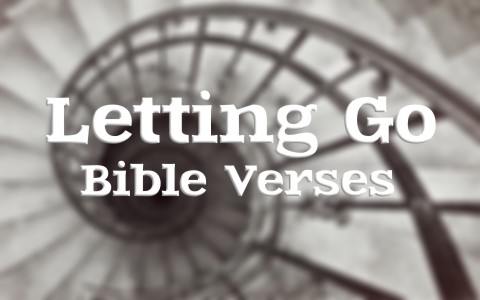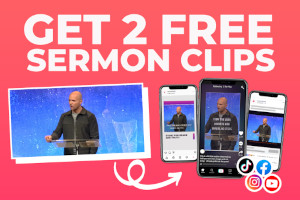 Philippians 3:13-14 "Brothers, I do not consider that I have made it my own. But one thing I do: forgetting what lies behind and straining forward to what lies ahead, I press on toward the goal for the prize of the upward call of God in Christ Jesus."
One way to let go is to be looking forward. You can't be looking forward and backward at the same time, and "forgetting what lies behind" us doesn't mean we can erase it from our memories. We can't do that but that's okay. That's how we learn; mistakes are great teachers, but Paul is telling us to forget about it and move on. Stop dwelling on the past. Don't trip over what's behind you. Strain forward, not backward. Press ahead…the goals in front of you, not behind you. That prize seems closer today than it did last year doesn't it? So keep pressing forward and let go of yesterday.
Isaiah 43:18-19 "Remember not the former things, nor consider the things of old. Behold, I am doing a new thing; now it springs forth, do you not perceive it? I will make a way in the wilderness and rivers in the desert."
To forget about "the former things" means that we don't dwell on it. Don't "consider the things of old" because God's going to do "a new thing." Whatever today or tomorrow holds for us will be new to us, so trust God. He will make a way, even if you're in the wilderness right now. God can find "rivers in the desert."
First Corinthians 9:24 "Do you not know that in a race all the runners run, but only one receives the prize? So run that you may obtain it."
Many years ago when I was on the track team in high school, I learned a valuable lesson. I was leading the race, but when I looked back, I saw another runner gaining on me. I nearly stumbled by looking back and it took my momentum away…and yes, I lost the race. Just as the Apostle Paul says we're like runners in a race and only one receives a prize at the event, we must run as if we deeply desire to "obtain it," but we can't be looking back…we must learn to let go of what's behind us.
Romans 8:28 "And we know that for those who love God all things work together for good, for those who are called according to his purpose."
When I read this Bible verse I sometimes think of Joseph who was unfairly treated by his own brothers and then sold into slavery. From there, he ended up in prison, and again from something he was innocent of. It didn't matter because the Scriptures say "The LORD was with Joseph" (Gen 39:2), when he was in charge of Potiphar's house and while he was in prison (Gen 39:23). Think about that! God can use evil for His own good purposes (Gen 50:20).
First Peter 5:7 "Casting all your anxieties on him, because he cares for you."
Why do we often carry around our own burdens when we can come to Him with all of the heavy stuff? Jesus tells us, "Come to me, all who labor and are heavy laden, and I will give you rest. Take my yoke upon you, and learn from me, for I am gentle and lowly in heart, and you will find rest for your souls" (Matt 11:28-29), because His "yoke is easy" and His "burden is light." Why shouldn't we? He cared for us enough to die on the cross!
Philippians 4:6 "Do not be anxious about anything, but in everything by prayer and supplication with thanksgiving let your requests be made known to God."
The Book of Philippians has been called the "Joy Epistle" or book because of its emphasis on joy. The Apostle didn't as much command them to be joyful but tells them how they can have it. If there's anything at all we're anxious about, and we must all admit to that at times, we must submit it to God in prayer. We pray about everything but we also make our requests with thanksgiving. When we're thankful, we are automatically more joyful.
Proverbs 28:13 "Whoever conceals his transgressions will not prosper, but he who confesses and forsakes them will obtain mercy."
There were times when my son would actually come up to me and confess that he did something wrong. He learned that it's far better to do that, than to be found out anyway. This proverb proved true for him and it does for everyone. We're not only to confess our sins (1st John 1:9), we must forsake them. If we don't forsake them, then have we really come before God with a clear conscience? Confessing and forsaking sins brings mercy.
Hebrews 12:1-2 "Therefore, since we are surrounded by so great a cloud of witnesses, let us also lay aside every weight, and sin which clings so closely, and let us run with endurance the race that is set before us, looking to Jesus, the founder and perfecter of our faith, who for the joy that was set before him endured the cross, despising the shame, and is seated at the right hand of the throne of God."
The context of these verses in the Book of Hebrews is that they should think about their present suffering and then, "Consider him who endured from sinners such hostility against himself, so that you may not grow weary or fainthearted" (Heb 12:3). The "Him" –the author of Hebrews is clearly Jesus Christ and Jesus looked beyond the suffering because of the joy that would come. That must be our perspective too or we'll never let go of the past.
Ephesians 4:26-27 "Be angry and do not sin; do not let the sun go down on your anger, and give no opportunity to the devil."
Doesn't this sound like a command? Does Paul actually command us to "be angry?" It appears so, but he qualifies it by saying, "do not sin." Additionally, Paul suggests we put it to bed. That is, we must get over it and reconcile with the other person we're angry with (hopefully, for a right reason). When we see someone hurting another, we have a right to be angry and speak up for the innocent victim (which is what Pro-Lifers do). This is called righteous indignation but it's not right to take matters into our own hands. We must leave that to God to make all things right someday (Rom 12:17-19). God's judgment seat is a one-seater. We don't belong there, but we can speak up and be angry about certain social sins such as political corruption, voter fraud, taxpayer-funded abortions, and losing our freedoms promised in the Constitution.
Conclusion
I want to encourage you that you can let go of things; even if it's got you in its grip. The key is to let go and let God have it. We can do nothing without Christ (John 15:5), and yet everything with Him (Phil 4:13). Trust Him to give you the ability to let go of things, whatever they are: financial difficulties, relationship issues, problems with your children, addictions, you name it. He can handle the load when we cannot, so let go, but that starts with opening your hands, so that you can let it go.
This may also interest you: Why Should I Trust God?
Resource – Scripture quotations are from The Holy Bible, English Standard Version® (ESV®), copyright © 2001 by Crossway, a publishing ministry of Good News Publishers. Used by permission. All rights reserved.