The Bible is God's word to us.  I think that far to often, we (this author included) take it for granted and don't revere and treasure the word of God as we should.  One of the reasons that it is important that we read and know God's word is because the Bible often tells us things that we would never grasp on our own.  Some things just don't seem to make sense to our finite minds.  The words that we find in the Bible about enemies is one of those areas.  Our culture and society tells us to live for ourselves and to grab all of the gusto for ourselves.  Loving and forgiving our enemies is counter to our own sense of reasoning.  The following verses all talk about our interaction with our enemies or adversaries.  Some of the words listed below come from Jesus while on this earth.  Reflect on what God has to say about our "enemies."
Featured Bible Verse Luke 6:27 "But I say to you who hear, Love your enemies, do good to those who hate you,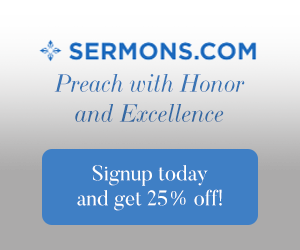 Important Scriptures on Enemies
Exodus 23:4  "If you meet your enemy's ox or his donkey going astray, you shall bring it back to him.
Exodus 23:5 If you see the donkey of one who hates you lying down under its burden, you shall refrain from leaving him with it; you shall rescue it with him.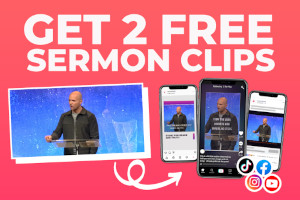 Acts 7: 60 And falling to his knees he cried out with a loud voice, "Lord, do not hold this sin against them." And when he had said this, he fell asleep.
Romans 12:20 To the contrary, "if your enemy is hungry, feed him; if he is thirsty, give him something to drink; for by so doing you will heap burning coals on his head."
1Samuel 26:21 Then Saul said, "I have sinned. Return, my son David, for I will no more do you harm, because my life was precious in your eyes this day. Behold, I have acted foolishly, and have made a great mistake."
Job 31:29  "If I have rejoiced at the ruin of him who hated me, or exulted when evil overtook him
Proverbs 24:17   Do not rejoice when your enemy falls, and let not your heart be glad when he stumbles,
Job 31:30  I have not let my mouth sin by asking for his life with a curse
Proverbs 26:26   though his hatred be covered with deception, his wickedness will be exposed in the assembly.
Psalms 59:9   O my Strength, I will watch for you, for you, O God, are my fortress.
Psalms 18:48  who delivered me from my enemies; yes, you exalted me above those who rose against me; you rescued me from the man of violence.
Psalms 60:12   With God we shall do valiantly; it is he who will tread down our foes.
Psalms 136:24    and rescued us from our foes, for his steadfast love endures forever;
Bible Verses About Forgiving Your Enemies
Ephesians 4:32 Be kind to one another, tenderhearted, forgiving one another, as God in Christ forgave you.
Matthew 5:44 But I say to you, Love your enemies and pray for those who persecute you,
Mark 11:25 And whenever you stand praying, forgive, if you have anything against anyone, so that your Father also who is in heaven may forgive you your trespasses."
Colossians 3:13 bearing with one another and, if one has a complaint against another, forgiving each other; as the Lord has forgiven you, so you also must forgive.
Luke 23:34   And Jesus said, "Father, forgive them, for they know not what they do." And they cast lots to divide his garments.
Romans 12:19   Beloved, never avenge yourselves, but leave it to the wrath of God, for it is written, "Vengeance is mine, I will repay, says the Lord."
Luke 17:4  and if he sins against you seven times in the day, and turns to you seven times, saying, 'I repent,' you must forgive him."
We need to be reminded about how to treat all people including our "enemies."  I put this word in quotes because if based on our own actions or merits, we could be viewed as enemies of God.  I say this because we constantly do things (sin) that are against the character of God and are in disobedience to him.  So as you reflect on these passages, I hope you come to realize that we do not really have enemies or a list of enemies but rather we should strive to love one another because of what Christ has done for us.
Looking for some more Bible verse studies?

Take a look at these other similar type articles:
Resources
The Holy Bible, English Standard Version
"Scripture quotations are from The Holy Bible, English Standard Version® (ESV®), copyright © 2001 by Crossway, a publishing ministry of Good News Publishers. Used by permission. All rights reserved."