The Bible says much about wisdom and passing that wisdom on to others. Teachers, you are engaged in training others and have a great responsibility before God in teaching your students the wisdom of the Word of God. You may not be in a position that you can teach directly from the Bible, but the principles of the Bible can be taught and modeled by you every day.
I trust these verses will be an encouragement to you. I know that some of these verses are speaking directly to parents and not specifically written to teachers; but much of what you do as a teacher today is what God expects of parents. Take your role and responsibility seriously as if it were a direct charge from God.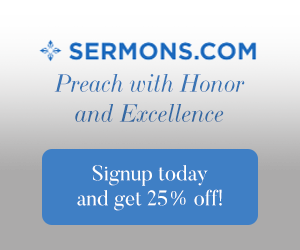 Matthew 19:14 "But Jesus said, Suffer little children, and forbid them not, to come unto me: for of such is the kingdom of heaven."
Deuteronomy 6:6-7 "And these words, which I command thee this day, shall be in thine heart: And thou shalt teach them diligently unto thy children, and shalt talk of them when thou sittest in thine house, and when thou walkest by the way, and when thou liest down, and when thou risest up."
Deuteronomy 32:1-3 "Give ear, O ye heavens, and I will speak; and hear, O earth, the words of my mouth. My doctrine shall drop as the rain, my speech shall distil as the dew, as the small rain upon the tender herb, and as the showers upon the grass: Because I will publish the name of the Lord: ascribe ye greatness unto our God."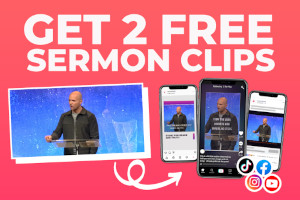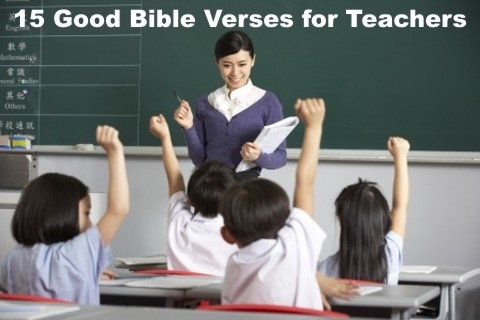 Proverbs 1:2-4 "To know wisdom and instruction; to perceive the words of understanding; To receive the instruction of wisdom, justice, and judgment, and equity; To give subtilty to the simple, to the young man knowledge and discretion."
Proverbs 3:5-6 "Trust in the Lord with all thine heart; and lean not unto thine own understanding. In all thy ways acknowledge him, and he shall direct thy paths."
Proverbs 22:6 "Train up a child in the way he should go: and when he is old, he will not depart from it."
Ecclesiastes 12:12-14 "And further, by these, my son, be admonished: of making many books there is no end; and much study is a weariness of the flesh. Let us hear the conclusion of the whole matter: Fear God, and keep his commandments: for this is the whole duty of man. For God shall bring every work into judgment, with every secret thing, whether it be good, or whether it be evil."
1 Corinthians 15:58 "Therefore, my beloved brethren, be ye stedfast, unmoveable, always abounding in the work of the Lord, forasmuch as ye know that your labour is not in vain in the Lord."
Ephesians 4:11-16 "And he gave some, apostles; and some, prophets; and some, evangelists; and some, pastors and teachers; For the perfecting of the saints, for the work of the ministry, for the edifying of the body of Christ: Till we all come in the unity of the faith, and of the knowledge of the Son of God, unto a perfect man, unto the measure of the stature of the fulness of Christ: That we henceforth be no more children, tossed to and fro, and carried about with every wind of doctrine, by the sleight of men, and cunning craftiness, whereby they lie in wait to deceive; But speaking the truth in love, may grow up into him in all things, which is the head, even Christ: From whom the whole body fitly joined together and compacted by that which every joint supplieth, according to the effectual working in the measure of every part, maketh increase of the body unto the edifying of itself in love."
Philippians 3:12-14 "Not as though I had already attained, either were already perfect: but I follow after, if that I may apprehend that for which also I am apprehended of Christ Jesus. Brethren, I count not myself to have apprehended: but this one thing I do, forgetting those things which are behind, and reaching forth unto those things which are before, I press toward the mark for the prize of the high calling of God in Christ Jesus."
2 Timothy 2:2 "And the things that thou hast heard of me among many witnesses, the same commit thou to faithful men, who shall be able to teach others also."
2 Timothy 2:15 "Study to shew thyself approved unto God, a workman that needeth not to be ashamed, rightly dividing the word of truth."
Titus 2:7-8 "In all things shewing thyself a pattern of good works: in doctrine shewing uncorruptness, gravity, sincerity, Sound speech, that cannot be condemned; that he that is of the contrary part may be ashamed, having no evil thing to say of you."
James 1:5 "If any of you lack wisdom, let him ask of God, that giveth to all men liberally, and upbraideth not; and it shall be given him."
1 Peter 4:10-11 "As every man hath received the gift, even so minister the same one to another, as good stewards of the manifold grace of God. If any man speak, let him speak as the oracles of God; if any man minister, let him do it as of the ability which God giveth: that God in all things may be glorified through Jesus Christ, to whom be praise and dominion for ever and ever. Amen."
May God richly bless you as you seek to impart knowledge and wisdom into the lives of those God has entrusted to you.
Take a look at this collection of Bible verses: Bible Verses by Topic
Resource – Scripture quotations are from The Holy Bible, King James Version