One of the great things about following the Lord Jesus Christ is the fact that He is always with us…every hour and every day.  He knows our struggles and sorrows.  The Bible gives us many encouraging verses that are often of great comfort when we are grieving some kind of sorrow or loss in our lives.  If you are in the midst of some hardship or loss today, just know that God knows about it and wants to speak with you.  I encourage you to read these verses prayerfully and let God minister to you through His Holy Spirit.
Featured Bible Verse Isaiah 41:10 fear not, for I am with you; be not dismayed, for I am your God; I will strengthen you, I will help you, I will uphold you with my righteous right hand.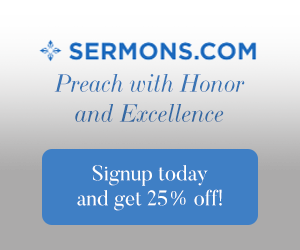 Bible Verses For Sympathy From The Psalms
Psalms 9:9    The LORD is a stronghold for the oppressed, a stronghold in times of trouble.

Psalms 10:17    O LORD, you hear the desire of the afflicted; you will strengthen their heart; you will incline your ear

Psalms 18:28    For it is you who light my lamp; the LORD my God lightens my darkness.

Psalms 23:4   Even though I walk through the valley of the shadow of death, I will fear no evil, for you are with me; your rod and your staff, they comfort me.

Psalms 34:18    The LORD is near to the brokenhearted and saves the crushed in spirit.

Psalms 46:1   God is our refuge and strength, a very present help in trouble.

Psalms 48:14    that this is God, our God forever and ever. He will guide us forever.
Sympathy Verses Often Heard At Funeral Services
Isaiah 41:10  fear not, for I am with you; be not dismayed, for I am your God; I will strengthen you, I will help you, I will uphold you with my righteous right hand.

Isaiah 57:1-2   The righteous man perishes, and no one lays it to heart; devout men are taken away, while no one understands. For the righteous man is taken away from calamity;  she enters into peace; they rest in their beds who walk in their uprightness.

1Corinthians 15:55-57  "O death, where is your victory? O death, where is your sting?"  The sting of death is sin, and the power of sin is the law.  But thanks be to God, who gives us the victory through our Lord Jesus Christ.

1Thessalonians 4:13  But we do not want you to be uninformed, brothers, about those who are asleep, that you may not grieve as others do who have no hope.  For since we believe that Jesus died and rose again, even so, through Jesus, God will bring with him those who have fallen asleep.

1Peter 5:7 casting all your anxieties on him, because he cares for you.
Bible Verses That Show The Comfort of God
Psalms 34:19   Many are the afflictions of the righteous, but the LORD delivers him out of them all.

Psalms 55:22   Cast your burden on the LORD, and he will sustain you; he will never permit the righteous to be moved.

Matthew 5:4  "Blessed are those who mourn, for they shall be comforted.

Matthew 11:28 Come to me, all who labor and are heavy laden, and I will give you rest.

Philippians 4:7 And the peace of God, which surpasses all understanding, will guard your hearts and your minds in Christ Jesus.

Romans 15:13  May the God of hope fill you with all joy and peace in believing, so that by the power of the Holy Spirit you may abound in hope.
Sometimes newer Christians are surprised when they still have sorrows or sadness after turning to Jesus Christ.  The Bible never tells us that things will ever be perfect until the return of Christ one day.  But the Bible does give us the Word of God (the Bible) that will minister to us in all situations in life including times of need.  We need to rely on God and His word and know that God will not forsake us.  Not for one moment will God forget or forsake us.  God is constant.  God is Holy and good and sovereign.  He knows all and wants us to feel his presence daily in our lives.  Turn to Him today.
Praise the Lord,
Pastor Daryl
Take a look at these other similar type articles:
Resources
The Holy Bible, English Standard Version
"Scripture quotations are from The Holy Bible, English Standard Version® (ESV)
www.Youtube.com "You Raise Me Up" by Selah