Memorizing Bible verses and passages is one of those things that Christians tend to disagree upon. What I mean is that some say memorizing Bible verses is just another one of those "you must do" things to show you are a good Christian. Others believe that it is a good exercise to teach children, if for no other reason than, to help train their brain how to retain information. I believe that memorizing Bible verses is a great way to remove those things from your brain that have been put in there by the world and replace them with the Word of God, thereby helping believers to be transformed into the image of Christ. All of my memory verses (and passages) are from the KJV. Here are just 25 great KJV Bible verses and passages that I encourage you to memorize.
Long Verse/Passage Challenges
Memorizing Scripture = Success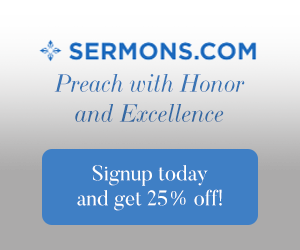 Joshua 1:8 This book of the law shall not depart out of thy mouth; but thou shalt meditate therein day and night, that thou mayest observe to do according to all that is written therein: for then thou shalt make thy way prosperous, and then thou shalt have good success.
The Gospel of Jesus Christ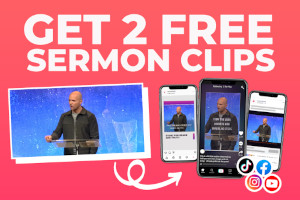 1 Corinthians 15:1-6 Moreover, brethren, I declare unto you the gospel which I preached unto you, which also ye have received, and wherein ye stand; By which also ye are saved, if ye keep in memory what I preached unto you, unless ye have believed in vain. For I delivered unto you first of all that which I also received, how that Christ died for our sins according to the scriptures; And that he was buried, and that he rose again the third day according to the scriptures: And that he was seen of Cephas, then of the twelve: After that, he was seen of above five hundred brethren at once; of whom the greater part remain unto this present, but some are fallen asleep.
Think on the Right Things
Philippians 4:6-9 Be careful for nothing; but in every thing by prayer and supplication with thanksgiving let your requests be made known unto God. And the peace of God, which passeth all understanding, shall keep your hearts and minds through Christ Jesus. Finally, brethren, whatsoever things are true, whatsoever things are honest, whatsoever things are just, whatsoever things are pure, whatsoever things are lovely, whatsoever things are of good report; if there be any virtue, and if there be any praise, think on these things. Those things, which ye have both learned, and received, and heard, and seen in me, do: and the God of peace shall be with you.

Old Testament – Hide These Words in Your Heart
Psalm 27:14 Wait on the LORD: Be of good courage, and he shall strengthen thine heart: Wait, I say, on the LORD. 
Psalm 34:7 The angel of the LORD encampeth Round about them that fear him, and delivereth them. 
Psalm 38:18 For I will declare mine iniquity; I will be sorry for my sin. 
Psalm 91:10-11 There shall no evil befall thee, Neither shall any plague come nigh thy dwelling. For he shall give his angels charge over thee, To keep thee in all thy ways. 
Psalm 119:105 Thy word is a lamp unto my feet, And a light unto my path. 
Proverbs 3:5-6 Trust in the LORD with all thine heart; And lean not unto thine own understanding. In all thy ways acknowledge him, And he shall direct thy paths.
Proverbs 28:13 He that covereth his sins shall not prosper: But whoso confesseth and forsaketh them shall have mercy. 
Isaiah 26:3 Thou wilt keep him in perfect peace, Whose mind is stayed on thee: Because he trusteth in thee. 
Isaiah 40:31 But they that wait upon the LORD shall renew their strength; They shall mount up with wings as eagles; They shall run, and not be weary; And they shall walk, and not faint. 
Isaiah 41:10 Fear thou not; for I am with thee: Be not dismayed; for I am thy God: I will strengthen thee; yea, I will help thee; Yea, I will uphold thee with the right hand of my righteousness. 
New Testament – More Great Promises
Matthew 6:33 But seek ye first the kingdom of God, and his righteousness; and all these things shall be added unto you. 
John 3:36 He that believeth on the Son hath everlasting life: and he that believeth not the Son shall not see life; but the wrath of God abideth on him. 
Acts 4:12 Neither is there salvation in any other: for there is none other name under heaven given among men, whereby we must be saved. 
Romans 5:8 But God commendeth his love toward us, in that, while we were yet sinners, Christ died for us. 
Romans 6:23 For the wages of sin is death; but the gift of God is eternal life through Jesus Christ our Lord. 
Ephesians 2:8-9 For by grace are ye saved through faith; and that not of yourselves: it is the gift of God: Not of works, lest any man should boast. 
Philippians 1:6 Being confident of this very thing, that he which hath begun a good work in you will perform it until the day of Jesus Christ: 
Philippians 4:19 But my God shall supply all your need according to his riches in glory by Christ Jesus. 
1 Timothy 2:5-6 For there is one God, and one mediator between God and men, the man Christ Jesus; Who gave himself a ransom for all, to be testified in due time.
Titus 3:5-7 Not by works of righteousness which we have done, but according to his mercy he saved us, by the washing of regeneration, and renewing of the Holy Ghost; Which he shed on us abundantly through Jesus Christ our Saviour; That being justified by his grace, we should be made heirs according to the hope of eternal life.
Hebrews 4:16 Let us therefore come boldly unto the throne of grace, that we may obtain mercy, and find grace to help in time of need. 
James 4:17 Therefore to him that knoweth to do good, and doeth it not, to him it is sin. 
Final Thoughts and Memory Tip 
No doubt, the more time you spend with your Bible the easier it becomes to memorize Bible verses and passages. Several years ago I was taught a technique for memorizing Scripture that I want to share with you here. Actually, it is a journalizing technique that you might want to try. In your journal take your memory verse or passage and write it. Whenever you come to a punctuation mark skip to the next line. For example, if my memory passage is Ephesians 2:8-9, I would journalize it like this:
For by grace are ye saved through faith;
and that not of yourselves;
it is the gift of God:
Not of works,
Lest any man should boast.
Now, when you begin memorizing the passage start with the first line only. Once you have committed that to memory then add the next line. Recite the first and second lines and when you have committed that to memory add line three and then continue until you have memorized the entire passage.
I pray that today you may take even just one of these KJV Bible memory verses and commit it to memory so that when you need it you may recall it to your mind.
More tips for memorizing Bible verses: 10 Tips for Memorizing Bible Verses
Resource – Scripture quotations are from The Holy Bible, King James Version